MFN: The Art of Hosting -- What Is It? Why Does It Matter?

Thursday, April 25, 2013 from 5:30 PM to 8:30 PM (CDT)
Event Details
Registration Is Open !!!

2013 MFN Memberships are available:
Standard = $50; Virtual = $25; Student = $15
MFN Public Meeting
Thursday, April 25, 2013
 TOPIC:
The Art of Hosting:  What is it?  Why does it matter?
And what's all this talk about harvesting?

 Guest Facilitators:
Christy James; Anne Gomez

Program Description
Curious about the Art of Hosting? Come explore one of the facilitation methodologies and leave with new ideas and insights. The Art of Hosting is a group of methodologies for facilitating conversation in groups of all sizes, supported by principles that help maximize collective intelligence, integrate and utilize diversity and minimize/transform conflict. Processes facilitated in this way tend to result in collective clarity and wise action – sustainable, workable solutions to the most complex problems.
The Art of Hosting conversations that matter is a powerful leadership practicum as well as a daily pattern and practice for many individuals, communities, families, businesses and organizations. It is a practice retreat for all who aspire to learn and find new ways for working with others to create innovative and comprehensive solutions.
Christy and Anne will introduce us to the practices, core methodologies and principles of Art of Hosting. We will experience a Proaction Café together and then harvest the collective wisdom from our discussion.
 GUEST FACILITATOR BIOGRAPHIES


Christy James
Christy James is a facilitator who specializes in integrated community development, community revitalization and organizational strategy.
She hosts inclusive and participatory processes that bring different voices together to engage in dialog, reach consensus and result in positive action. She uses a variety of facilitated methods, including World Café, Open Space Technology, Circle, Appreciative Inquiry, Proaction Café, Focused Conversation, Consensus, and Action Planning. Christy is a graduate of the Mastering the Technology of Participation (MToP) Facilitative Leadership program and is working toward becoming certified in the Institute for Cultural Affairs' ToP facilitation methods.
In addition to her professional work, Christy is an active volunteer in her community. She is a silent sports enthusiast and lives in the Payne-Phalen neighborhood in St. Paul, MN with her husband, three canoes, a kayak, and lots of raspberry bushes.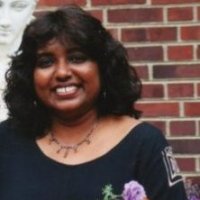 Anne Gomez

Anne Gomez is a strong advocate of building collaborative partnerships to further community goals and aspirations, and has extensive experience working with diverse, multicultural groups. Anne has a background in Organizational Leadership and is an independent consultant offering services in project management, leadership development, community engagement, and facilitation. She utilizes methods such as Open Space Technology, Appreciative Inquiry, Action Planning and World Café. She is currently enrolled in the Mastering the Technology of Participation (MToP) Facilitative Leadership program.
As a creative problem solver focused on quality and achieving results Anne believes in being a part of the solution in creating healthy, thriving communities. In addition to being on the Leadership Team of the Social Innovation Lab, Anne is also actively engaged in the Cedar Riverside neighborhood. Anne enjoys working on her culinary project, the Spicy Omniverse, and together with her husband frequently hosts fabulous omniversal food and music jams.
"What if the art of hosting and harvesting is how to
be with complexity in a simple way?"
Michelle, participant Art of Hosting training
 For more information on the April 25 virtual meeting, please contact MFN Program Team Members, Carolyn Evans at carolyn@ccevansconsulting.com or Spence Morley at spence@sgmorley.com.
 Please register by 2:00 p.m. April 25 to reserve your place for the meeting.

---
MEETING FEES
This meeting is open to members and the public.
Online registration ends at 2:00  p.m. Central Time April 25, 2013.
MFN Standard Members:  Online Registration = $15.00; at-the-door = $20.00

MFN Student Members:  Online Reigstration = $5.00
Non-members:  Online Registration = $25.00; at-the-door = $30.00

For additional information, contact MFN: mfn@mnfacilitators.org
Web Site: www.mnfacilitators.org
When & Where

Holy Trinity Lutheran Church
2730 E 31st St
Minneapolis, MN 55406


Thursday, April 25, 2013 from 5:30 PM to 8:30 PM (CDT)
Add to my calendar
Organizer
The Minnesota Facilitators Network (MFN) is an association of professional facilitators dedicated to sharing and practicing the knowledge and skills of facilitation and to connecting facilitators and clients through networking.  MFN maintains partnerships with professionals in related fields like organization development, project management, quality improvement, human resource development, coaching and other consulting specialties.  MFN is also a partner with the International Association of Facilitators and the Institute of Cultural Affairs.  MFN promotes and practices the ToP (Technology of Participation) methods of facilitation.
MFN web site: http://www.mnfacilitators.org
MFN: The Art of Hosting -- What Is It? Why Does It Matter?