Irish musicians Emma Langford and Alec Brown perform in a house concert as part of their international Birdsong tour, preceded by a buffet.
About this event
Singer/guitarist Emma Langford and cellist/flutist Alec Brown will perform in an outdoor house concert at a private home in North Baltimore. A buffet dinner will be available beginning at 6:30pm and the concert will begin at 7:30pm. Ms. Langford and Dr. Brown will perform two 45-minute sets with a break in between.
The party will be held in the backyard of the home, unless it rains, in which case it will be held inside. No refunds will be given unless the concert is cancelled. Guests are limited to the patio and main floor of the house before, during and after the concert. The address of the concert will be sent out in the confirmation email and again during the week leading up to the event.
The property owners have two cats and a dog, all of which will be sequestered away from the main floor of the house. All efforts will be made to remove animal hair and dander from the property in time for the concert but the owners are not responsible for any allergic reactions. This is a non-smoking venue.
All attendees should be vaccinated, and be prepared to present proof of vaccination upon arrival. if the event is held outside, as planned, no masks will be required. If held inside, unvaccinated attendees will be expected to wear a mask.
TICKET SALES WILL CLOSE 8/5/2022.
ARTIST BIO:
Emma Langford calls Limerick City in the West of Ireland home. Storytelling sits at the heart of the heart of everything this songwriter does; interweaving her live performances, and shining through her works. Hers is an inimitable, dreamy voice at the frontline of a new wave of Irish folk.
Langford received a Folk Award in 2018 from Ireland's national broadcaster, RTÉ, for Best Emerging Artist, and in following years was twice nominated for Best Folk Singer. She received the Music Network RESONATE residency, and Arts Council Agility Award in 2021 to support a continuing musical exploration of women in Irish history. Since 2017 Emma has written and independently released two highly acclaimed albums, Quiet Giant & Sowing Acorns, laying the groundwork for a bright, busy future.
In 2019 Emma Langford made her US debut at the world's largest celebration of Irish music, Milwaukee Irish Fest. She traverses the Atlantic once again this August, accompanied by Dr. Alec Brown, a multi-instrumentalist who has formed an integral part of the Emma Langford ensemble from day 1, both in studio and on stage. While Alec hails from Arkansas, he has lived and worked in Ireland for over a decade, contributing generously to the country's vibrant musical tapestry. A flautist and cellist with an Arts Practice Ph.D., he has developed a unique sound, which he uses to create folk, traditional and bluegrass music as well as ambient soundscapes to accompany live and recorded performances.
Emma made the bold choice to release her new album, Sowing Acorns, at the height of a global pandemic – the gamble paid dividends, and her sophomore record received huge international praise. The artist climbed the charts with her epic folk ballad Birdsong; collaborated with the RTÉ Concert Orchestra; was selected to perform at the prestigious Ireland Music Week international showcase and on RTÉ's Ireland In Music which has been broadcast across the world to a huge global audience; and joined supergroup phenomenon Irish Women In Harmony.
In 2022 she is back on the road sharing work from her eclectic catalogue, and continuing her Arts Council supported reach around Irish women in myth and history.
More info about the artist at www.emmalangfordmusic.com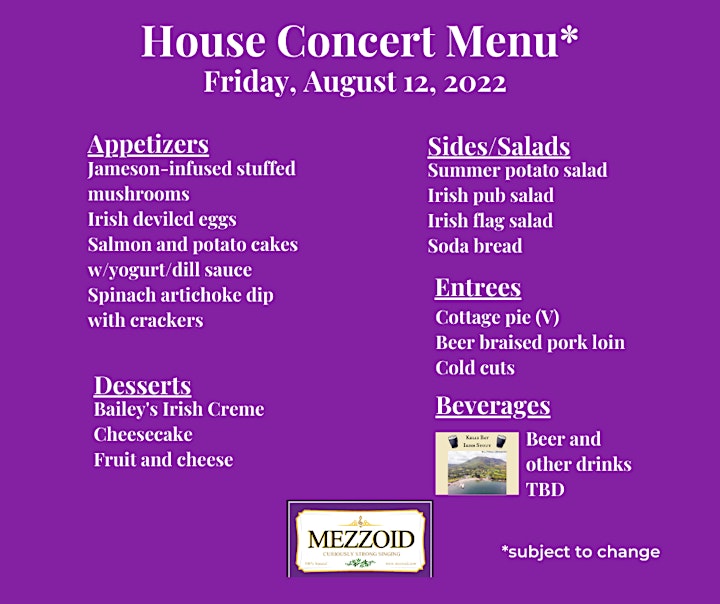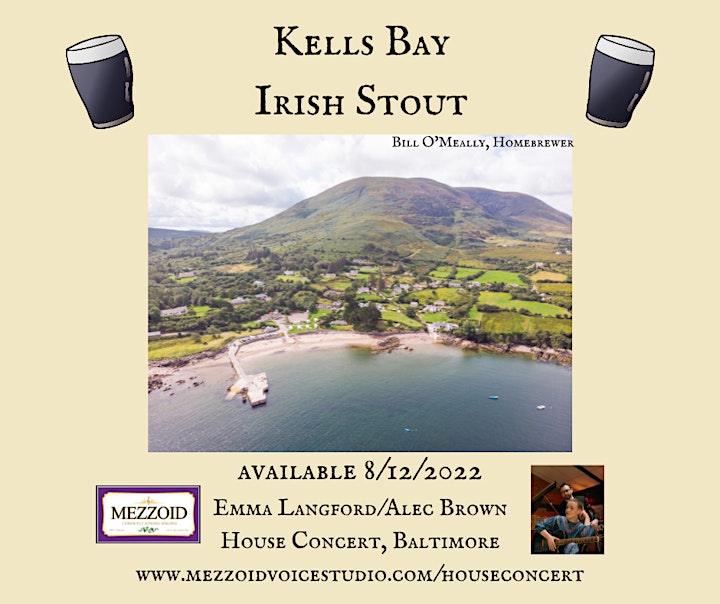 Food and drink is not being sold, but supplied by the hosts as a welcome to the event. People imbibing alcoholic beverages must be 21 years of age or older.