About this Event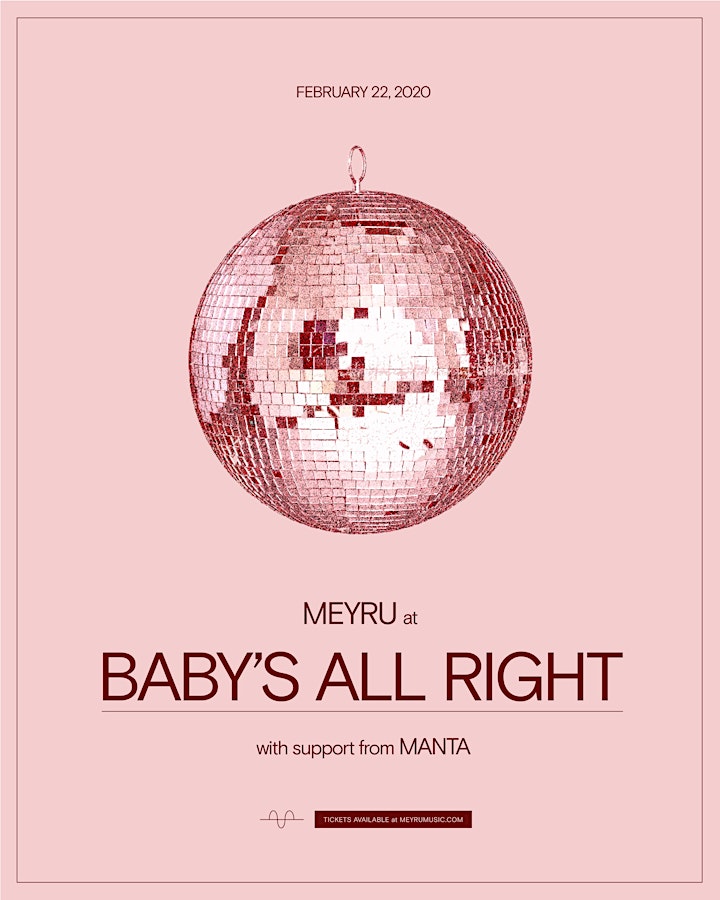 Meyru writes deeply personal songs––for your friends and theirs. Nic Grunewald, Steven Spiegel, and Tommy Gambon all began their careers as musicians early in their lives. Years of songwriting from a distance provided the impetus for the trio to eventually move to New York City together and pursue their dream of recording a full-length project.
The group started their lives in the city refining their writing skills and climbing the ranks of the local scene, playing foundational shows at iconic venues in downtown like The Bitter End and Pianos. Building momentum from their electric small performances, Meyru eventually earned a headlining slot at The Mercury Lounge, where the trio played what would eventually become their acclaimed debut album to a sold out crowd.
Good To See You was written with a fresh perspective on what it's like living in modern New York, with a sound influenced by decades of the city's rock history. The album was released in the Summer of 2019 followed by a sold out show at Bowery Ballroom and a series of opening and headlining performances nationwide.