Description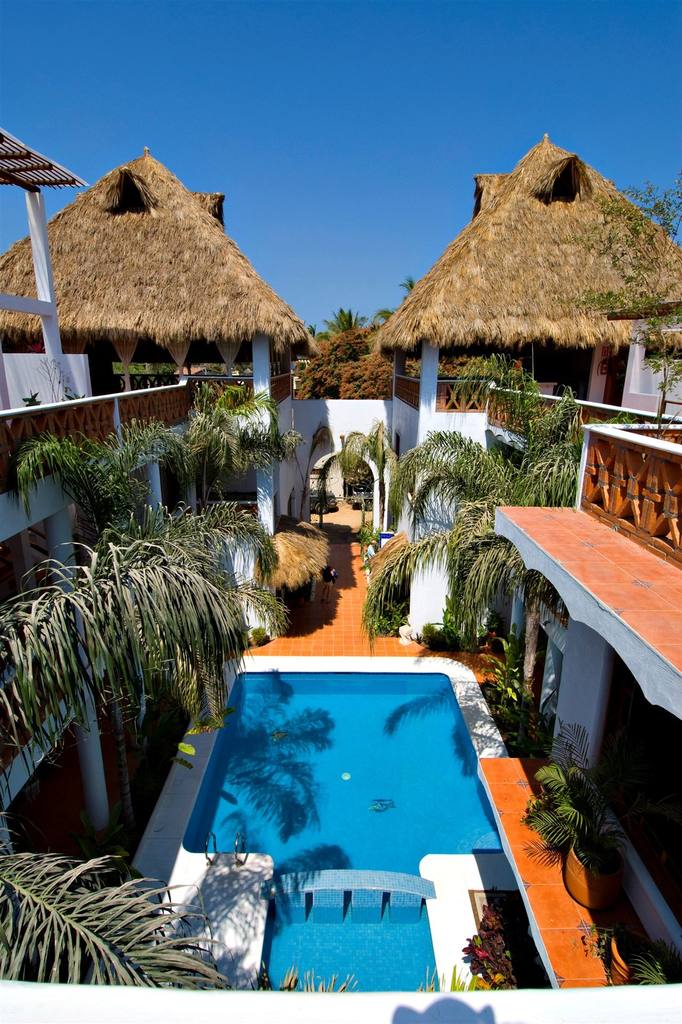 This year we are heading to Mexico!
Hotelito Los Suenos is situated right on the beach in the center of town. Think authentic Mexican Culture, decor, smells, colors and ambiance. You're walking distance from the main beach, shops, and restaurants. It's the best time of the year to visit Sayulita Mexico. It's warm, not too hot, perfect for beach activities! Thanksgiving has always been one of my favorite holidays, and I felt like sharing my gratitude with like-minded yogis and friends, celebrating another culture, sipping margaritas while sunbathing under the Mexican sun.
What to expect:
There will be two daily yoga practices. One stronger practice in the morning, (all levels), and something more chill in the afternoon. Breath Work healing meditations are something I came to realize people love and desire more and more in their lives. Expect a few of our days beginning or ending with it. This particular type of meditation is very transformative and healing. There will be a few tours scheduled, depending on what everyone wants for the week. Once we get there, we can discuss that and book accordingly. Plently of hiking trails. Lots of down time, lots of beach time, lots of local organic farm to table food, and oh don't forget massages in your hotel room! There is WiFI and AC in all of the rooms.
All inclusive for your use:: Pool, Bicycles, Boogie boards, Surfboard, Beach Towels, Stand-up paddle boards! Also yoga mats and props are available if you don't want to bring your own.
What you pay for that is included: Rooms, shuttle to and from PV, breakfast, dinner most lunches, all yoga and meditation classes.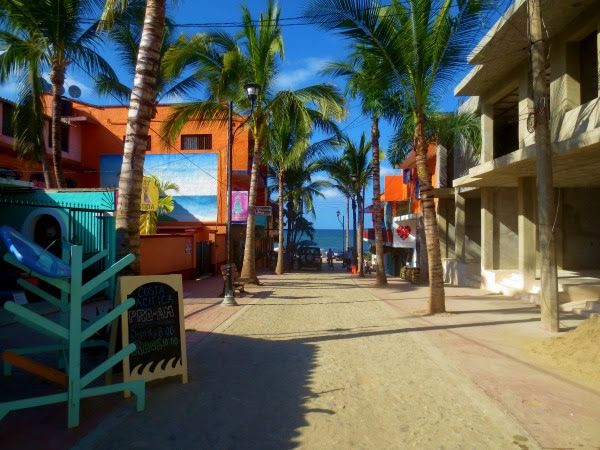 Rooms:
Most rooms can be shared or made private
Shared rooms $1700
Private rooms $2100
Non-refundable deposit $200 to hold your space
Best is to register, then email and let me know if you prefer private or shared accommodation
You can also send me a check to avoid site fees
1513 14th st. Apt C. Santa Monica, CA, 90404. (Let me know when you send it)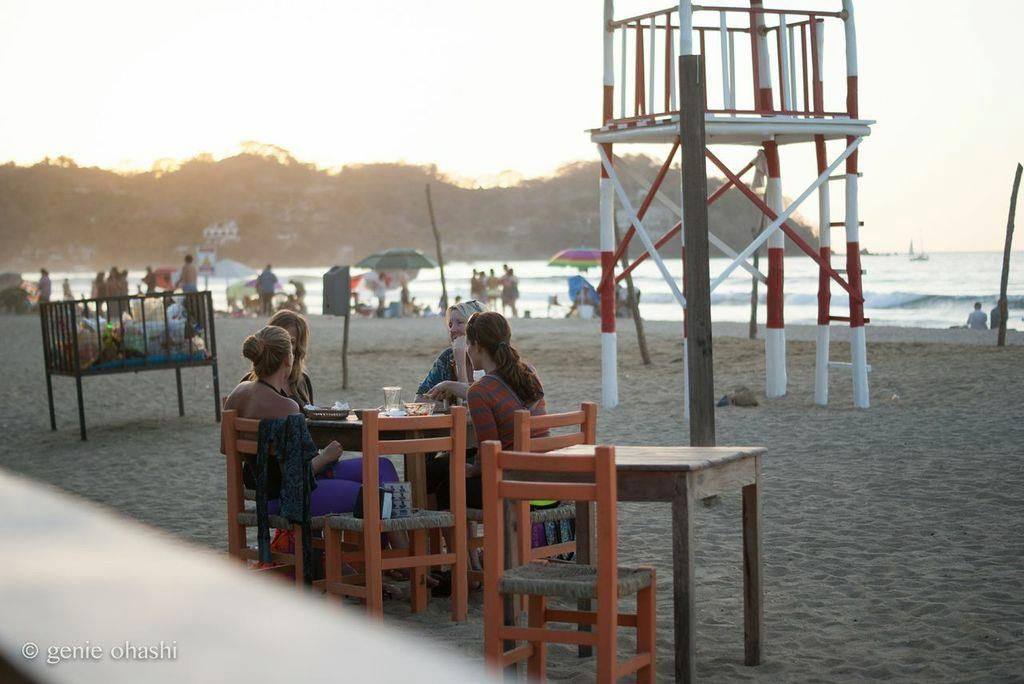 Not included:
Your flight, gratituity for staff at the end of the week, alchohol, and two lunches.
How to get there:
Our retreat starts on Monday Nov 21st around 5pm. Arrivals can be anywhere from middle of the day already. Dinner is included on our night of arrival. Our retreat ends on November 27th, breakfast is included on our departing day.
Best way to get to Sayulita is by plane. It's a short three hour flight from Los Angeles. You fly into Puerto Vallarta, then from there we'll take a 50 min shuttle ride that'll drop you right on the doorstep of Hotelito Los Suenos. I will make arrangements for the shuttle, once I receive everyones arrival times closer to the time of retreat. I will group people together for rides, so you might/might not have to wait for someone else to arrive. Let me know if you'd rather want to rent your own transport, if for some reason you get in a day early, or want to have your own rent a car.
I am not sure what time the flights arrive from the states, but if you have choices, I would prefer you fly in around the middle of the day, no later than 3pm. We will work with you though.
What to pack:
Think beach clothes, warm summer outfits, yoga clothes, flip flops. Pack light. Hike shoes, water shoes, hat, sunscreen, notebook and pen. Your own yoga mat if you like. Just know that if you are considering something like zip-line or horseback riding, it might be best to bring a pair of long pants.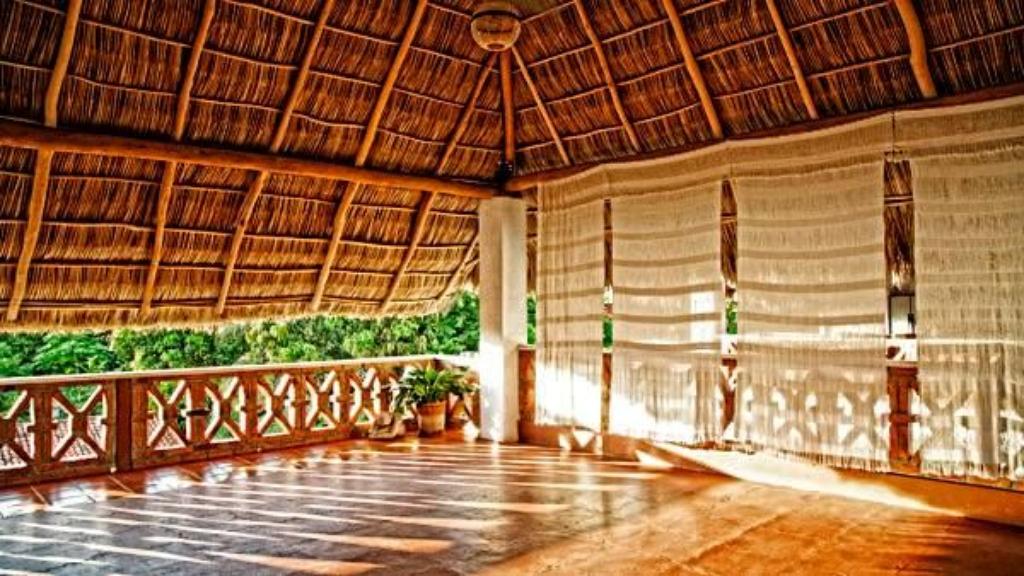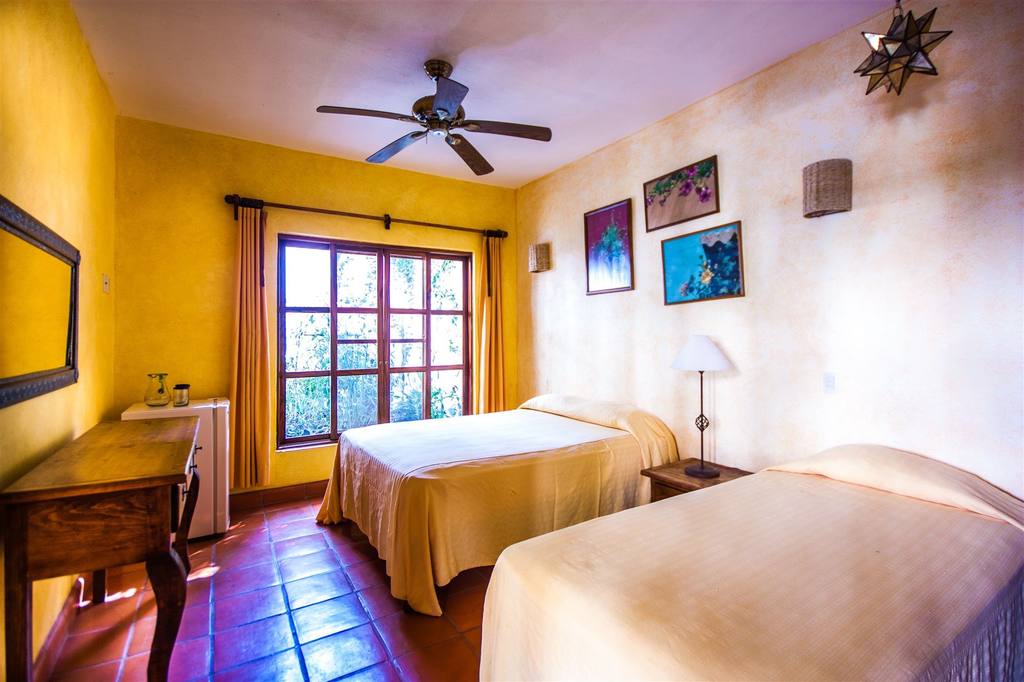 The picture above is the yoga room. The picture below is one of the rooms that can be made private as well.
I'm taking a small group, so make sure you register before it's too late. Join us for bliss and fun under the mexican sun! My intention is to create a space where you feel welcomed, feel free to come and go as you please, have plenty of activities to choose from, and lets not forget enjoying authentic Mexican meals!
Email me with any questions. Blessings. marlize.joubert@gmail.com