Description
Join the GlobalSouthTech (GST) community on Tuesday, September 18th for a panel on funding, blockchain, and platforms. Our panel of tech leaders will discuss the challenges, opportunities, talent, and resources for tech startups/companies in Mexico that want to expand in Latin America (Latam), Asia, and other markets worldwide. We will also touch on the blockchain and crypto regulation landscape in China, Southeast Asia, and Latam.
Some Key Takeaways:
Who are the key ecosystem players to know if you want to enter emerging markets like Latam, Southeast Asia, or China?

What are the latest vertical trends in each startup scene?

What are some red flags in terms of doing business, regulation and red tape to be aware of?

What are some secrets about each ecosystem that only locals understand?

Blockchain and crypto regulation in China, Southeast Asia, and Latam
----------
Únase a la comunidad de GlobalSouthTech (GST) el martes 18 de septiembre para un panel sobre financiación, blockchain y plataformas. Analizaremos los desafíos, las oportunidades y los recursos para empresas / empresas de tecnología en México que desean expandirse en Latinoamérica (Latinoamérica), Asia y otros mercados en todo el mundo. También abordaremos el paisaje de blockchain y crypto regulation en China, Sudeste Asiático y Latam.
Este es nuestro primer evento en Latinoamérica este año, por lo que esperamos verte en WeWork Reforma Latino.
Algunos puntos clave:

¿Quiénes son los principales actores del ecosistema para saber si quieres ingresar a mercados emergentes como Latam, el sudeste de Asia o China?

¿Cuáles son las últimas tendencias verticales en cada escena de inicio?

¿Cuáles son algunas de las banderas rojas en términos de hacer negocios, regulación y burocracia para tener en cuenta?

¿Cuáles son algunos secretos sobre cada ecosistema que solo los locales entienden?

Blockchain y regulación crypto en China, Sudeste Asiático y Latam
----------
The goal of GlobalSouthTech (GST) is to foster and create cross-border partnerships in emerging markets of the Global South (East Asia, Latin America, the Middle East, Africa and Southeast Asia) with the purpose to create successful cross-border expansions, build partnerships, and investments.
MOX Accelerator in Taipei and Chinaccelerator in Shanghai who help startups expand throughout Asia are our close partners. GlobalSouthTech originally got started in New York City; we are now in more than 43 different cities worldwide and we've organized over 60 meetups connecting tech people around the world.
Agenda
6-6:30pm - Registration
6:30-7:30pm - Panel Discussion + Q&A
7:30-8:30pm - Networking
Panelists:
Daphne Salinas - Venture Associate at 500 Startups LatAm (Mexico)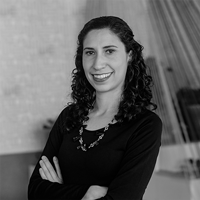 Daphne is a Venture Associate at 500 Startups LatAm based in Mexico. She has been investing, helping entrepreneurs, and developing startups in LatAm and abroad for more than 9 years. She has structured equity, mezzanine and convertible securities from pre-series seed to A/B rounds and has supported founders in their growth. She is passionate about helping startups use financial models to solve issues, design experiments and metrics to improve their business models and helping founders understand investors. Before 500 Startups, she managed investments in India, worked in a VC fund in Mexico, led acceleration programs, worked in a think-tank and co-founded two organizations. Daphne loves spending time unlocking founders' potential and learning different dancing styles.
Luis M. Almanza - Co-Founder at Orion Labs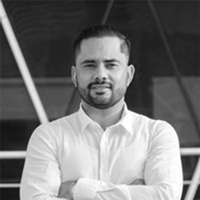 Luis has spent the past 8 years in 4 cities in Mexico working on 30+ projects in areas including Information Technology, Innovation, Business, and Entrepreneurship. His engineering background and development in the business area has allowed him to take on roles ranging from systems analysis, web design, and software development to budgeting, strategic planning, talent management, and marketing. Luis also maintains teaching and consulting engagements. What does he think is the key to success? People + passion + knowledge + vision.
Francisco Pedrero - Mexico Program Manager at NXTP Labs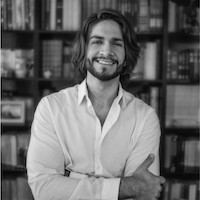 Francisco has been close to the entrepreneurial world since 2014, by working in global accelerators and companies that once were startups. He was part of one of the biggest and leading companies of the fintech sector in Mexico, learning about the company's strengths and opportunities, the technologies that surround financial services such as lending, scoring, credit cards, payment methods, API's, among others. Here he noticed the need to support other fintech companies in order to complement the market and make Mexico a cashless, transactional safe and inclusive country. He is NXTP Labs Program Manager in Mexico, a venture firm focused on generating positive impact at scale in Latam.
Enrico Robles Del Rio - Head of Intelligence of Endeavor Mexico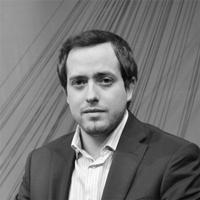 Enrico is the Head of Intelligence for Endeavor Mexico. Enrico leads the Endeavor Intelligence team, which deals with research and analytics. With more than 9 years of experience in the high-impact entrepreneurship ecosystem in Mexico, Enrico has contributed to the development of various public and private programs in favor of entrepreneurs. He is the author and source of several articles related to the entrepreneurship ecosystem and Venture Capital in media including El Financiero, El Reforma, El Universal, CNN Expansión, and Medium. In 2013 he co-founded Founders into Funders, one of the first Entrepreneurial Capital Funds having as an investor the National Institute of the Entrepreneur.
Host: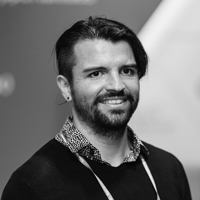 Adrian Avendano is the founder of the Latin America Tech Meetup and GlobalSouthTech now a community in 43 different cities with the goal to bridge all emerging tech ecosystems around the world. Adrian in an Irish national born in Mexico City, and raised in New York City, and has traveled to 70 countries. Additionally, he has lived and worked in Mexico, Ireland, Chile, Poland, Holland, Berlin, UK, Manila, Yangon, Seoul, Bangkok, San Francisco and Copenhagen. Adrian started his first company in Ireland in 2008, which received funding from Enterprise Ireland in 2011. In 2013 he received funding from the StartupChile program. Adrian has a computer science degree and has been coding for over 13 years. Since 2008 then he has been starting tech companies that connect people. Including Peoplehunt, CrowdScanner, and Meetforeal.
Our Supporters:

MOX — the Mobile Only Accelerator — helps the best mobile startups from around the world acquire millions of users in Southeast Asia, Eastern Europe, and South America. MOX has 130+ million users on its smartphone platform and offers free user acquisition and investment in return for equity and revenue share. The strategic partnership kicks off with a three-month accelerator program and includes up to 250k new users to optimize retention and monetization market by market. Based in Taipei, MOX is operated by SOSV - the Accelerator VC - a venture fund with $300M AUM operating eight global accelerators in the Internet, Hardware, Biotech and Food spaces.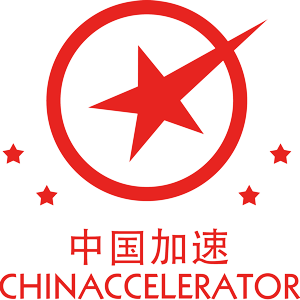 Chinaccelerator, a leading startup accelerator in China, is a mentorship-driven program helping internet startups from around the world cross borders – from the world into China and from China to the world. It is operated by the venture fund startups from around the world cross borders – from the world into China and from China to the world. It is operated by the venture fund SOSV with $300M AUM operating eight global accelerators. Chinaccelerator offers three months of rigorous guidance, training, and resources from mentors, partners, and investors. The robust and supportive alumni network continues into the startups' post-Chinaccelerator lifespan.
Our Event Partner:

Thanks to Our Co-Host: