Mexi+Can Forum IV. Mexico+Canada: The Next Six Years
Description
With the current geopolitical and international trade environment, the future might look uncertain in terms of the flow of capital and goods, flow of ideas and flow of talent. Despite this, there are more opportunities now than ever —but how can you benefit from the current situation?
The Mexi+Can Forum is Red Global MX chapter British Columbia's annual flagship event that brings prominent thought leaders from Mexico, British Columbia and other parts of Canada to discuss topics relevant to strengthening the bilateral ties between these two regions.

Join us on October 12, 2018, at the Robson Square as our experts will explain how to leverage opportunities and what to expect in the upcoming six years. You'll learn how to take advantage of all options Canada and Mexico have in terms of trade, entrepreneurship and talent acquisition.
Agenda
8:00 Welcome
- Hon. Dr. Hedy Fry
- Oscar Malpica, President Red Global MX BC
- Ana Berenice Díaz-Ceballos, General Consul of Mexico in Vancouver
8:40 Keynote Speaker - Flow of Ideas

Hon. Bruce Ralston, Minister of Job, Trade and Technology
9:00 Panel - Flow of Ideas
Pilar Portela, i4c Innovation, Cliff Edwards, Envisionion labs and Omar Herrera, UBC.
9:45 Coffee Break
10:00 Keynote Speaker - Flow of Capital
Luis Brasdefer, PROMEXICO
10:20 Panel - Flow of Talent
Laura Tacchi, RBC, Michele Vincenti, Alvana Business Consulting, Mylad Savjord, Global Affairs Canada.
11:10 Keynote Speaker - Flow of Talent
Alejandro Adem, Mitacs CEO
11:30 Panel - Flow of Talent
Sana Kapadia, Spring Activator, Halia Valladares, Capilano University, Paulina Cameron, Futurpreneur.
12:30 Lunch
13:00 Professional Marketplace
Professional advice in Trade, Entrepreneurship, Immigration, Employment, Legal & Accounting Services
14:00 Closing Remarks
- Oscar Malpica
- Javier Barajas
Professional Marketplace
Get Your Personal Orientation from Top Experts!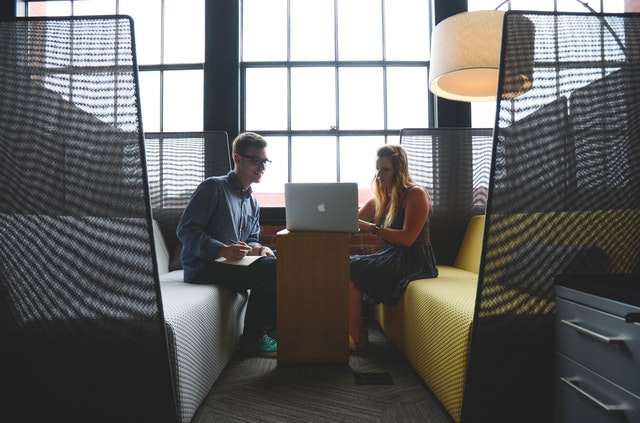 Participate in the Professional Marketplace that will take place during the Mexi+Can Forum where you will get professional advice directly from top experts in:
Trade & Business in North America

Entrepreneurship Opportunities

Employment Options

Immigration Programs

Legal Services

Tax Services
Reserve your spot now for this great opportunity. Limited spaces available will be for this activity.
> KEYNOTE SPEAKERS AND PANELISTS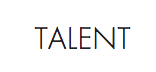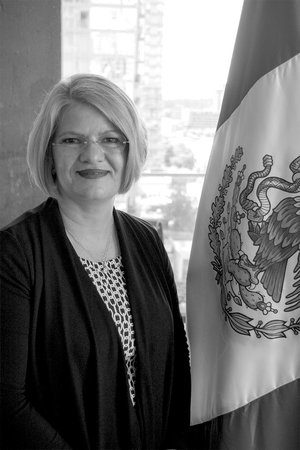 Ana Berenice Díaz Ceballos
Consulate General of Mexico in Vancouver
Cónsul General
Bruce Ralston
Ministry of Jobs, Trade and Technology
Minister
Bruce Ralston was sworn in as B.C.'s Minister of Jobs, Trade and Technology on July 18, 2017.
The minister's focus is on building a strong, sustainable, innovative economy that supports job creation, economic growth and diversification in every region of B.C.
The minister's portfolio includes economic development, immigration, international and national trade relations, international business development, small business, technology and innovation, and attraction of strategic investment throughout B.C.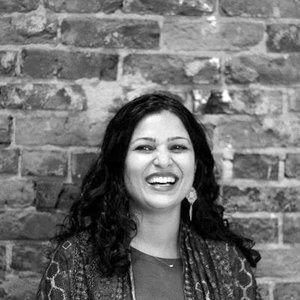 Sana Kapadia
Spring Activator
Chief Impact Officer
Sana is glocal in every way- how she was raised, the countries she has lived in, how she thinks and live her life.
Her exposure to different cultures, ways of doing business, various industries and the fascinating spectrum of finance from corporate to investment banking to most recently social venture capital and sustainability makes her excited to leverage these assets.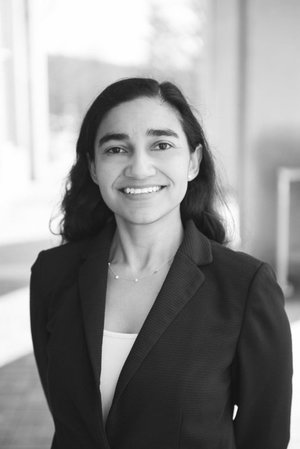 New Speaker!
Halia Valladares
Dean
Capilano University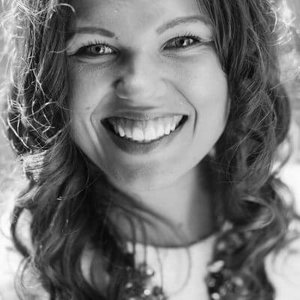 Paulina Cameron
Author, Canada 150 Women and
Regional Director for Western Canada, Futurpreneur Canada
Paulina is an impact-driven leader, working in the spaces of entrepreneurship, youth, and gender equality.

She believes we need the diversity of leadership, and that we need to celebrate the incredible work of female role models in Canada. As Director for the BC, AB & Yukon team at Futurpreneur Canada, she leads a team that has supported the launch of thousands of new businesses across Western Canada.

Paulina has been recognized by:
- The Vancouver Board of Trade inaugural Wendy McDonald Award
- The International Alliance for Women Top 100 Women Award, Washington DC
- Young Woman of Distinction Nominee, Women of Distinction Awards, YWCA
- KPMG National Leadership Award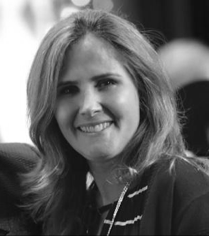 New Speaker!
Rosa Delgado
President Exatec Vancouver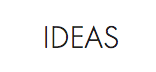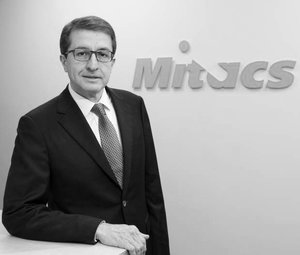 Alejandro Adem
Mitacs
Chief Executive Officer / Scientific Director
Alejandro has been Mitacs' CEO since February, 2015. Mitacs is a national, not-for-profit organization that has designed and delivered research and training programs in Canada for 18 years.
From aerospace systems to childhood literacy rates, Mitacs-funded research helps to strengthen connections, improve economic performance, and create jobs. Over the past 18 years, we have supported more than 10,000 research internships, trained more than 19,000 student and postdoc career-skills participants, and supported more than 1,300 international research collaborations.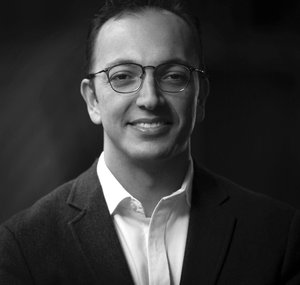 New Speaker!
Omar Herrera
Program Manager Transportation Futures, University of British Columbia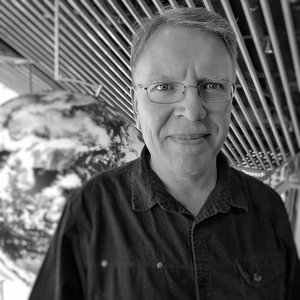 Cliff Edwards
Envisioning Labs
Chief Innovation Officer
Clif is an Innovation executive, inventor, and cross-disciplinary strategist dedicated to solving client technology and business challenges. Passionate about working on sustainability projects towards a better future and applying technology to help solve humanity's big challenges. Author of seven granted patents, and an Innocentive #1 top solver for 2016 and 2017.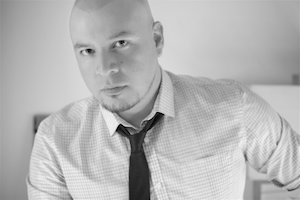 Oscar Malpica
Envisioning Labs
Chief Executive Officer
Oscar is an innovation and change management professional with multi-industry experience in business strategy, innovation management, technology envisioning, R&D, and digital storytelling. He is passionate about technology trends and exploratory innovation. He also has international experience in North America and Asia.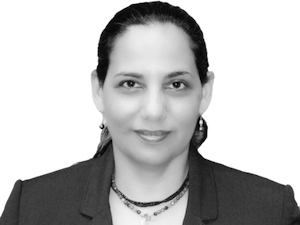 Pilar Portela
i4C Innovation
Chief Executive Officer
Pilar Portela is a Senior Executive with over 20 years experience in business operations, project management and executive roles in a variety of industries including emerging technologies, facility management, manufacturing, wholesale/retail and non-profit organizations.
She has worked in strategic environments translating business drivers into actionable and measurable results. She has a deep understanding of structures and SLAs and has successfully planned, designed, developed, deployed, executed and monitored the implementation of software development projects with teams across multiple time zones in complex environments with competing priorities. Her role as CEO of Accelerate Okanagan allowed her to connect and understand businesses in BC's Interior and their approach to success. Currently, she works as CEO of Astra Systems and i4C Innovation.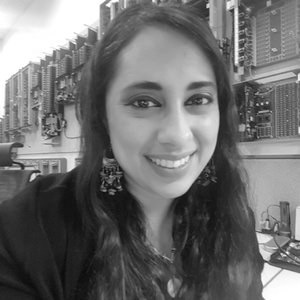 New Speaker!
Ana Laura González Ríos
Chair IEEE Vancouver Young Professionals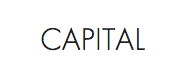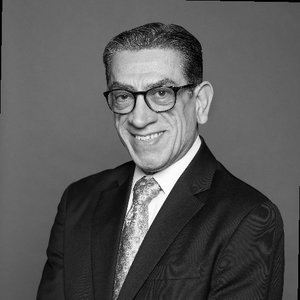 Javier Barajas
City of Vancouver
Advisory Board Member at Cultural Communities Advisory Committee
As a member of the Committee, Javier exchanges information with the constituent communities and the general public about relevant programs and issues of interest. He engages in outreach to disseminate information and encourage participation from constituent communities
Javier works with city staff on civic events which celebrate diversity, e.g. Cultural Harmony Awards, City Hall Lights Program, and International Day for the Elimination of Racial Discrimination.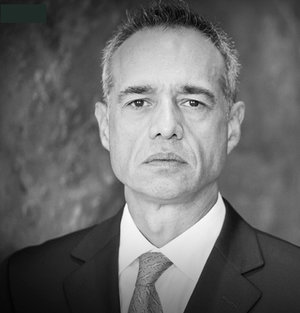 Luis Brasdefer
PROMEXICO
Trade Commissioner
Luis is Chief of the Trade and Investment Commission Office for Western North America, covering: Western Canada (British Columbia, Alberta, Yukon Territories and Northwest Territories) and Northwest USA (Washington, Oregon, Montana, Idaho and Alaska).
Has 20 years in Executive/ Decision-Making Positions, Experience in Government, Private Sector and as Entrepreneur and Deep understanding of differences between Canadian and Latin American Business Cultures.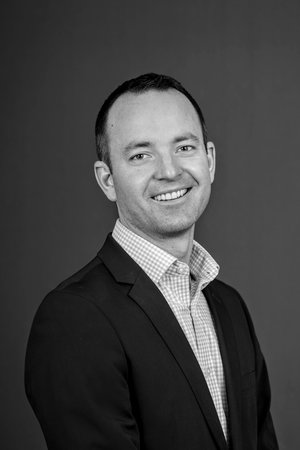 New Speaker!
Milan Savjord
Global Affairs Canada Trade Commissioner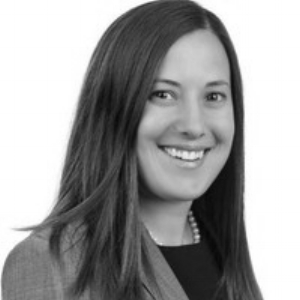 New Speaker!
Laura Tacchi
Royal Bank of Canada (RBC)
Manager Business Markets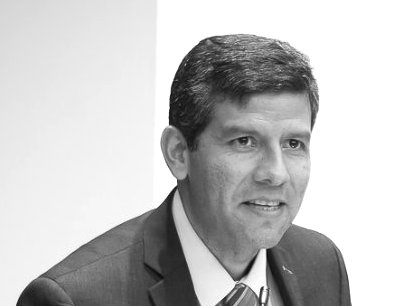 Juan Salvador Navarro
CMX Partnerships
Principal
Juan Salvador is an entrepreneur. His international trading company was considered in the top 5 of the SBBC awards, whereas with CMX Partnerships has achieved the construction of successful collaborations between Canadian Institutions and counterparts abroad.
Member of the panel of Experts of the World Bank Institute to promote entrepreneurship in Mexico. Mentor in Futurpreneur Canada. In 2018, Mr. Navarro was chosen to be one of the Top 75 Finalists for the 10th annual RBC Top 25 Canadian Immigrant Awards.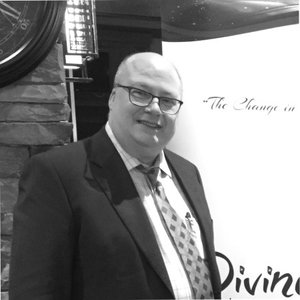 New Speaker!
Michele Vincenti
Alvana Business Consulting Co.
President & CEO
More to be announced soon...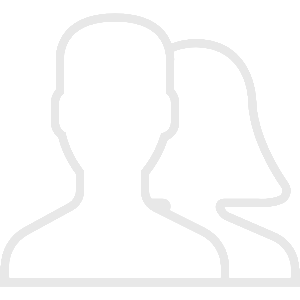 Who attends the Mexi+Can Forum?
Business Owners interested in doing businesses in Mexico
Directors and Officers of Canadian and Mexican corporations/multinationals
Researchers and Professors interested in learning about bilateral collaboration opportunities
Entrepreneurs looking to sell/expand in both geographies
Students considering exchanges, skilled immigration options
This morning event features Key Note Speakers followed by a Panel conversation. You'll have access to the Mexi+Can Trade Show, where local businesses will showcase their products and services. Light snacks and canapes will be served, which are included in your ticket purchase.