Metropolitan Museum of Art: American Art to 1900 - Livestream Program
Metropolitan Museum of Art: American Art to 1900 - Livestream Program. Hosted by Robert Kelleman - Washington, DC History & Culture.
About this event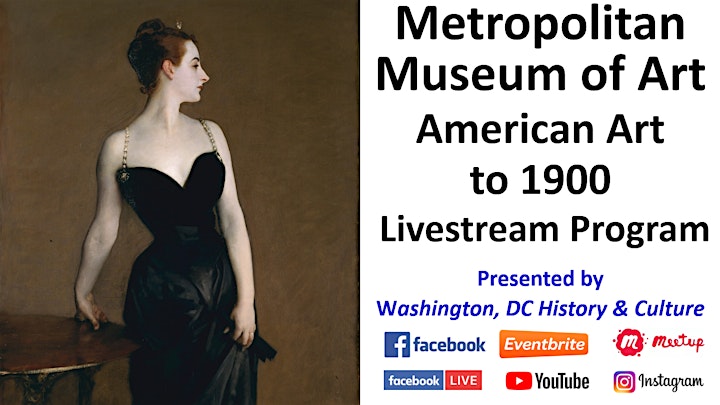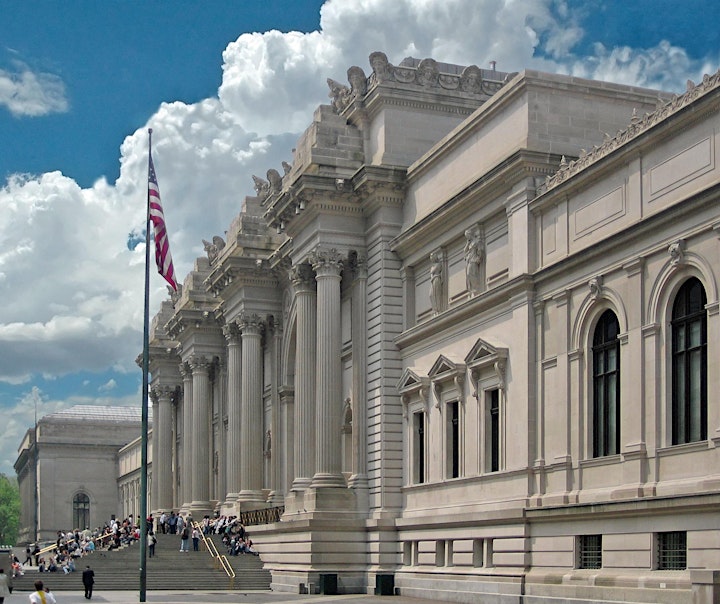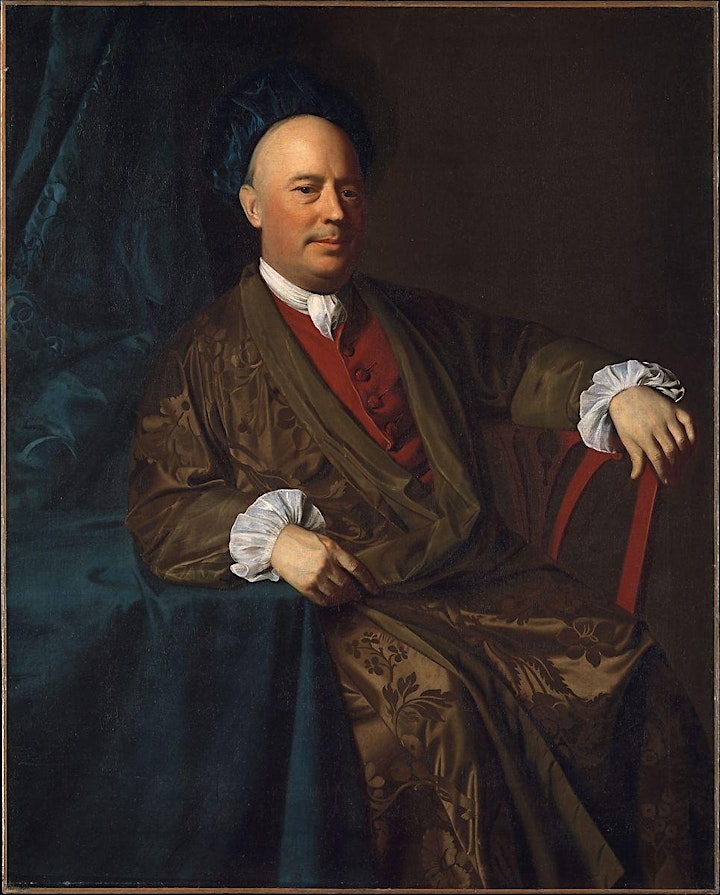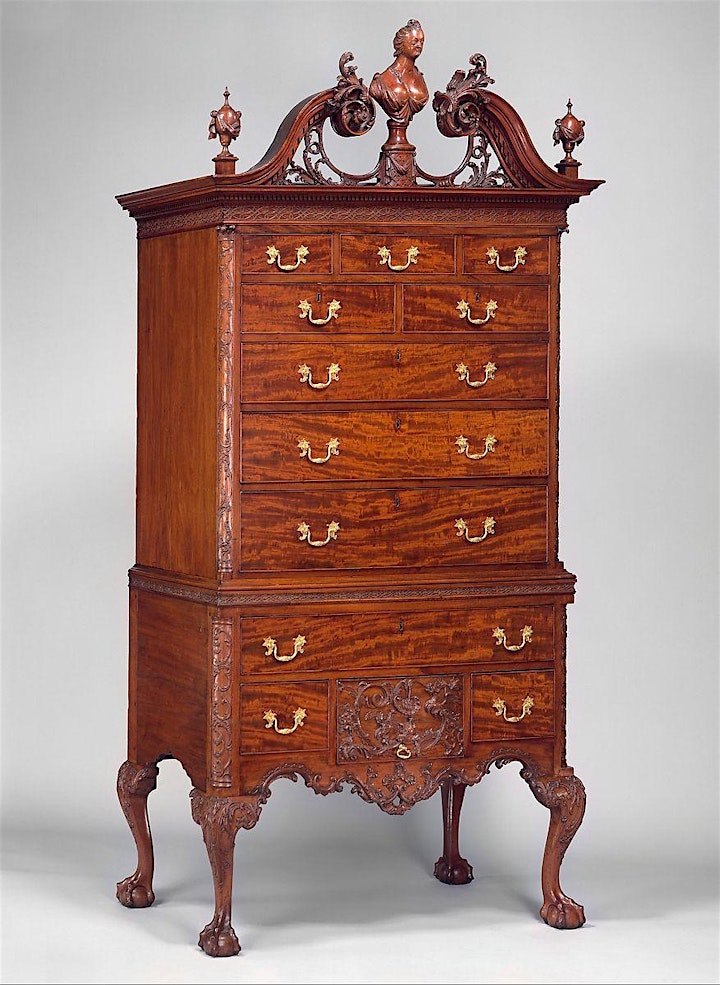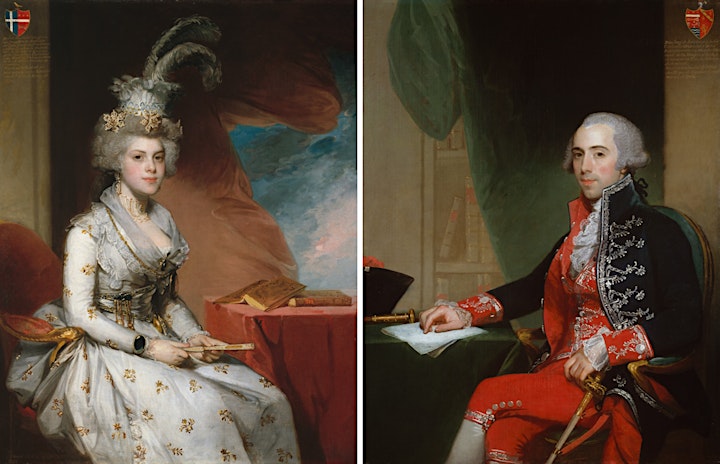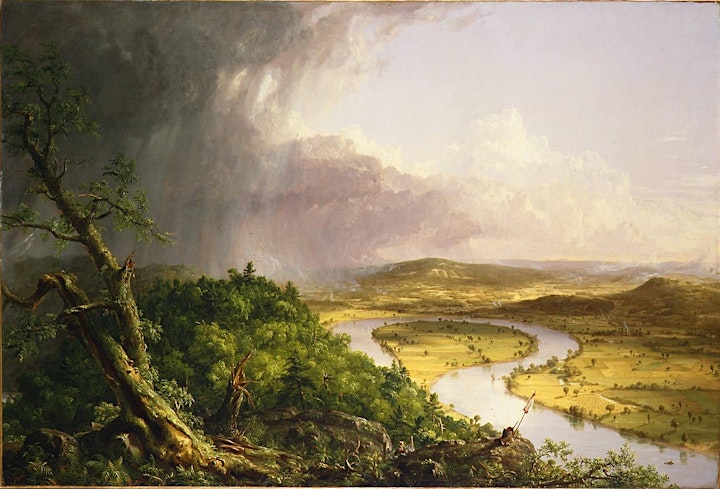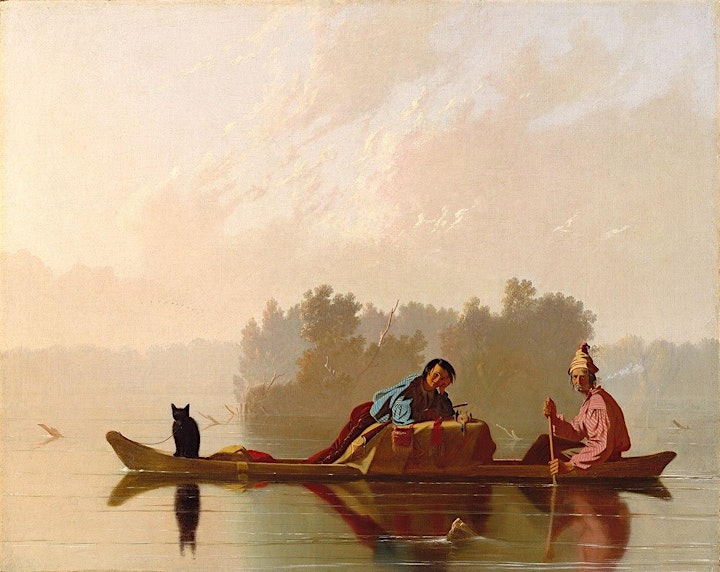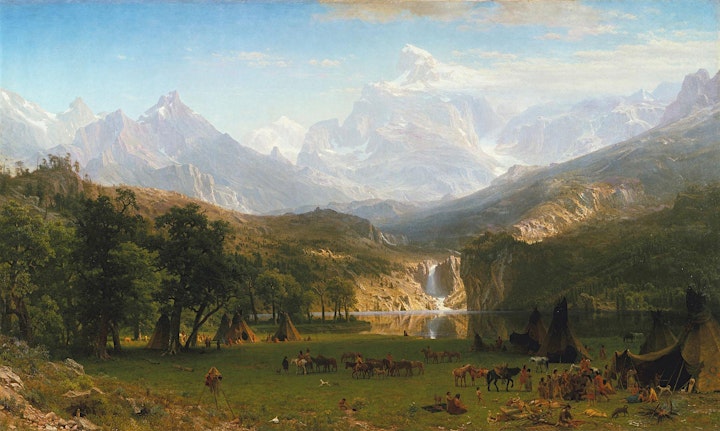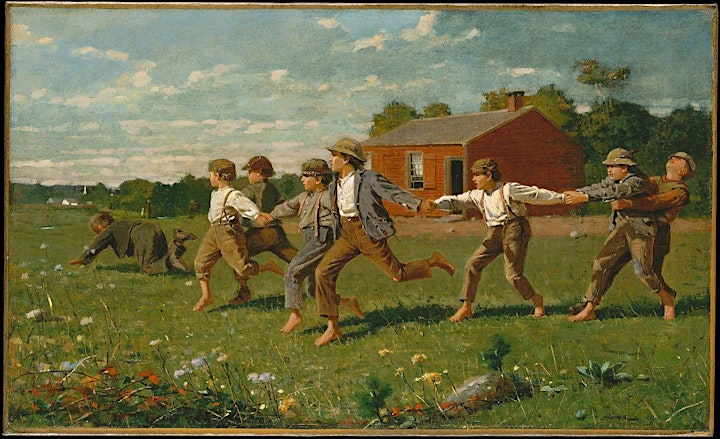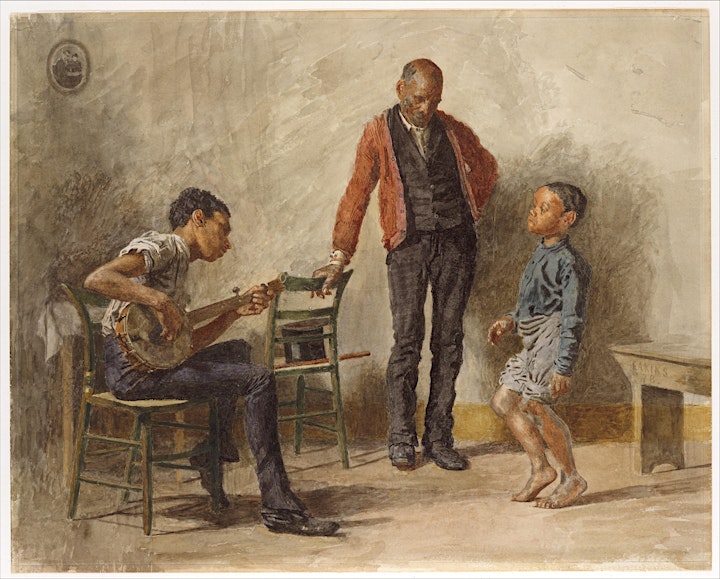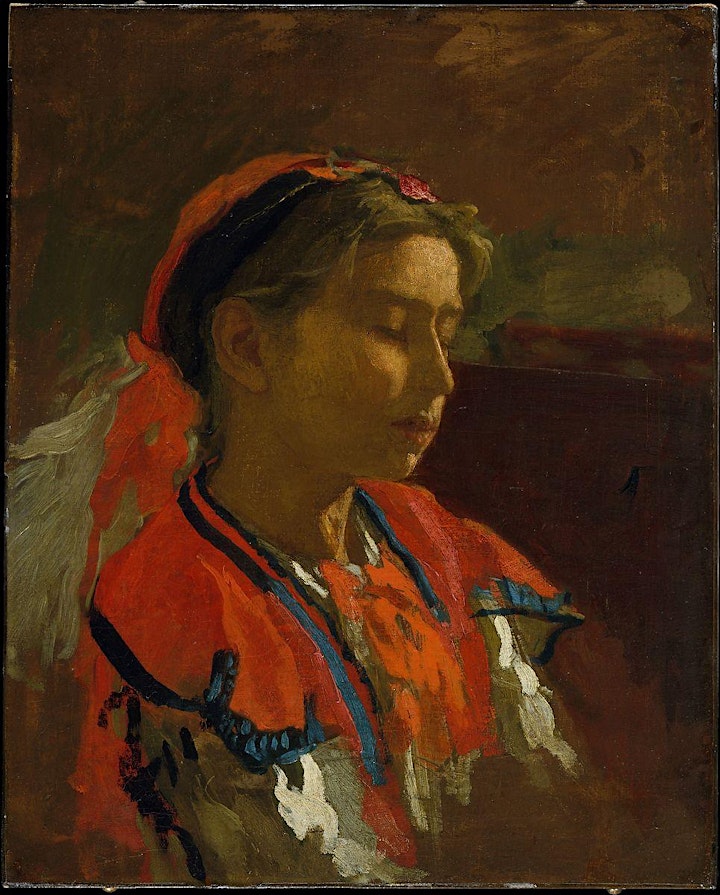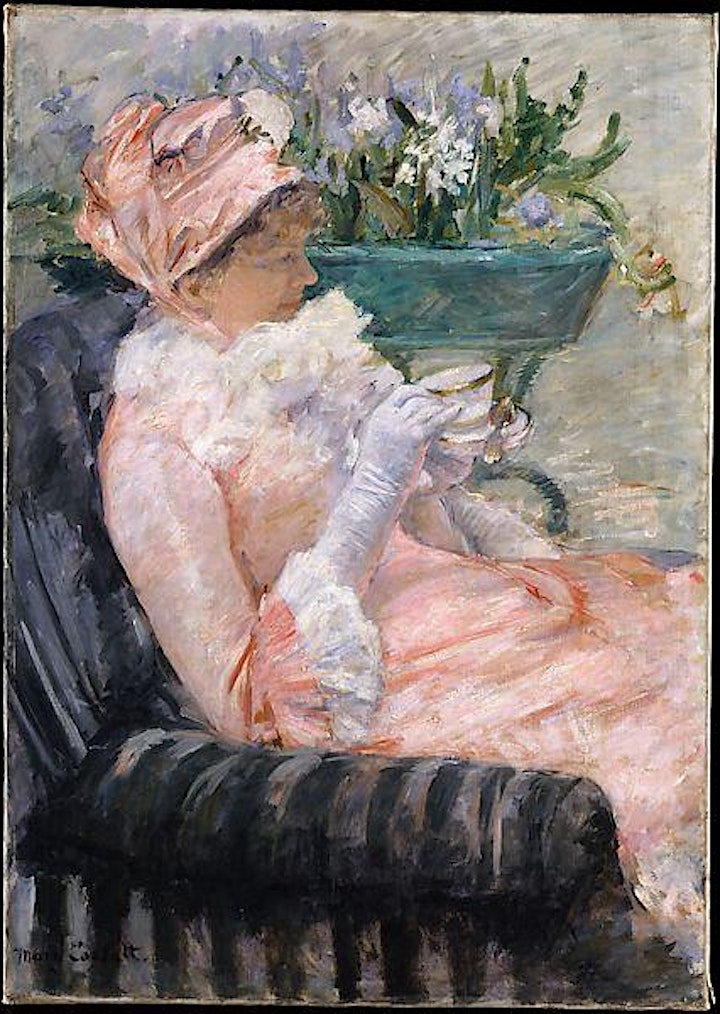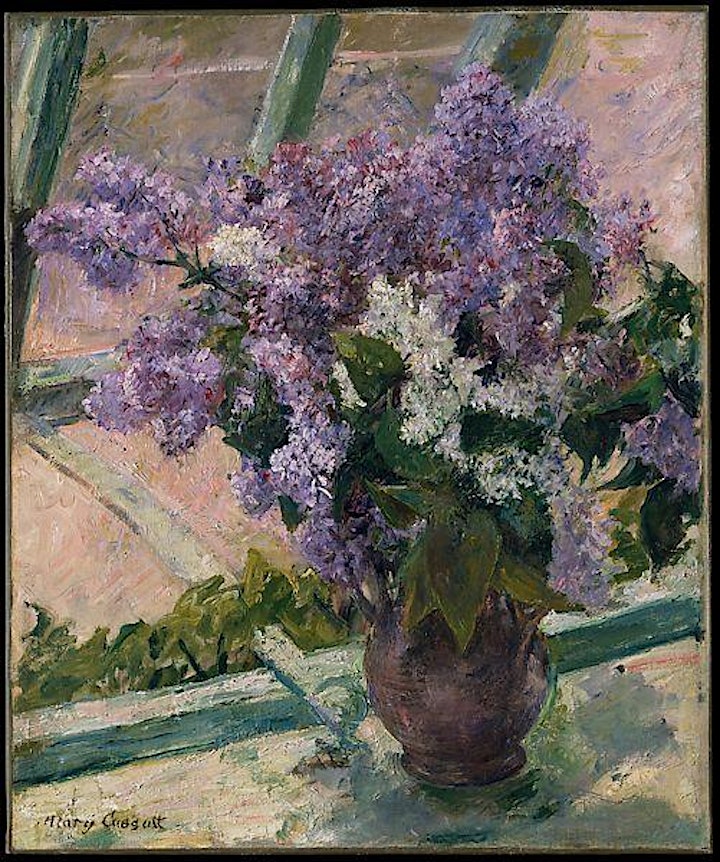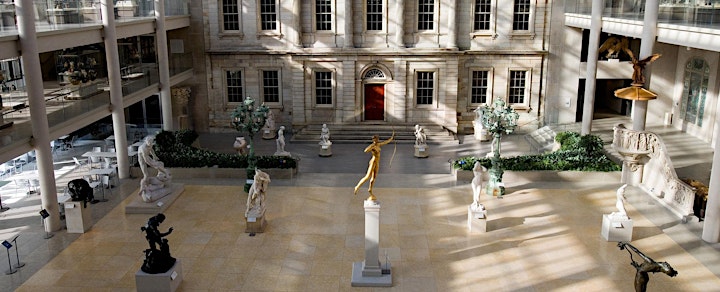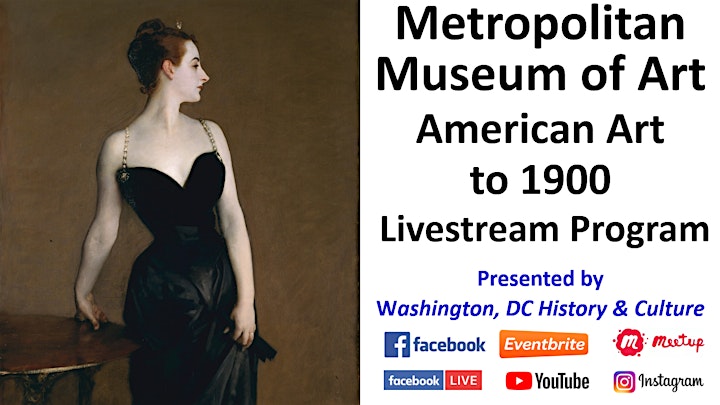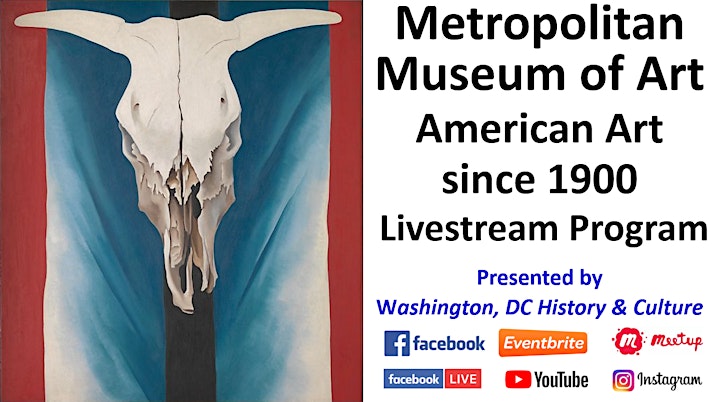 Travel with us to the Metropolitan Museum of Art in New York City for a virtual/online tour of their amazing American Art collection.
In part one of this two-part program we'll focus on American art created from the colonial period through 1900 (part two - Saturday, July 3 at 3:00 PM EDT - and listed separately on our calendar, focuses on American art from 1900 to the present).
The Metropolitan Museum of Art has perhaps the world's leading collection of American Art.
Some of the artists we'll be featuring include:
John Singleton Copley
Gilbert Stuart
Thomas Cole
Frederic Church
George Caleb Bingham
Emanuel Leutz
Albert Bierstadt
Thomas Moran
Winslow Homer
Thomas Eakins
Cecilia Beaux
John Singer Sargent
Mary Cassatt
and many more!
The Metropolitan Museum of Art of New York City, colloquially "the Met", is the largest art museum in the United States. With 6,479,548 visitors to its three locations in 2019, it was the fourth most visited art museum in the world. Its permanent collection contains over two million works, divided among 17 curatorial departments. The main building at 1000 Fifth Avenue, along the Museum Mile on the eastern edge of Central Park in Manhattan's Upper East Side, is by area one of the world's largest art galleries. A much smaller second location, The Cloisters at Fort Tryon Park in Upper Manhattan, contains an extensive collection of art, architecture, and artifacts from medieval Europe. On March 18, 2016, the museum opened the Met Breuer museum along Madison Avenue on the Upper East Side; it extends the museum's modern and contemporary art program.
__________________________
Your host for this program is Robert Kelleman, the founder/director of the non-profit community organization Washington, DC History & Culture.
Donations Support Our Non-Profit Community Programs - Thank You!
PayPal: DCHistoryAndCulture@gmail.com
Venmo: @DCHistoryAndCulture
__________________________
Zoom Connection:
This educational and entertaining program is open to all regardless of age, geographic location, etc. and since it is an online/virtual event via Zoom you can connect from anywhere in the world.
Zoom events have a limit on the number of people that can participate and therefore the event may "sell-out" once a certain number of registrations has been reached.
Zoom Connection Link Will Be Emailed:
Login info will emailed several times beginning 24 hours prior to the event.
If you haven't received the Zoom connection 8 hours before the event please contact us.
Zoom Connection Suggestions:
Connecting a few minutes early is strongly recommended.
To join the event simply click the Zoom link and follow the instructions.
If clicking the link doesn't work try copying and pasting it instead.
Password not required.
Zoom may work better in some browsers/devices than others - if one doesn't work try another.
When all else fails please read and follow the directions. : )
Didn't Receive the Zoom Connection Info?
Check your spam folder, make sure you didn't sign-up with your other email address (personal vs. work, etc.), and also review the email settings on your Eventbrite account (you may have turned off our notifications)- link below:
https://www.eventbrite.com/account-settings/email-preferences
Additional Eventbrite Troubleshooting Link:
https://www.eventbrite.com/support/articles/en_US/Troubleshooting/did-my-email-send-invitations-order-confirmations-reminders?lg=en_US
_________________________
This program is presented by the non-profit community organization Washington, DC History & Culture:
"bringing people together to experience the history and culture of Washington, DC - and the world!"
For more entertaining and educational programs visit us at:
https://www.Facebook.com/DCHistoryAndCulture
https://DCHistoryAndCulture.Eventbrite.com
http://www.youtube.com/c/WashingtonDCHistoryCulture
https://www.Meetup.com/DCHistoryAndCulture
https://www.instagram.com/dchistoryandculture/
We look forward to seeing you - thanks!
Robert Kelleman
rkelleman@yahoo.com
202-821-6325 (text only)
History & Culture Travels / Washington, DC History & Culture
Organizer of Metropolitan Museum of Art: American Art to 1900 - Livestream Program