METRO Emergency Management: How we keep the region moving!
Description
METRO Emergency Management: How we keep the region moving!

Synopsis:
Whether an event like the recent ice storm or a devastating flooding event like Harvey, METRO understands that not only our citizens, but our businesses rely on the many forms of public transportation to ensure staff can safely arrive at work and return home again at the end of the day. Mike Riggs, Emergency Management Coordinator for METRO, shares what preparedness looks like for METRO and how you can engage proactively on behalf of your staff who use public transportation.
About our Speaker:
Michael L. Riggs, Emergency Management Coordinator, Metropolitan Transit Authority of Harris County (METRO)
Mike is the Emergency Management Coordinator for METRO and has over 37 years of experience in law enforcement and 34 years in Mass Transit. Mike was awarded the Bronze Star while serving in Vietnam with the United States Air Force. After his military service, Mike became a Police Officer with the Houston Police Department in 1976, the Mineral Well Police Department in 1982 and the METRO Police Department in 1984.
Through the years, Mike has held many roles at METRO, from uniform patrol to plainclothes on the crime suppression team, to working with children as the METRO Police Department Crime Prevention Officer. The various programs Mike developed and assisted in developing while Crime Prevention Officer were recognized by the City of Houston, the State of Texas and the International Crime Prevention Association.
In 1991 Mike was promoted to Sergeant and supervised the Anti-Terrorism Unit, Flood and Swift Water/Rescue Boat Operations Unit, K-9 Unit, DWI Unit, Radar Task Force, Patrol, STEP, Freeway Management, Watch Command Officers, SOLO Unit, Bomb Squad, Rail Unit, Transtar, TMPO, and BARC/Bus Marshals. He developed and supervised the Department's initial Special Operations Response Team (SORT/SWAT) and Special Events Units.
Mike was METRO's Emergency Management Coordinator and Emergency Management Liaison. In his role as Special Events Coordinator, Mike developed staffing and operational plans for the METRO Police Department and its involvement in the Houston Livestock Show and Rodeo, Super Bowl XXXVIII, MLB and NBA All Star Games, NCAA Final Four, Power of Houston, Texaco Gran Prix, and numerous other special events. Mike also developed the manpower and operational plan for METRO PD and its involvement with the evacuees at Reliant Stadium Complex for Hurricanes Katrina and Rita as well being the Mobile Command Post Incident Commander.
During his time at the METRO Police Department, Mike has won numerous awards including Officer of the Year, Supervisor of the Year (twice), Meritorious Service Award and the Lifesaving Award.
Mike became the full time Emergency Management Coordinator for METRO in November 2013 where his duties include but are not limited to: coordinating METRO's activities and responses to any and all emergencies, man-made or natural which affect the METRO System or its service area and updating and keeping the Emergency Management Plan and Continuity Of Operations Plan (COOP) plans current.
Mike holds a Master Peace Officer Certificate from the Texas Commission on Law Enforcement and is a certified Police Instructor. He is also a certified instructor for Incident Command System (ICS) and National Incident Management System (NIMS), an adjunct instructor for New Mexico Tech, and an Associate Staff Instructor for the U.S. Department of Transportation's Transportation Safety Institute teaching "Effectively Managing Transit Emergencies. (FT00456)"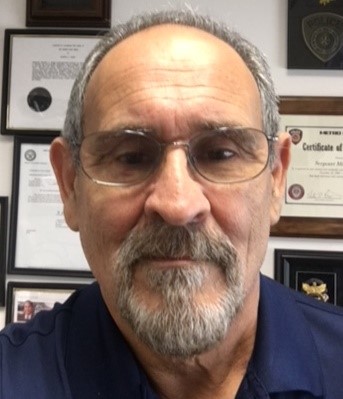 About METRO and its Office of Emergency Management:
The Metropolitan Transit Authority of Harris County (METRO) is the region's largest public transit provider, offering safe, reliable and affordable transportation services about 370,000 times per day. Besides operating more than 1,200 buses on METRO's network, METRORail's system includes the Red Line (Main Street and Northline), Green Line (East End) and Purple Line (Southeast). METRO's services also include: STAR Vanpool, METROLift, HOV/HOT lanes, Bike & Ride program, Park & Ride, and road improvement projects.
The mission of the METRO Office of Emergency Management is to manage emergency operations and to promote public safety using an all hazards risk-based planning approach, that encompasses effective prevention, mitigation, preparedness, response and strategies.
Since the start of 2017, its Emergency Operations Center at Houston Transtar has been activated for 588 hours including four Level 1 events such as Super Bowl LI, the 8/8 flood, Hurricane Harvey and the recent ice storm.