About this Event
The Metro Birmingham Children's Business Fair is a 501(c)3 Organization and our main focus is holding our fairs through the Greater Birmingham area. Our first fair was held on Saturday, April 21, 2018 at the Fairfield Civic Center (courtesy of the City of Fairfield, AL).
The Children's Business Fair is the largest entrepreneurship event for kids in North America.  The local one-day Children's Business Fair is a culmination of ideas and hard work from great young minds. Kids develop a brand, create a product or service, build a marketing strategy, and then open for customers at our one-day marketplace. Experience young minds marketing, selling, counting money and feeling accomplished!
The fair is open to all kids ages 6 to 16 but they must apply/register to participate at https://bizsavvykids.org/mbcbfregistration.
On the day of the fair, the event is open to the general public free of charge so that the public can come and support the kids by shopping with them.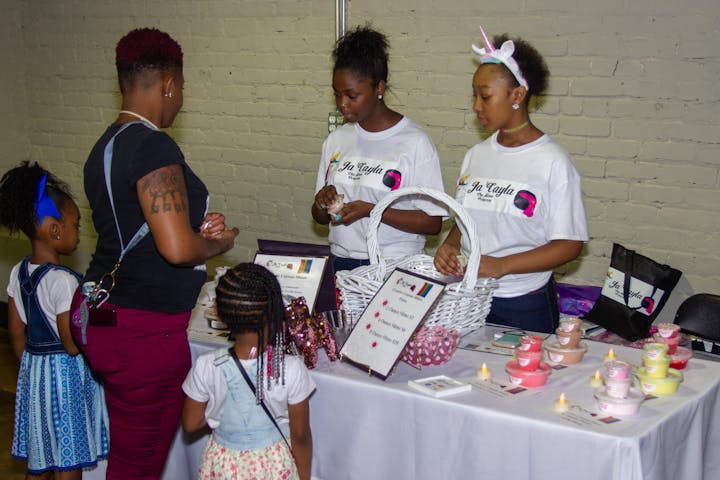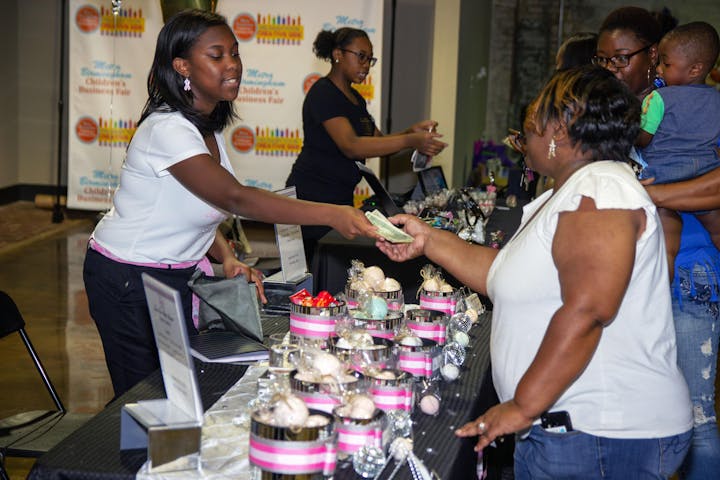 October 2018 participants Charity Melton (l) and Destiny Patton serving their customers with delight. Destiny sold bath bombs and Destiny (a two time participate and MBCBF Junior Board Member) sold her Invisible Unit cosmetics.