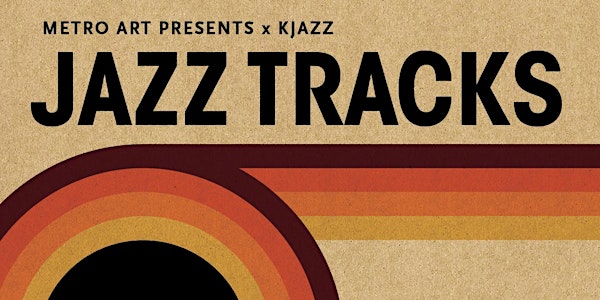 Metro Art Presents x KJAZZ Jazz Tracks at Union Station
Free and live at historic Union Station with Bobby Bradford and Friends • Sam Gendel / Blake Mills / Benny Bock • De Leon Division
When and where
Location
Los Angeles Union Station 800 North Alameda Street Los Angeles, CA 90012
About this event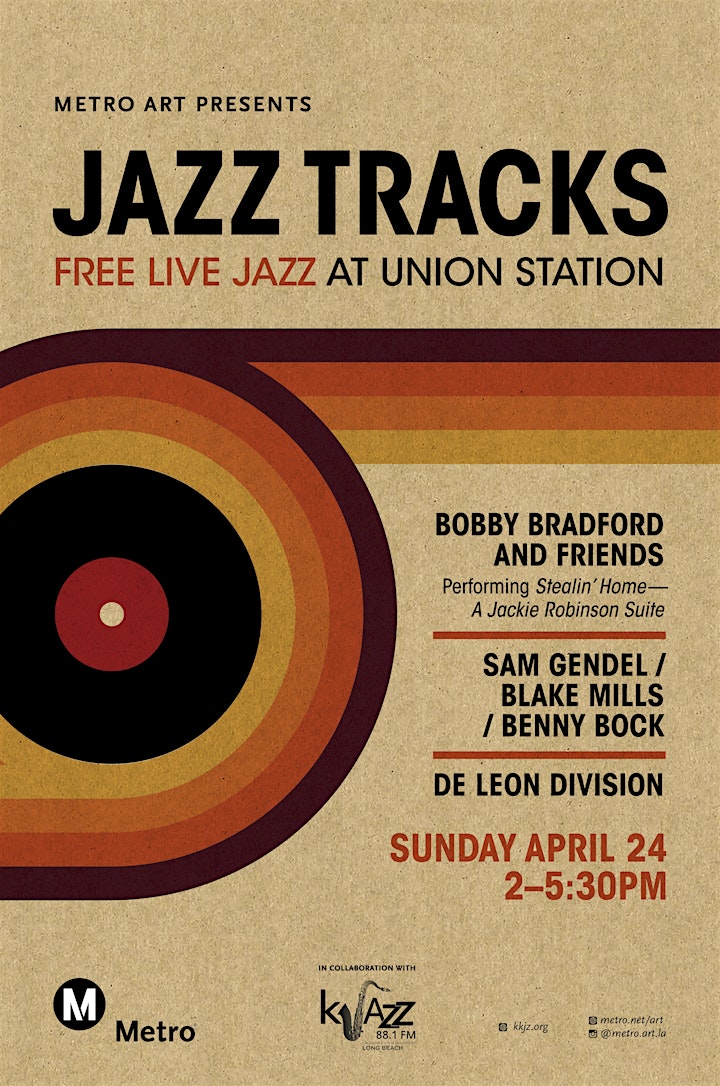 Metro Art Presents and KJAZZ are excited to present the second installment of Jazz Tracks at Union Station, in celebration of Jazz Appreciation Month.
Hosted by José Rizo and Rhonda Hamilton of KJAZZ, the free event will spotlight performances by Bobby Bradford and Friends in a performance of Bradford's original work Stealin' Home - A Jackie Robinson Suite, Los Angeles-based musicians and producers Sam Gendel/Blake Mills/Benny Bock in their first show together, and dynamic Latin jazz from De Leon Division featuring vocalist Maiya Sykes.
Schedule
2:00pm - 2:45pm » De Leon Division
2:45pm - 3:30pm » Sam Gendel/ Blake Mills/ Benny Bock
3:30pm - 3:45pm » De Leon Division (Rumba Pop-Up)
3:45pm - 4:30pm » Sam Gendel/ Blake Mills/ Benny Bock
4:30pm - 5:30pm » Bobby Bradford and Friends
Admission to Jazz Tracks at Union Station is free. The concert will take place outdoors in Union Station's historic courtyards.
The event will be first come, first served on the day of the concert. No tickets or advance registration required.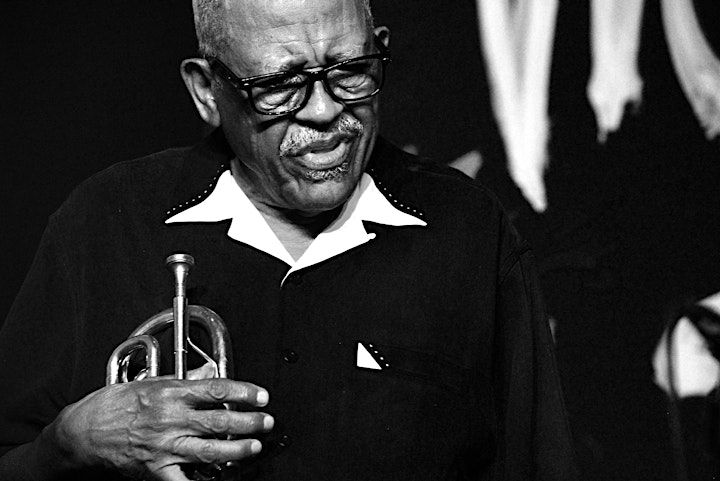 BOBBY BRADFORD AND FRIENDS
Bobby Lee Bradford is a legendary jazz trumpeter, cornetist, bandleader, and composer who regularly graces small spaces, intimate venues, community playhouses and rough around the edges rooms in Los Angeles for the last 50 years. In addition to his wide ranging collaborative and solo jazz experimentation since the 1960s, Bradford is noted for his work with John Carter, New Jazz Art Ensemble and Ornette Coleman. In the 1970s, he founded and ran The Little Big Horn in Pasadena legendary for Sunday evening jam sessions. In October 2009, Bradford became the second recipient of the Festival of New Trumpet Music's Award of Recognition. Bradford was a revered jazz history and ensemble educator who taught at Pasadena City College as well as Pomona College for over 44 years inspiring generations of LA musicians who passed through. Bradford will be performing as bandleader for Stealin' Home - A Jackie Robinson Suite, which was originally commissioned by the Baseball Reliquary in 2018. He will accompanied by his equally noteworthy Friends Henry Franklin (Bass), Christopher Garcia (Drums, Percussion), Vinny Golia (Alto Saxophone, Bass Clarinet, Baritone Saxophone), Chuck Manning (Tenor Saxophone), William Roper (Tuba, Euphonium, Spoken Word, Vocals, Lyrics) and Don Preston (Piano, Gong) who have each individually performed and recorded with a pantheon of legendary artists.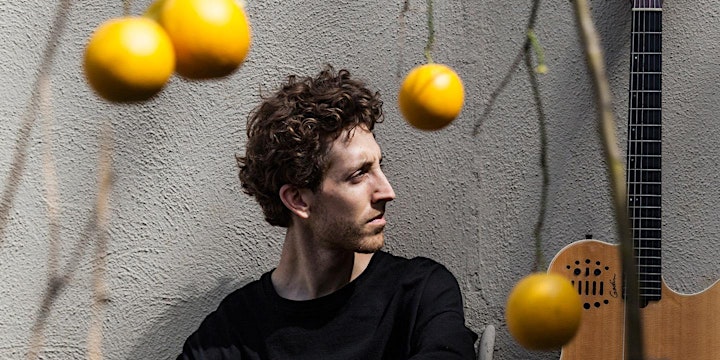 SAM GENDEL / BLAKE MILLS / BENNY BOCK
Sam Gendel, Blake Mills and Benny Bock are Los Angeles-based musicians and producers. Multi-instrumentalist Sam Gendel, who will perform on saxophone, has an unorthodox approach to composition and performance and has produced a variety of experimental projects both individually and in collaboration with his contemporaries. Guitarist and producer Blake Mills (Alabama Shakes, John Legend, and Jim James) recently collaborated with Gendel on Notes With Attachments, the much-lauded 2021 release by Blake Mills and Pino Palladino. Gendel and Mills will perform with sought-after keyboardist, composer, producer and sound designer Benny Bock. This is their first show together.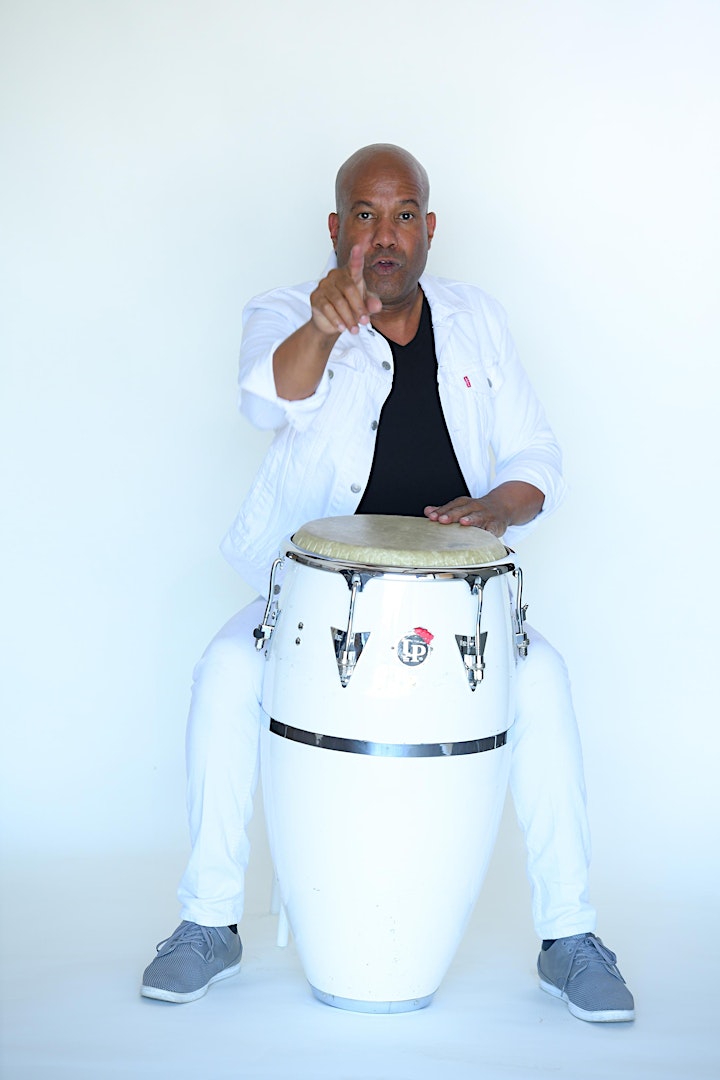 DE LEON DIVISION
Joey De Leon has worked as a percussionist with jazz and Latin jazz legends for over 20 years, performing and recording with artists such as Poncho Sanchez, Arturo Sandoval, Jimmy Smith, Joey DeFrancesco, and Queen Latifah. Now he has embarked on a leadership role, bringing to it the fire and unbridled energy he has long been known for. His playing deftly captures his charismatic personality and his passion for music and life. Performing alongside him in his newly-christened De Leon Division as he leads this performance will be featured vocalist Maiya Sykes, Rene Camacho (Bass), Quinn Johnson (Piano), Tom Luer (Saxophone), Alfred Ortiz (Conga), Aaron Serfaty (Drums), Francisco Torres and Dayren Santamaria.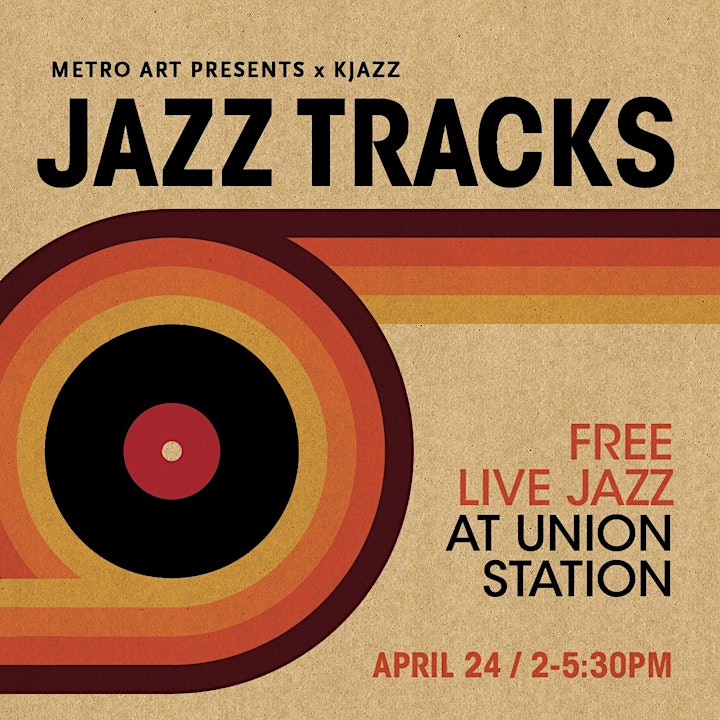 About Metro Art Presents
Metro Art Presents showcases an exciting array of arts and cultural programs at historic Union Station. All events are free and open to the public. For more information visit: metro.net/art
Parking / Directions
Go Metro to the event! Union Station is accessible via Metro Rail, Metro Bus and several municipal bus lines. Take the B Line (Red), D Line (Purple), J Line (Silver) or L Line (Gold) directly to Union Station. Plan your trip on Transit app for routes and connections or call 323.GO.METRO (323.466.3876). Car and bicycle parking are also available on site.
Helpful Info
Admission to Jazz Tracks at Union Station is first come, first served.
No tickets or advance registration is required.
Seating will be available with preferential seating for guests in wheelchairs or who require assistance.
Masks are required in indoor areas of the station in accordance with the updated LA County Department of Public Health order.
Blankets are fine to sit on, but please no lawn chairs or pets.