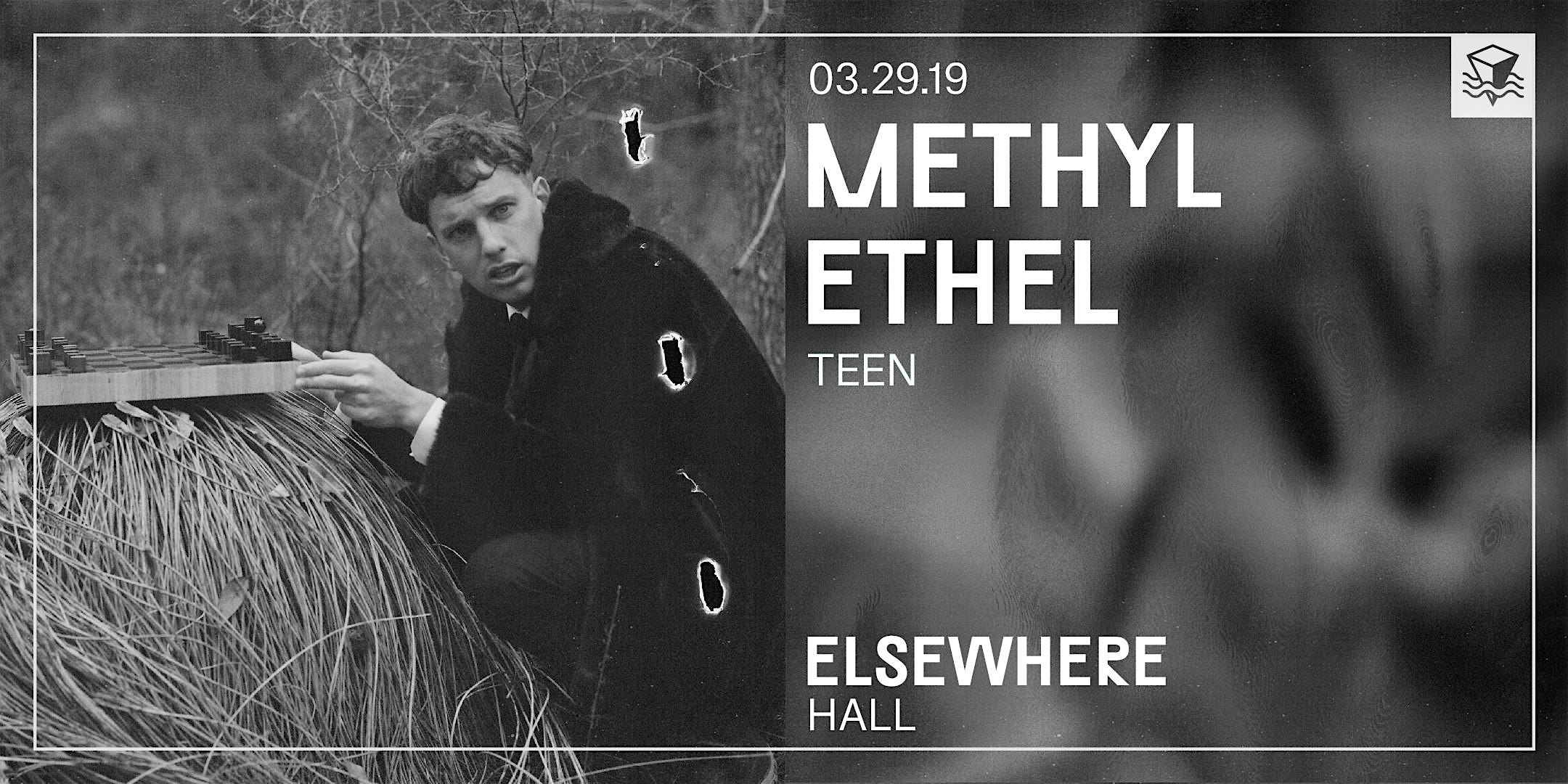 About this event
7PM - 10PM
australian rock band methyl ether made their mark on the indie dance scene with their hit song "u," which came off their 2017 sophomore album 'everything is forgotten.' More recently, the group, led by frontman james webb, have released a follow up album called 'triage,' which has the band embracing danceable new-wave territory.
Performers
Date and time
Location
Refund policy
Organizer of Methyl Ethel @ Elsewhere (Hall)
PopGun Presents is a full-scale events production and promotion collective, with roots in Brooklyn's independent & underground community. Our focus is the culture of emerging music without boundaries.
Please note that for the foreseeable future all refunds will be offered via a Tixel link where you will be able to choose to:

(a) double your money and convert your ticket value to 2x the original amount in the form of credit
(b) donate your ticket and support independent live music (thank you!), or
(c) get a full refund

An appeal from Elsewhere: If you can afford it, please strongly consider donating your ticket value or choosing credit towards future ticket purchases. These are critical times and your existing ticket value will go towards ensuring that independent music and art continues to thrive at Elsewhere for years to come. Of course we understand if you are not able, and we are happy to offer a full refund. We will be back and will see you on the dance floor!