Methods & Materials: Prototyping Fashion-Forward Wearables - SOLD OUT (join wait list)
When and where
Location
California College of the Arts 1111 8th St San Francisco, CA 94103
Description
Methods and Materials: Prototyping Fashion-Focused Wearables - SOLD OUT (join wait list)
Wed. Aug 6, 7-10pm @ 1111 8th Street, San Francisco, CA
WORKSHOP DESCRIPTION
This hand's on workshop provides an overview of materials and methods used in rapid prototyping soft goods with embedded technology, including how electronics and fashion fuse within the realm of DIY and what happens when we move to the manufacturing level. Components and design practices will be reviewed as they relate to placement and arrangement of electronics on the body and in the user's hands. Electronic components will also be introduced and methods of integration will be discussed in the context of fabric-based goods.
NOTE: This class can be taken alone, but is complemented by the "Make it Meaningful" workshop on Tues. Aug 5.
TAKEAWAYS
Gain insight into the importance of rapid prototyping

Get an inside view on materials and techniques from a fashion and textile designer turned fashion technologist

WHO SHOULD ATTEND
Basic understanding of electronics is recommended, in addition to a computer with the latest version of Arduino installed, however, it is not necessary to participate. This workshop will be focused on integration of electronics and design practice. Materials will be provided.
DETAILS
Registration fee refundable up to 1 week prior to event. Check-in at CCA's main entrance at least 15 mins prior to start time to get room number. See our full list of classes, workshops, panels and meetups here.
INSTRUCTORS
Lara Grant, CCA & Switch Embassy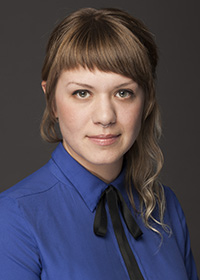 Lara is dedicated to creative design, research and fabrication that honors traditional practices but incorporates new technology and electronics. Her early career in costume design, pattern-making and other important details of manufacturing helped develop a passion for technical accuracy and execution, while allowing her to maintain an inventive outlook.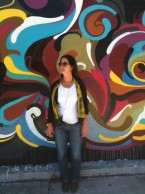 Lynda Grose, CCA Fashion Design Program
As a practicing designer, consultant, and educator, Lynda works with clients across all sectors of the economy; from private businesses to non-profit organizations and governments, and from designers to artisans and farmers. Her client list includes UNDP, The Sustainable Cotton Project, Aid to Artisans, G.Hensler, Gap Inc, Turkish Government, US Department of Agriculture, Market Place India, Patagonia, Green Peace, 13-mile Farm, and Shayan Craft Center.