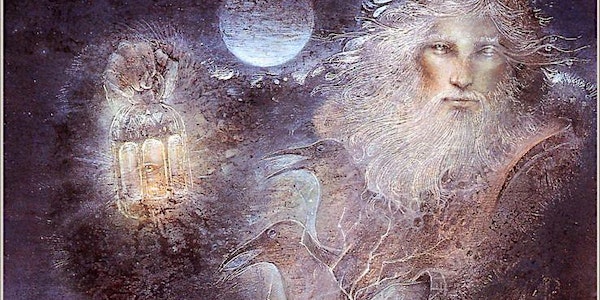 MetaMusic Conversations with Laura Inserra & Special Guests
Exploring how to use Sound and Music as tools for deep transformation and healing.
Refund Policy
Contact the organizer to request a refund.
About this event
MetaMusic means beyond music, or beyond what so far we have consider music. In this context, music becomes experiential, functional, a metaphor of life; and it carries healing, inner guidance, and deep transformative properties.
In MetaMusic Conversations, Laura interacts with musicians, ceremonial sound practitioners, shamans, sound healers, and therapists deeply rooted in their traditions and practices. Together they open views that offer different perspectives on how to use music as a powerful tool for self-exploration, deep transformation, and healing.​
You will be invited to Laura Inserra's Stream Room via Zoom, seat with her Guests, and participate to an in-presence conversation. Each webinar will be recorded and shared with you, so that you can review and integrate it at your pace.
Saturday, November 14th, 10am Pacific Time via Zoom
Reserve your seat at https://resonanceconversations1.eventbrite.com
Inspired by MetaMusic Course. More info at https://www.laurainserra.com/metamusic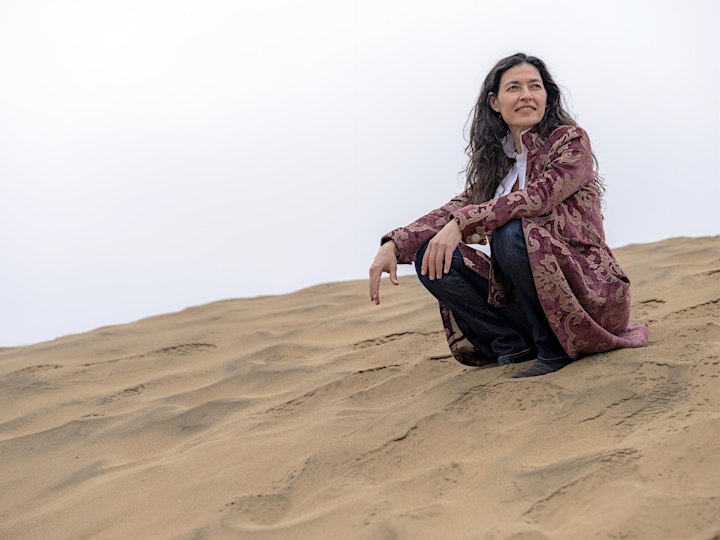 A few words about Laura and the Special Guests
Laura Inserra is a sound alchemist. She lives and creates at the confluence of music from around the globe, wisdom practices, and cutting edge technology.Her career has been multifaceted — multi-instrumentalist, music teacher, sound therapist, composer and producer. She uses music as meaningful entertainment, as a tool for healing, as a boost for intuition, as a facilitator for creativity, as a way to harmonize a conversation, as guidance for group retreats, as medicine for inner transformation, as a medium to connect to the intelligence of the body. Laura is the co-founder of Seeds of Gold Institute, whose mission is to research and integrate ancient technology and schools of wisdom into modern life. More info at www.laurainserra.com
René Jenkins is a professional musician, ceremonial sound practitioner, healing performance and recording artist from Sonoma, California. For more than 25 years, René performs sound healing concerts, blessings and ceremonies for individuals and special groups throughout the US and internationally. While embracing the ancestral wisdom from cross-cultural anthropologist Angeles Arrien, Kashaya-Pomo elder/healer Lorin Smith, and renowned South American sound healer/musician Tito La Rosa, René raises consciousness-vibration through Sacred Sound and Intention. More info at http://www.vibetherapy.org
Janay Cipriani is a Certified Angel Therapy Practitioner® and has a healing practice in Sonoma, California called Divine Connections. An amazing clairvoyant and clairsentient, Janay is an intuitive, medium, healer and Angelic Reader who uses her gifts to offer guidance, insight, and energy healing. More info at http://www.vibetherapy.org/vibetherapy-sessions
Ailish Schutz is the Founder of Ayni Projects. She has collaborated for many years with Tito La Rosa, a descendent of Quechua Indians of the Peruvian Andes. Tito is a Curandeiro de Sonido, a Shaman of Music. When performing ritual and ceremony for healing, he enters into an altered state to bring forth sound that elevates the frequency of an individual and allows for healing and balance to occur. More info at www.ayniprojects.com/news-events/news.html
Suellen Primost is a seasoned cellist and improviser, soundhealer and performance artist, known for her versatility and soulful expressiveness. Fluent across genres, she has performed with orchestras, chamber and world music ensembles, theatre companies (Artship Ensemble), on film scores (Win. Lose. Forgive), for interdisciplinary collaborations with ODC dancers and Diana Marto, facilited improv workshops, and mentored aspiring artists. Suellen has played at SAND conferences, Yoshi's, WOMADelaide and Sedona Jazz on the Rocks Festivals, meditation retreats (Spirit Rock), for Rumi poetry salons, community arts gatherings, at hospitals, and bedsides of the dying, and for sound journeys with Laura Inserra and Jeremy Marais on the Rose Labyrinth in Berkeley. More information at www.reverbnation.com/suellenprimost
Jérémy Marais was born in the french Alps and he has been a musician his whole life, studying traditional music in various parts of the world, including West Africa, India, Spain, Turkey, Israel, South America.About 15 years ago with the discovery of Meditation, he started to give a different intention to the music he played, giving a strong emphasis on the healing qualities of music. In 2012 he spend 2 month in the Peruvian Amazon studying with traditional healers, it was the most transformative experience of his life, since then he started to develop a strong interest in the healing arts. More info at www.vibratingcells.com
Kate Greer is a conscious perennial, a transformation agent, and catalyst for finding the joy within. She has over two decades of experience leading the transformation of products and services, organizations, and individuals in Silicon Valley and a lifetime of curious exploration and personal transformation to find greater meaning and impact in life and at work. She stewards a 16-acre redwood sanctuary called the Compound of Joy in West Sonoma County and is a voice for the power of personal transformation. Her calling in life is to heal diseases of disconnection—from self, from other, and from nature. More info at www.contagiousvulnerability.com