Healing Your Relationship with your Body Virtual Women's Circle
About this event
Have you struggled or struggle with body image?
Have you felt unworthy or trapped in your own body?
Do you look in the mirror with disgust and shame rather than total acceptance and love?
Have you ever had an eating disorder or struggle with eating habits?
Are you ashamed of some of your eating habits?
Does the term "body dysmorphia" resonate with you?
Are you tired of hating your body?
YOU ARE NOT ALONE.
If you are tired of the same struggle, different day, you don't want to miss this!I have experienced all of these things and sometimes still even struggle with them. I've had more than my fair share of body-hate sessions, including a five year battle with anorexia and two rehabs. I see women everywhere struggle with accepting, embracing and loving themselves to the fullest, thus hindering their own total life fulfillment.Join me for this FREE virtual women's healing circle. Together, in a safe and sacred space, we will explore the many issues surrounding self-image, body-image, and body dysmorphia TOGETHER. This will be a comfortable place to just BE yourself, and surround yourself with women who understand. We will then hold hands together (virtually of course), and walk into some of these dark corners, and ultimately be ushered into breakthroughs and new levels of healing.As I mentioned before, this will be a sacred space where you will be held tight, and understood. We will hold space for each other, as well as celebrate the metamorphosis of embracing ourselves to the fullest most expressed version of ourselves!!
Join us in this virtual healing space at the time of the event: https://us02web.zoom.us/j/82826248779?pwd=RHhaYlhndDMrbENwTHBhQ2xzM3ZTUT09
How to prepare for this event:
Bring a journal and pen
Preferably, set yourself up in a space that's comfy and warm
Have a candle and lighter next to you
Dress in something green, which is a color of health, vitality, healing, and growth - anything goes!!! Just make sure you are comfortable
Bring a few tissues.... just in case
Don't forget your favorite warm beverage - coffee, tea, matcha, or even cocao!
This will be a transformative event, so be prepared to enter the space with an open heart, and open mind. Judgement free, and ready to both receive and contribute to the collective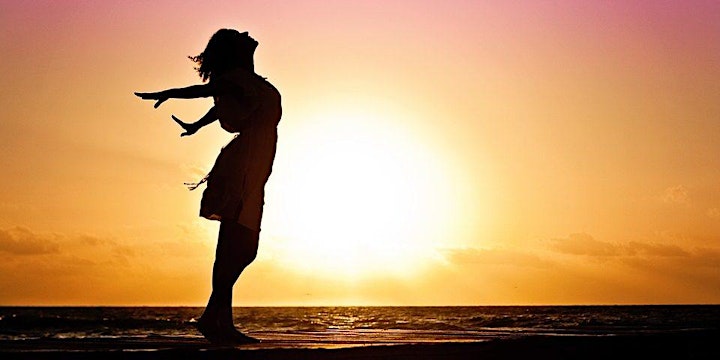 Organizer of Metamorphosis: Healing Your Relationship with Your Body Virtual Circle