Description
Event Times:
This is an intensive 4 session class that takes place over 2 weeks on Monday and Wednesday nights from 6:30 - 9:30pm.
Session 1: Monday, 06/04/2018, 6:30 PM - 9:30 PM - Practicum on technical drawing, layout skills and practices, and project planning techniques. There's a little math and geometry in this class, but you'll be ok.
Session 2: Wednesday, 06/06/2018, 6:30 PM - 9:30 PM - Begin fabrication of parts for BBQ, beginning with part layout and cutting of blanks from a larger sheet. We will do a refresher on the ironworker, drill press, and bandsaws.
Session 3: Monday, 06/11/2018, 6:30 PM - 9:30 PM - Welding instruction and practice on the joints needed for this project, including discussion of jigs and fixtures. We'll start assembling the components for the student projects in this class.
Session 4: Wednesday, 6/13/2018 - 6:30 PM - 9:30 PM - Complete fabrication of student projects.
Class Description:
So, now you know how to cut some steel and operate a welder, but how do you make stuff? This Metalworking Intensive will raise your fabrication skills to the next level. In this class, students will gain all of the skills necessary to start fabricating projects in steel by using round and square rod and flat plate. Students will learn how to perform basic mechanical drawing techniques, how to make templates for fabricating parts, and how to cut, fit and weld components to make a completed project. We will be building on your intro-level skills with the MIG Welder, hand file, angle grinder, bandsaw, cold saw, ironworker, and drill press.
The practical portion of this class will culminate in the demonstration of all of the skills gained in the class through the construction of a project that the students will take home with them. Students will build a charcoal BBQ grill, based on plans provided by the instructor. Students will be provided with a drawing tools kit and the steel stock to build the BBQ project as part of the class fee.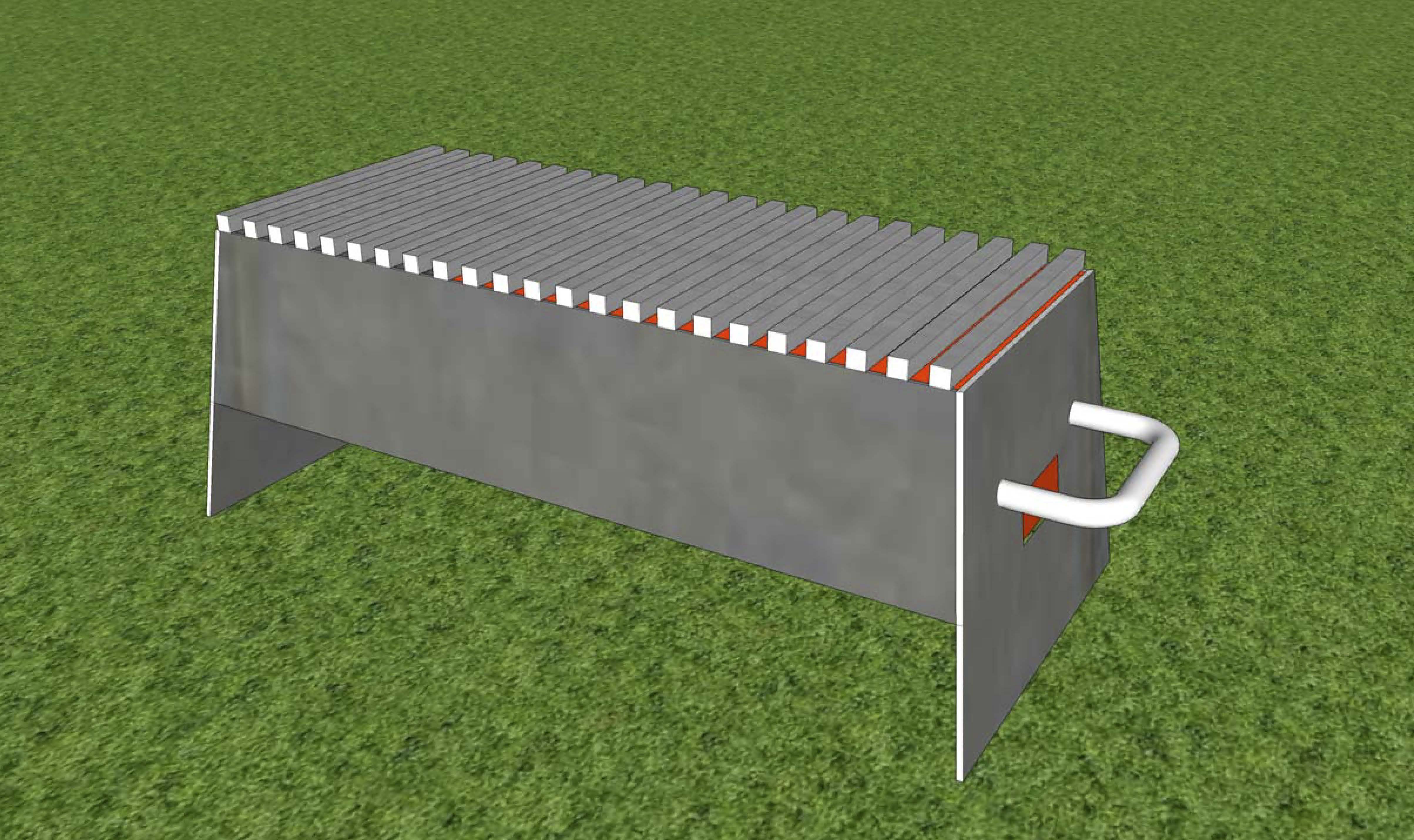 Prerequisites:
Basic MIG Welding Tool Training; students must be at least 18 years old. This class is intended for students that have taken our Intro to MIG Welding and Metalworking 101/102 classes, or have a similar skill level and have been cleared on the equipment in the shop.
Materials Provided:
Materials and components will be provided as part of the class fee.
What to Bring:
Students should dress appropriately for welding shop work, in long pants/shirts of 100% natural materials (jeans and flannel shirts are good choices), close-toed shoes (boots preferably). Students can bring their own welding helmets, jackets, gloves, and safety glasses if they have them (available at Home Depot, Amazon.com, Harbor Freight, Cyberweld, Lincoln Electric, Northern Tool, etc.).
Instructor Bio:
Brendan McGuirl has been a flour miller, landscaper, stone fabricator, mechanic, welder, graduate student, construction project manager, and demolition derby champion. He presently splits his time between managing multi-million dollar construction projects, restoring antique cars, and making world-class pie crust.