Metabolomics Conference

Friday, March 27, 2015 from 8:00 AM to 6:00 PM (PDT)
Event Details
UPDATE THURSDAY, MARCH 26

Although registration is full, there will likely still be some open seats in the auditorium. Even if you have not registered, please feel free to attend the talks. Refreshments, lunch and free parking though are only for registered attendees.

---
This conference will bring together nationally and internationally renowned scientists with those from across the San Diego Torrey Pines Mesa who are focused on the study of small molecule metabolites and metabolic biochemistry. This meeting will include investigators with interest in technical mass spectrometry, analytical chemistry and the biological applications of these emerging tools. 
Time

Speaker

Title

8:00

Registration

 

8:45

Mo Jain, University of California, San Diego

Welcome remarks

9:00

Alan Saghatelian, Salk Institute

Discovery of Novel Mammalian Lipids via Lipidomics

9:40

Nuno Bandeira,  University of California, San Diego

From Big Data to Big Knowledge: how to annotate all mass spectrometry data in the world

10:30

Nicola Zamboni, ETH Zurich

Assessing principles and interactions of metabolic regulation by real-time metabolomics

11:10

Gary Siuzdak, The Scripts Research Institute

All Roads Lead to the Metabolome via Bioinformatics Route 66

11:50

Christian Metallo, University of California, San Diego

Characterizing Compartment-Specific Physiology in Mammalian Cells Using Metabolic Flux Analysis

12:30

Lunch

1:30

Mo Jain, University of California, San Diego

Identification of Metabolic Vulnerabilities in Cancer

2:10

Jorge Moscat, Sanford-Burnham Medical Research Institute

 

Dual Role of p62/mTORC1 in the Tumor Microenvironment

2:50

Shankar Subramaniam,  University of California, San Diego

Macrophage biology through the "omics" lens

3:30

Coffee Break

4:00

Kumar Sharma, University of California, San Diego

Network Analysis of Metabolomic Data Reveals New Insights in Diabetic Complications

4:40

Gary Patti, Washington University

Global tracking of isotopes by untargeted metabolomics 

5:30

Mo Jain, University of California, San Diego

Concluding remarks

 

 
*No Show Policy*
While we do not charge a fee to attend this event, these programs would not be sustainable and available to all wanting to attend, unless all registrants abide by the 48 hour cancellation notice policy. A no-show will also limit your ability to book our events in the future. Thank you in advance for your cooperation.
Directions
Free parking at the Sanford Consortium will be provided for registered attendees, please park in the WEST parking lot. There is also additional free parking near the Torrey Pines Gliderport, which is within walking distance.  The UCSD Shuttle Route has two drop off locations within walking distance to the Sanford Consortium.
Many thanks to our generous sponsors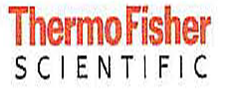 Flu'omics
When & Where

Sanford Consortium for Regenerative Medicine
2880 Torrey Pines Scenic Drive
La Jolla, CA 92037


Friday, March 27, 2015 from 8:00 AM to 6:00 PM (PDT)
Add to my calendar
Organizer
Ideker Lab
email: idekeradmin@ucsd.edu