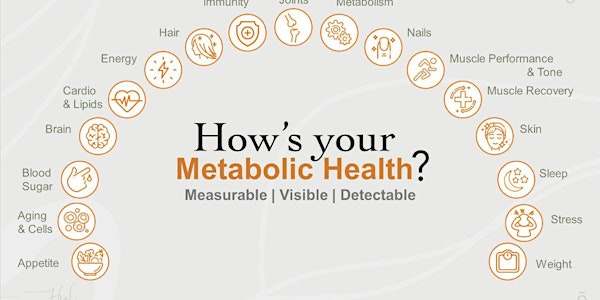 Metabolic Makeover 30-Day Challenge
Intentional and observational outcomes using the MetaPWR System during a 30-Day Challenge (includes pre-launch Q&A and weekly support calls)
About this event
Join us for a 30-Day Metabolic Makeover!
Pre-Launch Q&A Session - Thursday 11/3 - We will share expectations, products needed, how to prepare, and answer your questions.
Launch Date - Wednesday 11/16 - Join us on zoom for our kick off call!
Weekly Check-in Calls on Zoom on Wednesdays at 8p (11/23, 11/30, 12/7, 12/14).
When it comes to metabolic health, it's surprising how much is involved! Unlike perhaps other conversations you've had, we want this one to be different. Too often health is defined by a few, narrow factors and other important aspects of wellness go unattended to. We will track and measure things like body mass index, weight, waistline, blood sugar, blood pressure, cholesterol, and inflammation...and HOW YOU FEEL!