About this Event
Messer Chups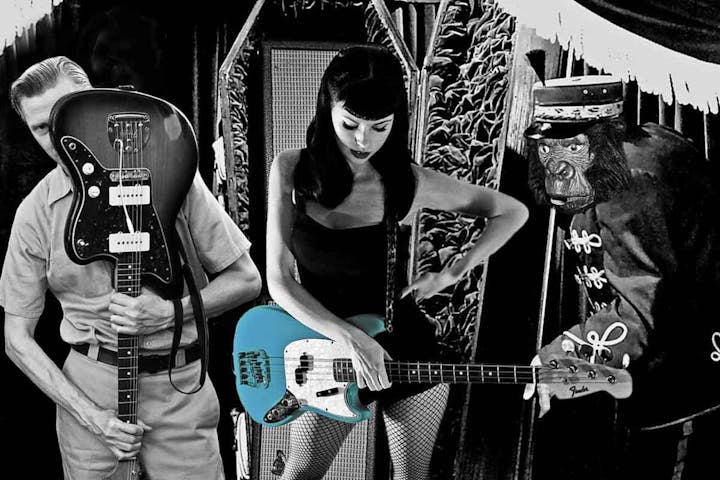 While Messer Chups' mostly instrumental sound is hard to neatly categorize, it's safe to say that it would be embraced by fans of rockabilly, horror punk, vintage surf records, Italian slasher films, My Life with the Thrill Kill Kult, Pulp Fiction, lounge music, the theremin, The Cramps, and the theme song from The Munsters. Their catchy music combines surf, vintage Russian melodies, rare film samples from the 50s and 60s, scratchy historical recordings, and lounge loops. Live, they explode with garage-punk intensity, all played against a video-collage backdrop of mid-century trashy cult and horror movie clips featuring Russ Meyer and Ed Wood, and superstars like Vampira and Bela Lugosi in a zombie mash-up.
The D-Rays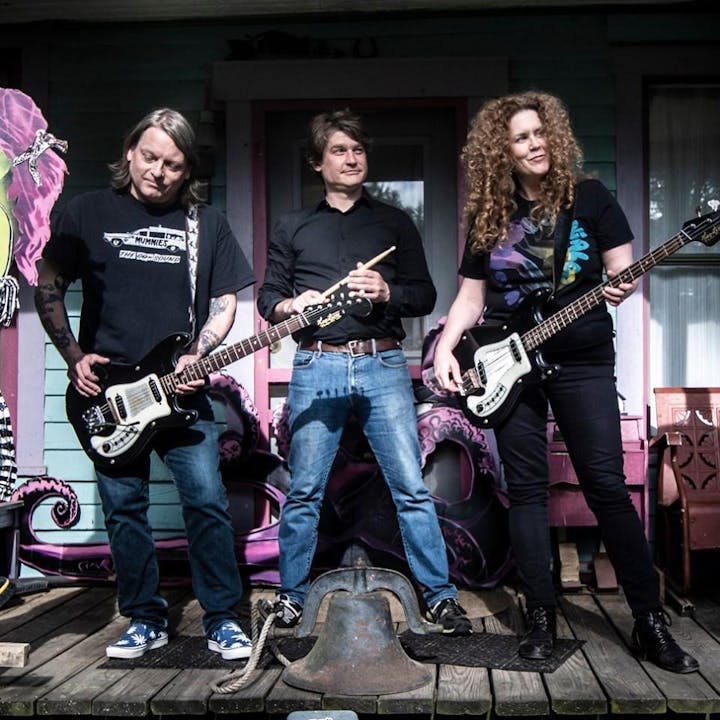 Formed in the Appalachian foothills of Athens, Ohio in 2011, The D-Rays draw from a wide number of garage/surf/punk influences to deliver their own brand of stripped down, dirty, original instrumental rock. No Walk Don't Run, Wipeout or Miserlou here, this is something different.
"Listening to the track "The Morgellon Creep" off of their self-titled album, I imagine The Ventures being demonically possessed. Or The Stooges recording Raw Power with Dick Dale. Imagine those surf tracks from the early 60s recorded by bands like Blue Cheer, MC5, or a "roid-raged" Animals."
Ohio Rocks the Fort – EA Poorman, Fort Wayne Reader
Driven by bass player Missy Pence and drummer Maceo Gabbard, The D-Rays' live show reflects the short attention span of guitarist Erick Coleman. Onstage, the band gets right down to business- their set features original tunes that rarely break the two minute mark. The result is a fast moving show centered around a powerhouse rhythm section and reverb-soaked guitar.
The D-Rays waste no time ripping through a tight, energetic set with tunes that will bounce around in your head days after.