Location
Mess Hall
703 Edgewood Street Northeast
Washington, DC 20017
Description
It's BACK!
-- Mess Hall Presents "Ramen World 4" --
You've been to Mess Hall's event space, but once a year, we open our back kitchens to the public and host some of our FAVORITE Asian concepts for you to meet + eat. We assemble the BIGGEST NAMES alongside a couple of NEWBIES who are ready to be discovered by YOU. (Remember your first taste of Thip Khao at Ramen World 1?)
Mess Hall events have EXTREMELY LIMITED TICKETS and HIGH DEMAND.
Scroll for this year's lineup...
#RamenAllStars :
#FRIENDSOFRAMEN* :
NOMAD DUMPLiNGS - Mess Hall Member Karen Hoefener serves up undoubtedly the best dumplings in DC!

Momo Yakitori - BE THE FIRST TO TRY these traditional Japanese skewers COMING SOON to 2214 Rhode Island Ave, NE.
There are lots of new food concepts to try on the 25th, but don't worry, we're keeping all of your favorite aspects from past years: EVERYTHING (food AND drink) is still unlimited during your 2-hour time slot! Expect a line to enter. VIP ticket holders jump the lines, but we'll get everyone in as quickly as possible and no one will go hungry or thirsty. Adult beverages provided by Kirin Ichiban PLUS CRAFT COCKTAILS BARS featuring True Syrups (made here at Mess Hall).
Fundraising activities during the event will go to Ramen World's charitable benefactor DC Greens as will a portion of our proceeds.
*Additional participants may be announced at a later date.
IMPORTANT NOTES ABOUT ATTENDING:
Please pay close attention to the Round you are purchasing!! Before making your purchase, you may choose:

Round One: Noon-2:00 PM

OR

Round Two: 3:00 PM - 5:00 PM.

Your participation will be limited to the start and end times of your chosen Round. Please note: we will be UNABLE to change your preferred time.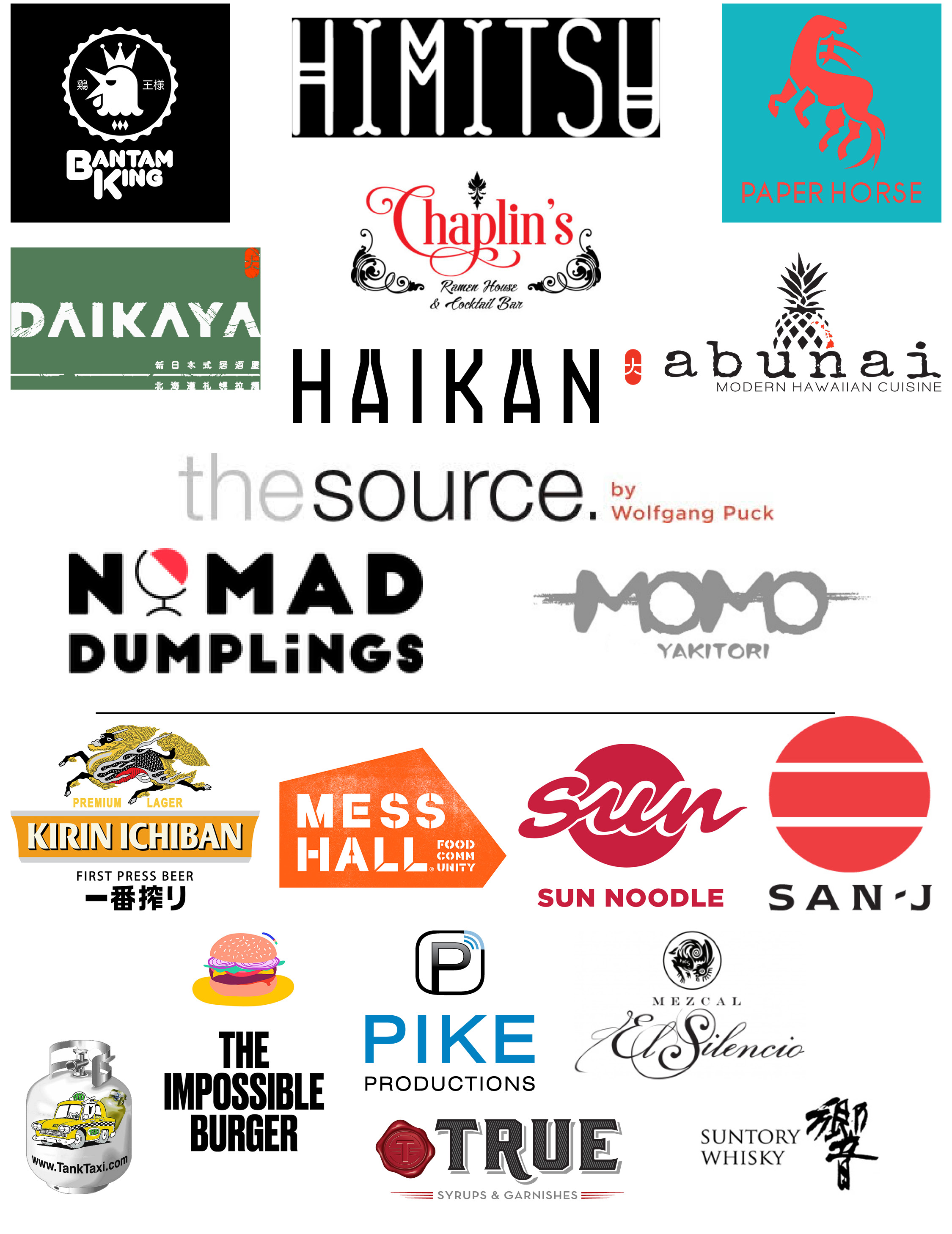 DON'T DRINK AND DRIVE.
****Disclaimers: Ages 21 and up ONLY. IDs will be checked at the door.******
*********SORRY, NO REFUNDS AND NO SWITCHING TIME SLOTS***********
Occasionally a popular item or two will run out prematurely. If that happens, visit another station. No one goes home hungry or thirsty. Some substitutions may be made based on ingredient limitations.

Unlimited food does not give you permission to be a #RamenWaster. Not cool, bro. DON'T BE THAT GUY OR GAL.
Please enjoy Ramen World responsibly and peacefully. The organizers reserve the right to deny service to participants for any reason.