Multiple Dates
MESMERICA LIVE!: A VISUAL MUSIC JOURNEY @ The Vortex Dome Los Angeles
Description
A mind-blowing 360 Arts+Music live fulldome concert in Los Angeles!
James Hood and Vortex Immersion Media Present:
MESMERICA 360 LIVE! A Visual Music Journey
360 FULLDOME PROJECTION - WITH JAMES HOOD PERFORMING LIVE ON PANART HANG
"I want 'Mesmerica' to inspire you into taking a journey with me inside the mind, to engage your senses and feelings with a miraculous alchemy of sound and light!" -- James Hood
---

Mesmerica in San Diego
In these fast-paced and often challenging times music and art can provide us with a relief from stress, and provide us with a sense of peace, tranquility, and renewal.
Experience the magic of this 360 degree immersive art+music fulldome cinema and live concert experience at The Vortex Dome CineTheater at Los Angeles Center Studios in Downtown Los Angeles. [See entrance and parking information below].
Mesmerica is a visual music journey that brings the mesmerizing music of Grammy-nominated composer and percussionist, James Hood together with visually-hypnotic, 3D animated art curated from artists around the world to create an immersive experience designed to transcend time, relax, soothe, and also stimulate your mind and senses...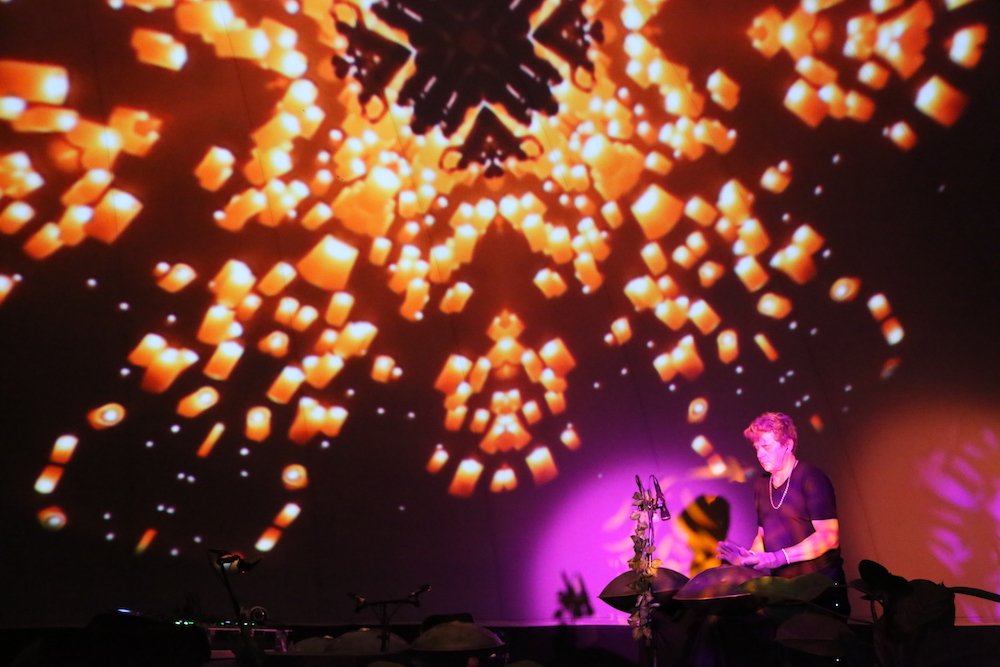 Mesmerica premiered at the Fleet Planetarium in San Diego and at the Chabot Planetarium in Oakland to sold-out audiences for 20 nights in a row. We're so pleased to bring it to Los Angeels for a series of 18 special Friday, Saturday and Sunday night showings just before Christmas.

About James Hood:
James Hood is renowned as a vital and versatile musical pioneer. His lengthy and varied musical resumé includes playing drums in The Pretenders, an ongoing two-decades-plus run as mastermind of the visionary ambient/electronica act Moodswings, and an expansive array of production and soundtrack projects.
In 2014, James launched the album Ceremony, an exploration of a uniquely mesmeric melodic instrument - the PanArt Hang. The "sonic incense" of this recording spoke to fans of ambient artists such as Brian Eno, Phillip Glass and those seeking a peaceful time-slowing soundtrack. Ceremony was a resounding success, introducing tens of thousands of listeners to a compelling sonic experience, and reaching #1 on World and New Age charts in US and Canada. James repeated that success once again with the release of Pure Ceremony in 2015.​
The story now continues with the global release of James third album, Mesmerica. This new two disc album finds James further deepening his sonic explorations, adding additional instrumentation and rhythmic textures to his now signature soundscapes.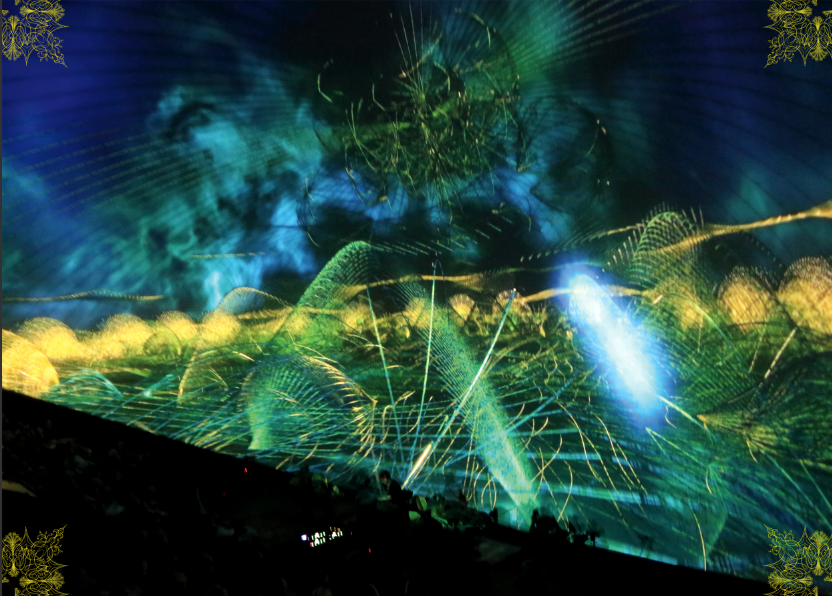 Mesmerica in San Diego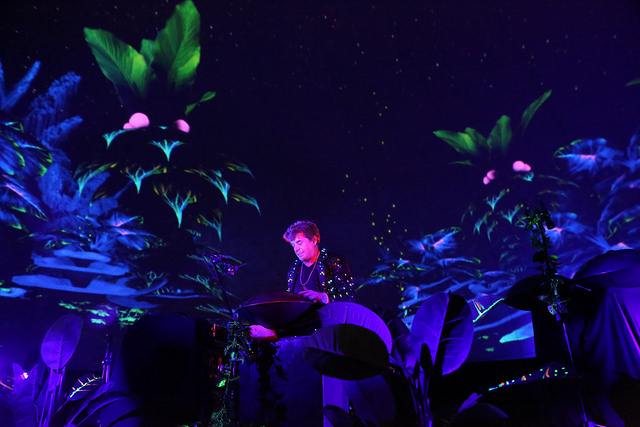 This special holiday run of 18 shows features James Hood himself in attendance, performing live on PanArt Hang.
For more information visit www.jameshood.com
Timings:

Friday and Saturday Early Shows:
Doors Open 6:30pm
Seating Begins: 7:15pm
Show: 7:30-8:30pm
Friday and Saturday Late Shows:
Doors Open: 7:00pm
Seating Begins: 8:45pm
Show: 9:00-10:00pm
Sunday Early Shows:
Doors Open 3:00pm
Seating Begins: 3:45pm
Show: 4:00-5:00pm
Sunday Middle Shows:
Doors Open: 5:00pm
Seating Begins: 5:45pm
Show: 6:00-7:00pm
Sunday Late Shows:
Doors Open: 7:00pm
Seating Begins: 7:45pm
Show: 8:00-9:00pm
PARKING IS AVAILABLE IN STUDIO PARKING LOT - SEE SPECIFIC INSTRUCTIONS BELOW WITH PHOTO OF ENTRY:
A non-alchoholic bar will be available serving drinks, cofee, tea and light snacks.
**IMPORTANT - PLEASE NOTE**
PLEASE PLAN TO ARRIVE AT LEAST 20-25 MINUTES EARLY TO ENTER STUDIO LOT AND PARK. AS DUE TO DARKNESS IN THE DOME THEATER AND SAFETY CONCERNS, THERE WILL BE NO LATE SEATING AFTER THE SHOW STARTS.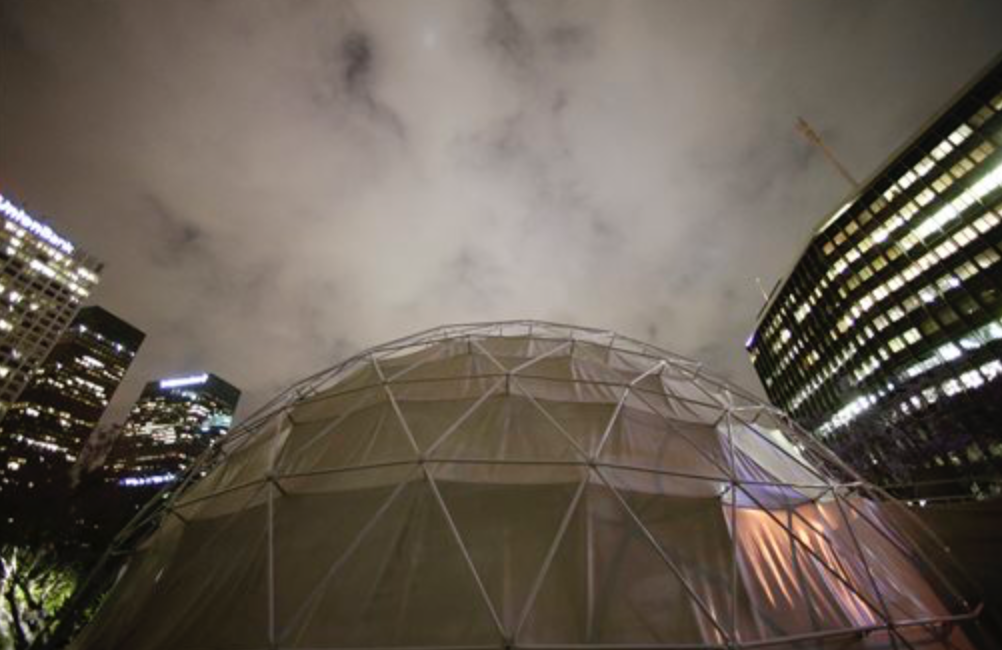 The Vortex Dome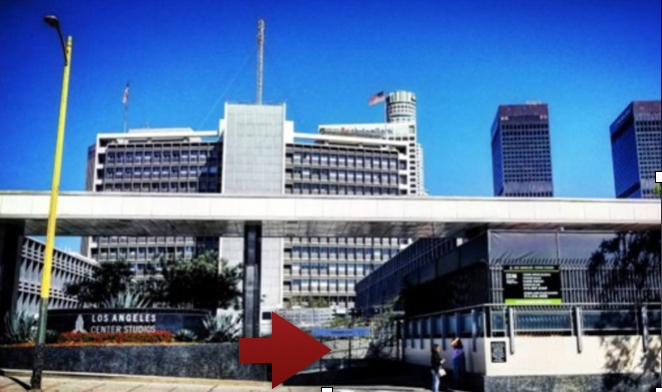 LOS ANGELE CENTER STUDIOS [DRIVEWAY ENTRANCE ABOVE FOR BOTH DRIVE ON & WALK INS]
PARKING/WALK ONS/TAXI/LYFT: Free parking available on site.
The Vortex Dome is located on the lot of Los Angeles Studios, a working production studio. In order to enter the studio your name will be on a guestlist when you check in with Security. Enter the MAIN GATE (where red arrow is pointing above) at Los Angeles Center Studios located at 450 S. Bixel. Tell the Security Guard you're there for MESMERICA. They will direct you where to park then proceed to MAIN LOBBY ELEVATOR and press (0). The Security Guard in the MAIN LOBBY will direct you to The Vortex Dome.
If you are walking in or taking an Uber/LYFT or Taxi, have them drop you off at the same address. Walk or drive down the incline driveway and there you will see the Security booth.
There is handicapped parking available and elevator access to the venue. Tell the Security Guard you require handicapped parking and they will assist you.