Description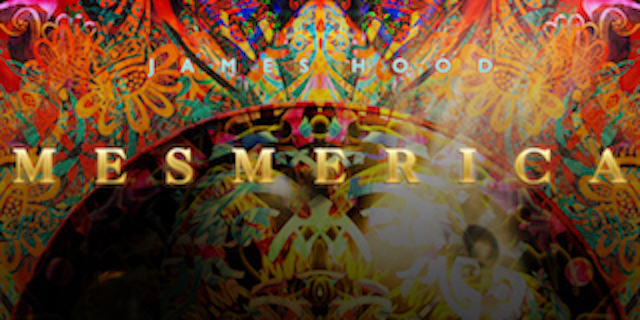 A mind-blowing 360 projection fulldome show in Oakland!
MESMERICA LIVE: A Visual Music Journey
"I want 'Mesmerica' to inspire you into taking a journey with me inside the mind, to engage your senses and feelings with a miraculous alchemy of sound and light!" -- James Hood
September 28th 7.30pm and 9.30pm performances SOLD OUT
Launch show featuring a guest appearance from James Hood
October 12th 7.30pm and 9.00pm Cinema Shows
Immersive 360 projection show

October 19th 7.30pm and 9.00pm Cinema Shows
Immersive 360 projection show
---


In these fast-paced and often challenging times music and art can provide us with a relief from stress, and provide us with a sense of peace, tranquility, and renewal.
Experience the magic of this 360 degree immersive art and music projection show in the Chabot Space & Science Center Planetarium.
Mesmerica is a visual music journey that brings the mesmerizing music of Grammy-nominated composer and percussionist, James Hood together with visually-hypnotic, 3D animated art curated from artists around the world, to create an immersive experience designed to transcend time, relax, soothe, and also stimulate your mind and senses...
Mesmerica has showcased in planetarium and fulldome festivals such as; The 2018 Full Dome Festival in Espinho, Portugal, the prestigious 2018 IPS: International Planetarium Society Conferece Fulldome Festival in Toulouse, France and was presented in two sold-out performances at the Fleet Science Center Planetarium in San Diego. We are so pleased to offer this special live performance in Oakland at the beautiful Chabot as part of our global tour!

About James Hood:
James Hood is renowned as a vital and versatile musical pioneer. His lengthy and varied musical resume includes playing drums in The Pretenders, an ongoing two-decades-plus run as mastermind of the visionary ambient/electronica act Moodswings, and an expansive array of production and soundtrack projects.
In 2014, James launched the album Ceremony, an exploration of a uniquely mesmeric melodic instrument -- the PanArt Hang. The "sonic incense" of this recording spoke to fans of ambient artists such as Brian Eno, Phillip Glass and those seeking a peaceful time-slowing soundtrack. Ceremony was a resounding success, introducing tens of thousands of listeners to a compelling sonic experience, and reaching #1 on World and New Age charts in US and Canada. James repeated that success once again with the release of Pure Ceremony in 2015.​
The story now continues with the global release of James third album, Mesmerica. This new two disc album finds James further deepening his sonic explorations, adding additional instrumentation and rhythmic textures to his now signature soundscapes.
The September 28th concert features James performing live on PanArt Hang for part of the show.
For more information visit www.jameshood.com
September 28th: SOLD OUT!
EARLY SHOW
Doors Open/Seating Begins: 7pm
Concert: 7:30-8:30pm
LATER SHOW
Doors Open/Seating Begins: 9:00pm
Concert: 9:30-10:30pm
October 12th, 19th:
EARLY SHOW
Doors Open/Seating Begins: 7pm
Concert: 7:30-8:30pm
LATER SHOW
Doors Open/Seating Begins: 8:15pm
Concert: 9:00-10:00pm


The Canasta Kitchen food truck will be on site starting at 6pm for your drinks and dining convenience.
Free parking is available on site. Suitable for all ages except children under 6 years old.

Make a day of your visit to the Chabot Space & Science Center!
ABOUT CHABOT
Chabot Space & Science Center is a non-profit institution and community resource located on 13 trail-laced acres in Redwood Regional Park in Oakland amid the largest stand of coastal redwoods in the East Bay. Chabot features a 241-seat full dome planetarium, interactive and hands-on exhibits, space artifacts, a giant screen theater, a Challenger Learning Center, and the only research-level telescopes regularly available to the public for weekly live viewing in the Western United States.
Chabot's mission is to inspire and educate learners of all ages about the Universe and Planet Earth.
The Chabot Space & Science Center is located in the beautiful Redwoods Regional Park of Oakland. For more information visit: https://chabotspace.org