Description
**ATTENTION** - ALL UPCOMING SHOWS POSTPONED UNTIL FURTHER NOTICE. IF YOU HAVE TICKETS PLEASE CONTACT CUSTOMER SUPPORT AT BOXOFFICE@JAMESHOOD.COM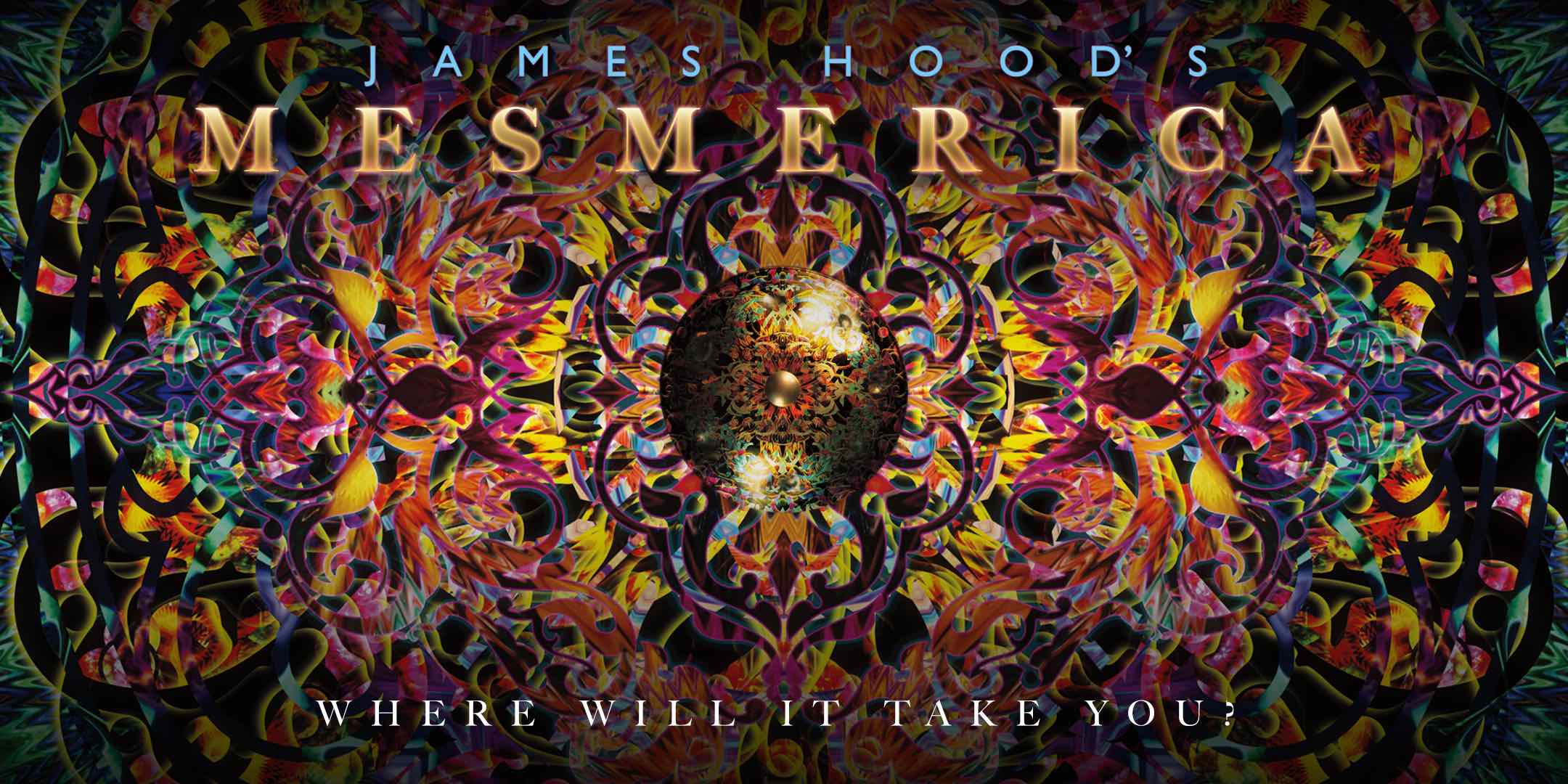 James Hood and Vortex Immersion Media Present:
MESMERICA 360: A Visual Music Journey
360 FULLDOME PROJECTIONS WITH 5.1 SOUNDTRACK
Mesmerica is a family-friendly, mind-expanding projection experience is designed to relieve stress, and is suitable for all ages 6 years and above. Come and leave your troubles at the door as we take you on a fantastic journey into awe-inspiring imaginary landscapes.
The Retzer Nature Center is located in Waukesha, within easy reach from Milwaukee and surrounding areas.
"I want 'Mesmerica' to inspire you into taking a journey with me inside the mind, to engage your senses and feelings with a miraculous alchemy of sound and light!" - James Hood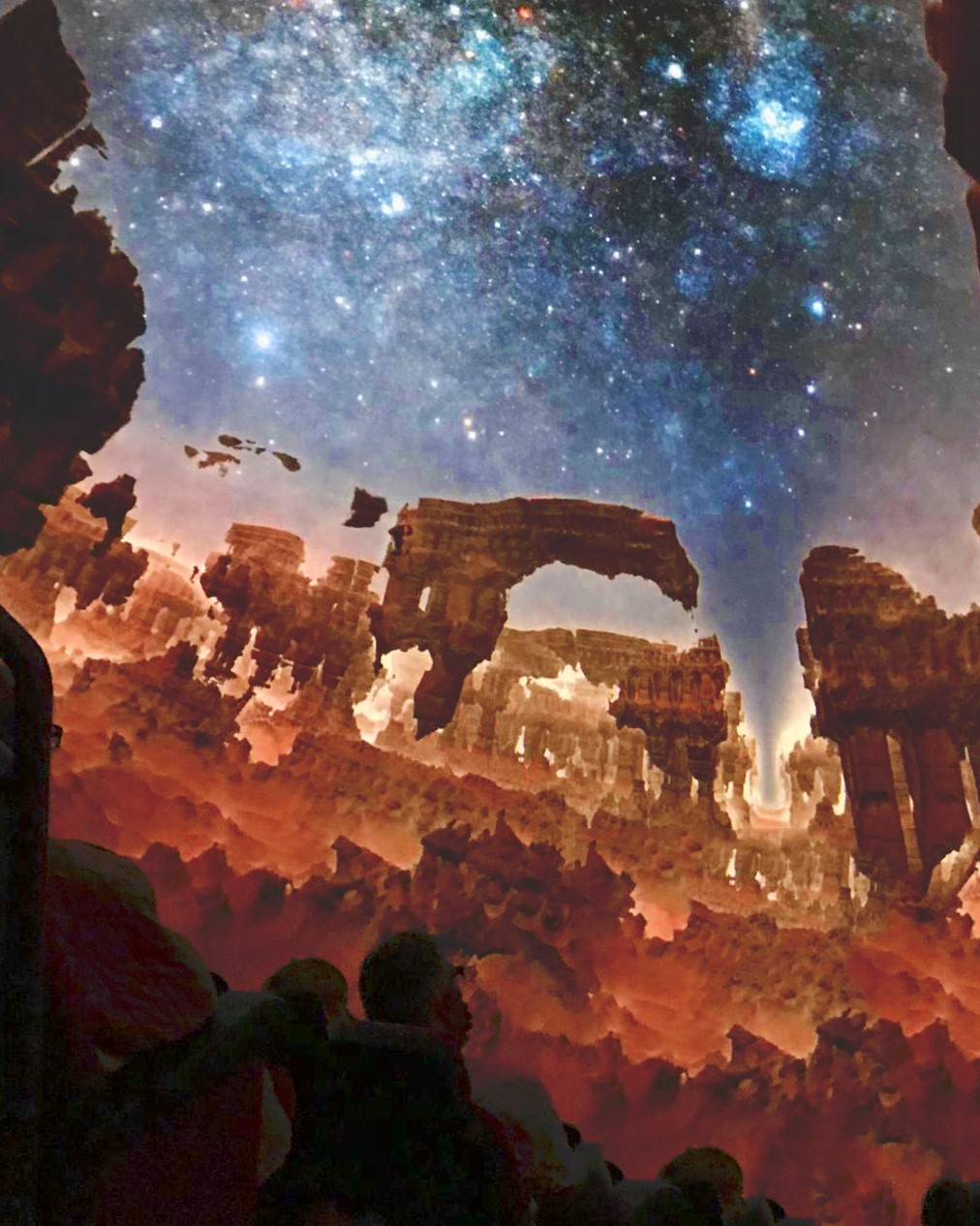 ---


PLEASE DIRECT ALL CUSTOMER SERVICE ENQUIRIES TO OUR MESMERICA BOX OFFICE TEAM WHO ARE STANDING BY. WE AIM TO RESPOND WITHIN 5 HOURS 10AM-10PM PST.
---
Mesmerica is a visual music journey that brings the mesmerizing music of Grammy-nominated composer and percussionist, James Hood together with visually-hypnotic, 3D animated art curated from artists around the world to create an immersive experience designed to transcend time, relax, soothe, and also stimulate your mind and senses...


** A limited number of seats are available each performance, so to avoid disappointment please book your Mesmerica tickets early, especially if booking groups.**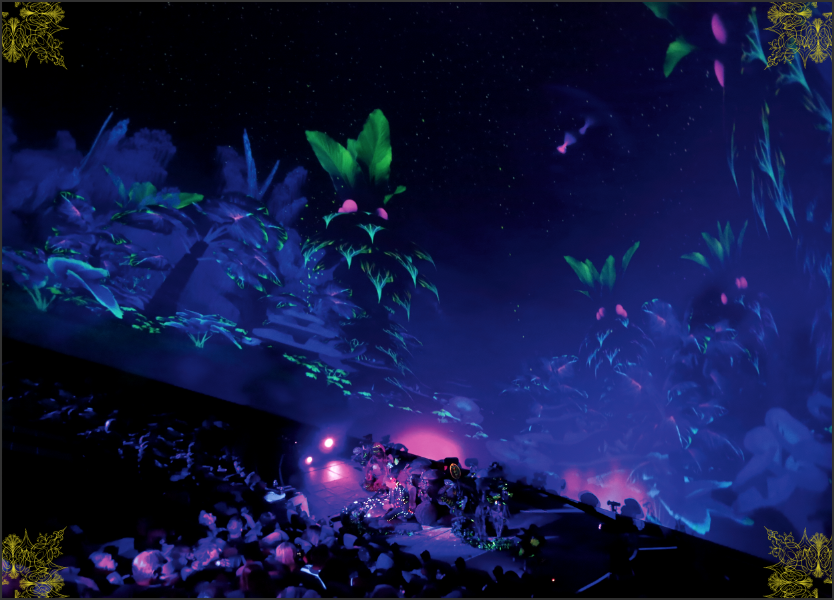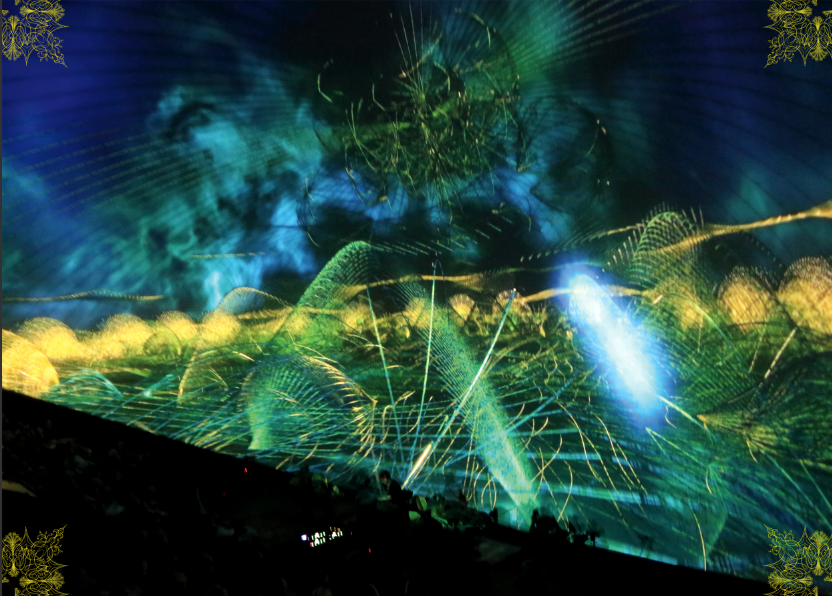 Previous visitors to Mesmerica 360:

"An amazing experience that I will never forget"

"Left me speechless...I've seen Mesmerica twice now [it] makes me feel full of love and life, optimism and relief. "

"Brought me to blissful tears..."

"The first time was life-changing! Seeing it again will be absolutely amazing!"
---



About James Hood



James Hood is renowned as a vital and versatile musical pioneer, especially with his work on the PanART hang, a uniquely mesmeric melodic instrument, and for his collaborations with international animation artists.
His lengthy and varied musical resumé includes playing drums in The Pretenders, an ongoing two-decades-plus run as mastermind of the visionary ambient/electronica act Moodswings, and an expansive array of production and soundtrack projects

---


DISCOUNT CODES:

**ADULTS BOOKING TICKETS WITH CHILDREN (AGED 6 AND ABOVE) CAN GET A 10% DISCOUNT ON MESMERICA TICKETS WITH CODE MESMERICAFAMILY AT CHECKOUT

**GROUPS OF 6 OR MORE: GET A 10% DISCOUNT WITH CODE MESMERICAGROUP AT CHECKOUT

**IF YOU HAVE SEEN MESMERICA BEFORE, GET 10% OFF YOUR ENTIRE BASKET WITH CODE MESMERICASOUL
---
SHOW TIMES CHECK IN & SEATING SCHEDULE:
60 minutes before showtimes - Doors Open for Check In

20 minutes Before Showtime - VIP Guests Early Access to venue

10 minutes Before Showtime - General Admission Seating in the Dome
* * *
The Mesmerica Show is 1 hour long
**PLEASE NOTE**
PLEASE PLAN TO ARRIVE ON TIME AS, DUE TO DARKNESS IN THE THEATER AND SAFETY CONCERNS, THERE WILL BE NO LATE SEATING AFTER THE SHOW STARTS.
NO FOOD OR DRINK IS ALLOWED INSIDE THE PLANETARIUM. PARKING INFORMATION AND DIRECTIONS CAN BE FOUND BELOW.


---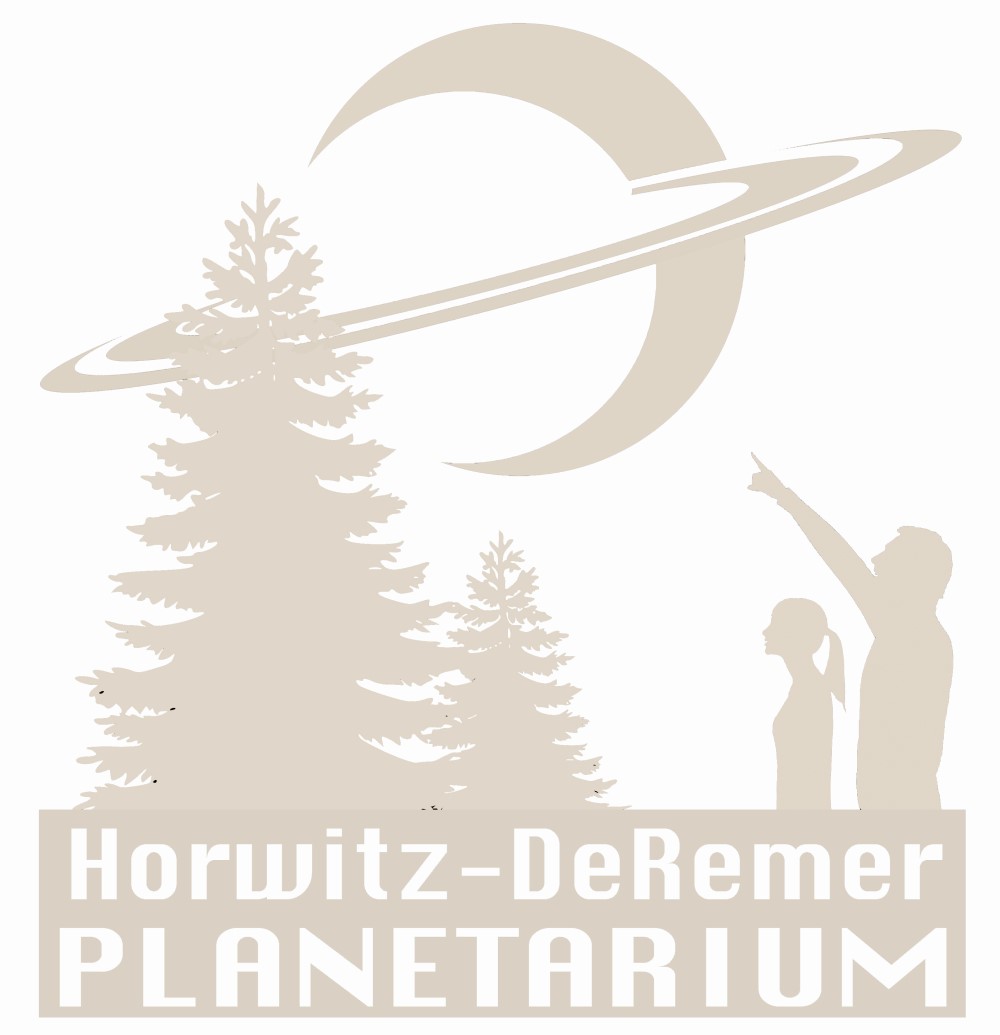 Make a day of your trip to the Horwitz-DeRemer Planetarium at Retzer Nature Center!
Located at the Retzer Nature Center, the state-of-the-art, 90-seat, Digistar-6 planetarium serves the Waukesha and further Milwaukee community as a local earth and space science resource. With the emphasis on family programming, the planetarium provides schools with shows daily and presents weekend astronomy shows to the public - fly through the rings of Saturn, land spacecraft on Mars and travel at light speed to distant galaxies, all without leaving your seat!
To find out what's showing at the Planetarium please visit their website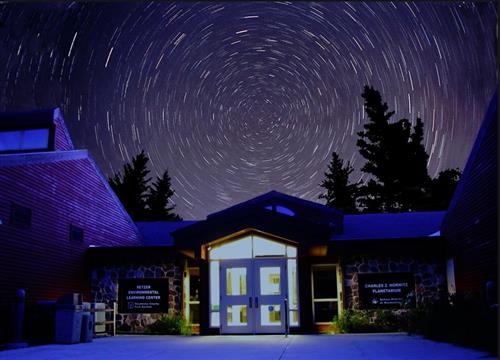 Throughout the year Retzer Nature Center also offers a number of Special Events and greets visitors with a colorful butterfly and rain garden, an oak opening demonstration area, as well as a variety of adventurous trails. Over 26,000 trees, shrubs, and flowers - many obtained from the Wisconsin Conservation Department - can be enjoyed all year long.
For more information about the Center and upcoming events click here
Opening Hours:

Nature Center Grounds: Sunrise - 10 pm

Visitor Center: 8 am - 4:30 pm
No concessions are available at the venue.
Parking & Directions
Free parking is available on site. Retzer Nature Center is easily accessible from Waukesha and Milwaukee.
Note: The planetarium is not downtown Waukesha, nor downtown Genesee Depot.

The Planetarium is located at the end of Madison St (heading west) as you leave Waukesha at intersection of County Highway DT/Madison St.
When entering the address in your smart phone or GPS for directions, if it does not show the destination near the intersection of Highway DT and Madison St., try one of the methods below:
GPS Tips

Program for the intersection of County Highway DT/Madison St. or Highway 18/Highway DT

Our coordinates are 43.018014, -88.309640

On your device, locate the Retzer Nature Center

Turn-by-turn directions:

Take I-94 to Hwy G (Waukesha/Pewaukee exit)

Head south on Meadowbrook Rd - 1.9 miles

Turn right (West) onto Hwy 18 - 1.2 miles

Turn left (South) onto Hwy DT

Follow the signs to the Retzer Nature Center.