Description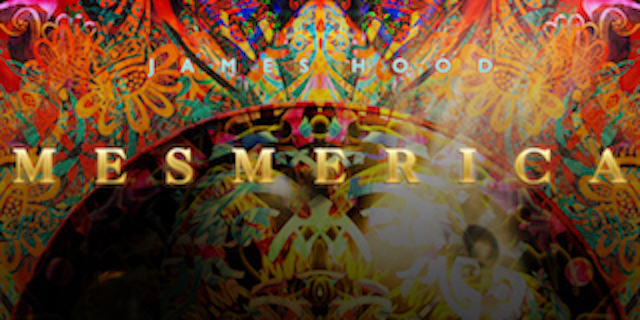 A mind-expanding 360 projection fulldome show in Salt Lake City!
James Hood Presents:
MESMERICA 360: A Visual Music Journey
360 FULLDOME PROJECTIONS WITH 7.1 SOUNDTRACK
"I want 'Mesmerica' to inspire you into taking a journey with me inside the mind, to engage your senses and feelings with a miraculous alchemy of sound and light!" -- James Hood
---
PLEASE DIRECT ALL CUSTOMER SERVICE ENQUIRIES TO OUR BOX OFFICE TEAM WHO ARE STANDING BY. WE AIM TO RESPOND WITHIN 5 HOURS 10AM-10PM PST.
In these fast-paced and often challenging times music and art can provide us with a relief from stress, and provide us with a sense of peace, tranquility, and renewal.
Experience the magic of this 360 degree immersive art and music cinema experience at the Hansen Dome Theater at the Clark Planetarium.
Mesmerica is a visual music journey that brings the mesmerizing music of Grammy-nominated composer and percussionist, James Hood together with visually-hypnotic, 3D animated art curated from artists around the world to create an immersive experience designed to transcend time, relax, soothe, and also stimulate your mind and senses...
We're so pleased to bring Mesmerica 360 to Salt Lake for a series of special cinema showings.

About James Hood:
James Hood is renowned as a vital and versatile musical pioneer. His lengthy and varied musical resume includes playing drums in The Pretenders, an ongoing two-decades-plus run as mastermind of the visionary ambient/electronica act Moodswings, and an expansive array of production and soundtrack projects.
In 2014, James launched the album Ceremony, an exploration of a uniquely mesmeric melodic instrument -- the PanArt Hang. The "sonic incense" of this recording spoke to fans of ambient artists such as Brian Eno, Phillip Glass and those seeking a peaceful time-slowing soundtrack. Ceremony was a resounding success, introducing tens of thousands of listeners to a compelling sonic experience, and reaching #1 on World and New Age charts in US and Canada. James repeated that success once again with the release of Pure Ceremony in 2015.​
The story now continues with the global release of James third album, Mesmerica. This new two disc album finds James further deepening his sonic explorations, adding additional instrumentation and rhythmic textures to his now signature soundscapes.
For more information visit www.jameshood.com
First Show - 5:45pm
Doors Open at Venue: 5:00pm
Doors Open to Dome Theater for VIP Pre-Seating: 5:15-5:30pm
General Admission Seating in Dome Theater: 5:30pm
Show Begins Promptly: 5:45pm


Second Show - 7:15pm
Doors Open at Venue: 5:30pm
Doors Open to Dome Theater for VIP Pre-Seating: 6:45-7:00pm
General Admission Seating in Dome Theater: 7:00pm
Show Begins Promptly: 7:15pm
Later Shows - 8:45pm
Doors Open at Venue: 7:30pm
Doors Open to Dome Theater for VIP Pre-Seating: 8:15-8:30pm
General Admission Seating in Dome Theater: 8:30-8:45pm
Show Begins Promptly: 8:45pm
MESMERICA RUNS 1 HOUR


**PLEASE NOTE**:
PLEASE PLAN TO ARRIVE ON TIME AS, DUE TO DARKNESS IN THE HANSEN DOME THEATER AND SAFETY CONCERNS, THERE WILL BE NO LATE SEATING AFTER THE SHOW STARTS.
ALSO, PLEASE BRING YOUR EVENTBRITE TICKETS TO THE MESMERICA CHECK-IN TABLE IN THE LOBBY BEFORE PROCEEDING UP TO THE DOME THEATER.
A concesson stand will be open for light snacks and drinks however, food or drinks are NOT allowed in the planetarium.
Parking is available on site -- please see information at bottom of page.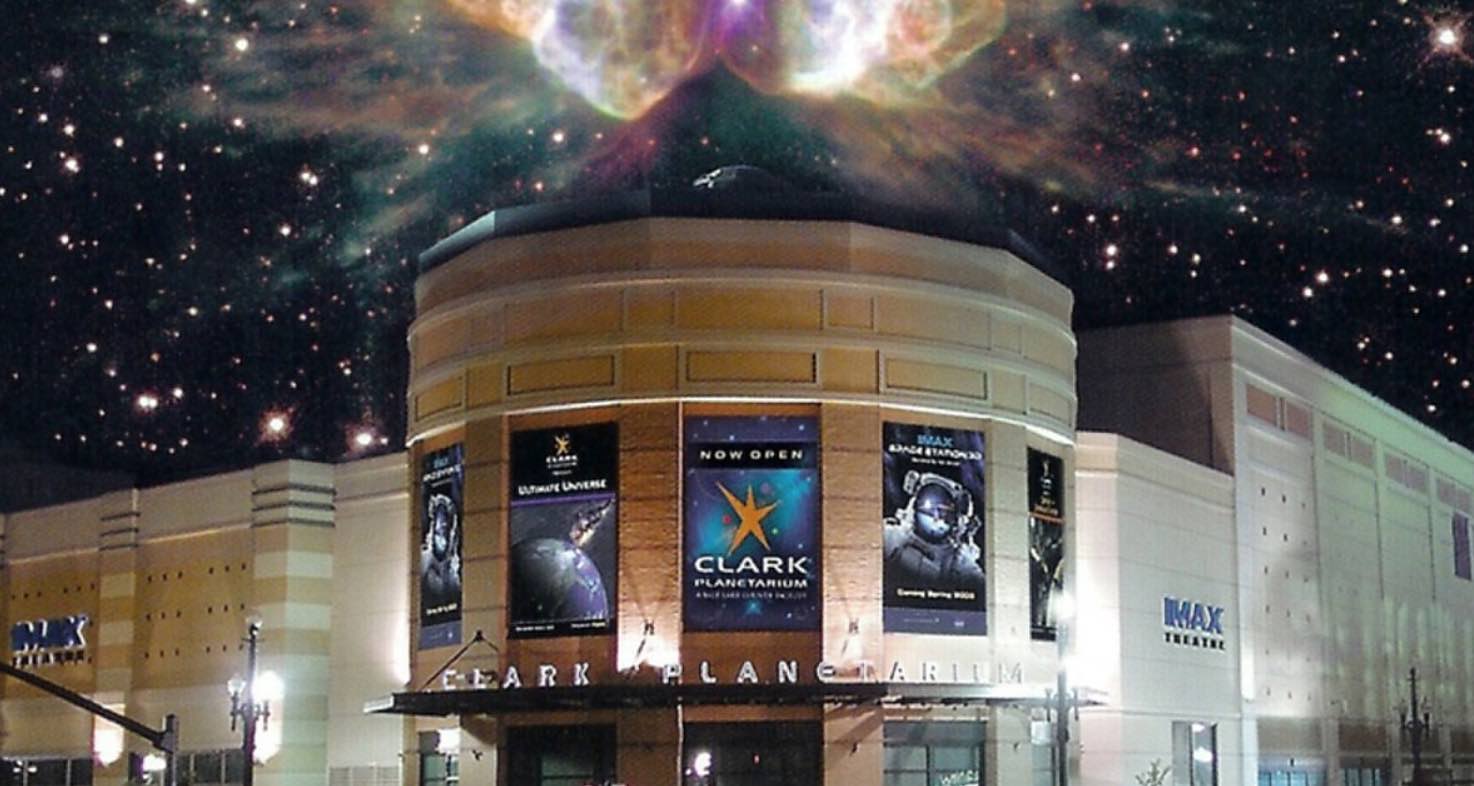 Make a day of your visit to Clark Planetarium and the Hansen Dome Theater!
The Clark Planetarium
For more than 50 years, Clark Planetarium has been Salt Lake's go-to destination for visitors of all ages who want to discover and learn about space and science. We engage audiences inside our walls and across the State of Utah in the creative process that is science through educational outreach, hands-on exhibits, on-site programming and our IMAX and Hansen Dome theater.
Mission
Clark Planetarium's mission is to create and present enlightening experiences that inspire wonder in learning about space and science and to promote greater public awareness of the science in our daily lives.
For more information visit www.sico.org
Parking at The Gateway
Convenient underground parking is available at The Gateway. The South parking garage features two direct entrances to Clark Planetarium on levels -1 and 0. The first hour is no charge, and from one to two hours is $1.00. Over two hours, additional rates apply. This is accurate as of July, 2017 and subject to change without notice.
Clark Planetarium will validate parking for our patrons: 3 hours for $1.00. Additional parking fees apply after the first 3 hours. Validations from the other Gateway merchants may reduce potential parking fees. Please pay for parking as you leave the parking lot.
There is free and metered parking available on the street, as well as other public pay lots conveniently located nearby.
UTA TRAX and Bus Service
Take TRAX to the Planetarium Stop, which is located right outside our front door. Several UTA bus routes pass by the Planetarium as well.
Please see UTA transit schedules for more details.