Description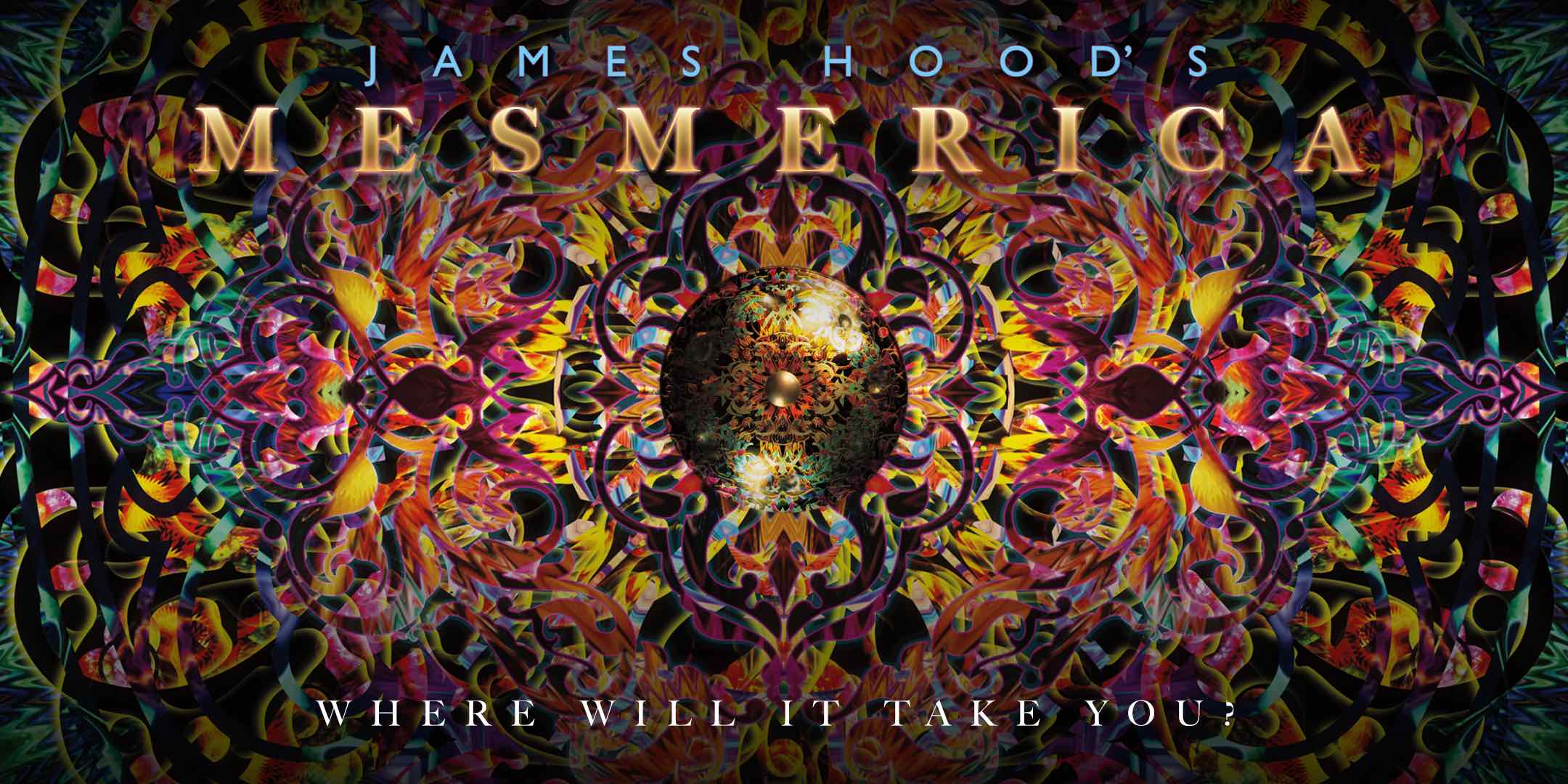 A mind-expanding 360 projection fulldome show in San Diego!
James Hood and Vortex Immersion Media Presents:
MESMERICA 360: A Visual Music Journey
360 FULLDOME PROJECTIONS WITH 7.1 SOUNDTRACK
"I want 'Mesmerica' to inspire you into taking a journey with me inside the mind, to engage your senses and feelings with a miraculous alchemy of sound and light!" -- James Hood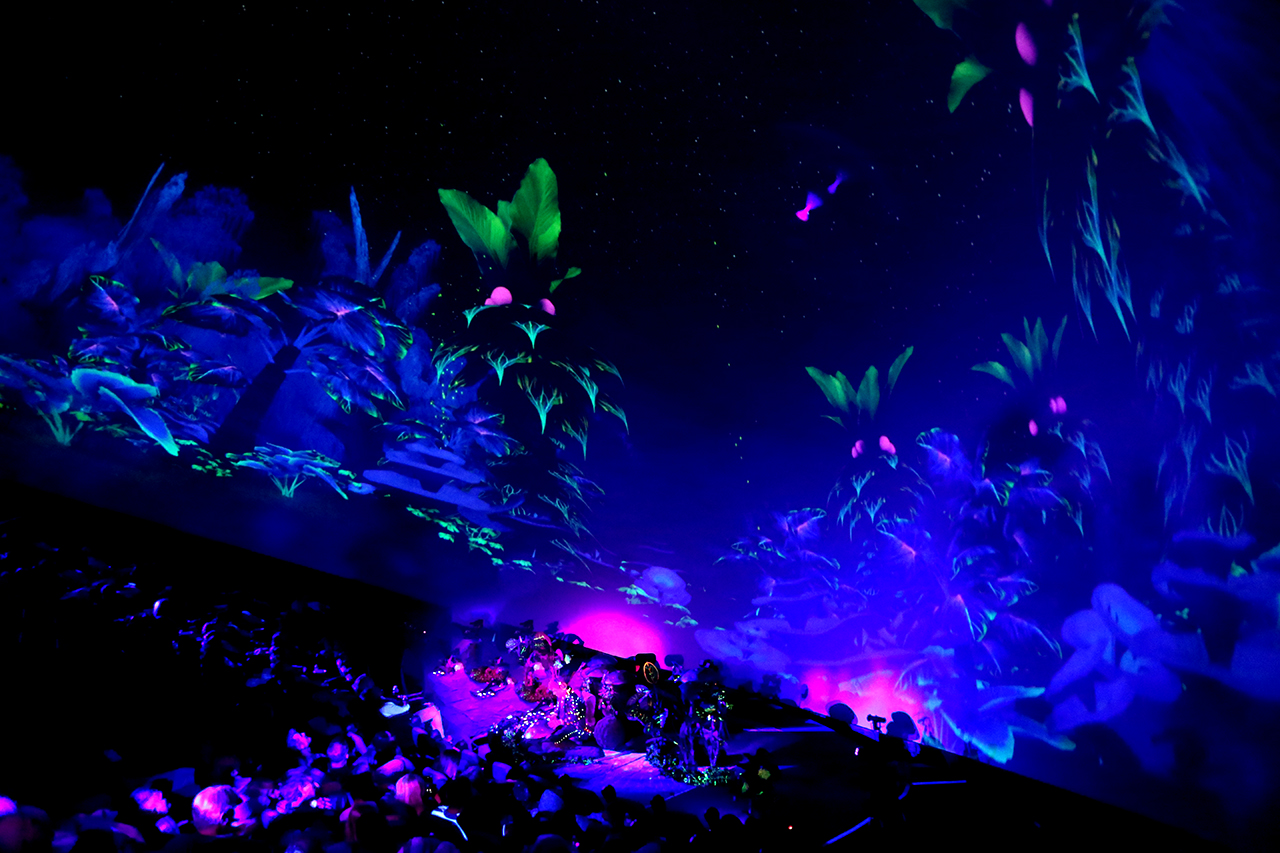 FAMILIES CAN GET A DISCOUNT OF 10% USING THE CODE MESMERICAFAMILY AT CHECKOUT (applicable only to adults accompanied by children)

IF YOU'VE SEEN MESMERICA BEFORE YOU CAN GET A DISCOUNT OF 10% ON YOUR ENTIRE BASKET USING THE CODE MESMERICASOUL AT CHECKOUT
GROUPS OF 6 OR MORE GET 10% OFF WITH CODE MESMERICAGROUP AT CHECKOUT
PLEASE DIRECT ALL CUSTOMER SERVICE ENQUIRIES TO OUR BOX OFFICE TEAM WHO ARE STANDING BY. WE AIM TO RESPOND WITHIN 5 HOURS 10AM-10PM PST.
---


In these fast-paced and often challenging times music and art can provide us with a relief from stress, and provide us with a sense of peace, tranquility, and renewal.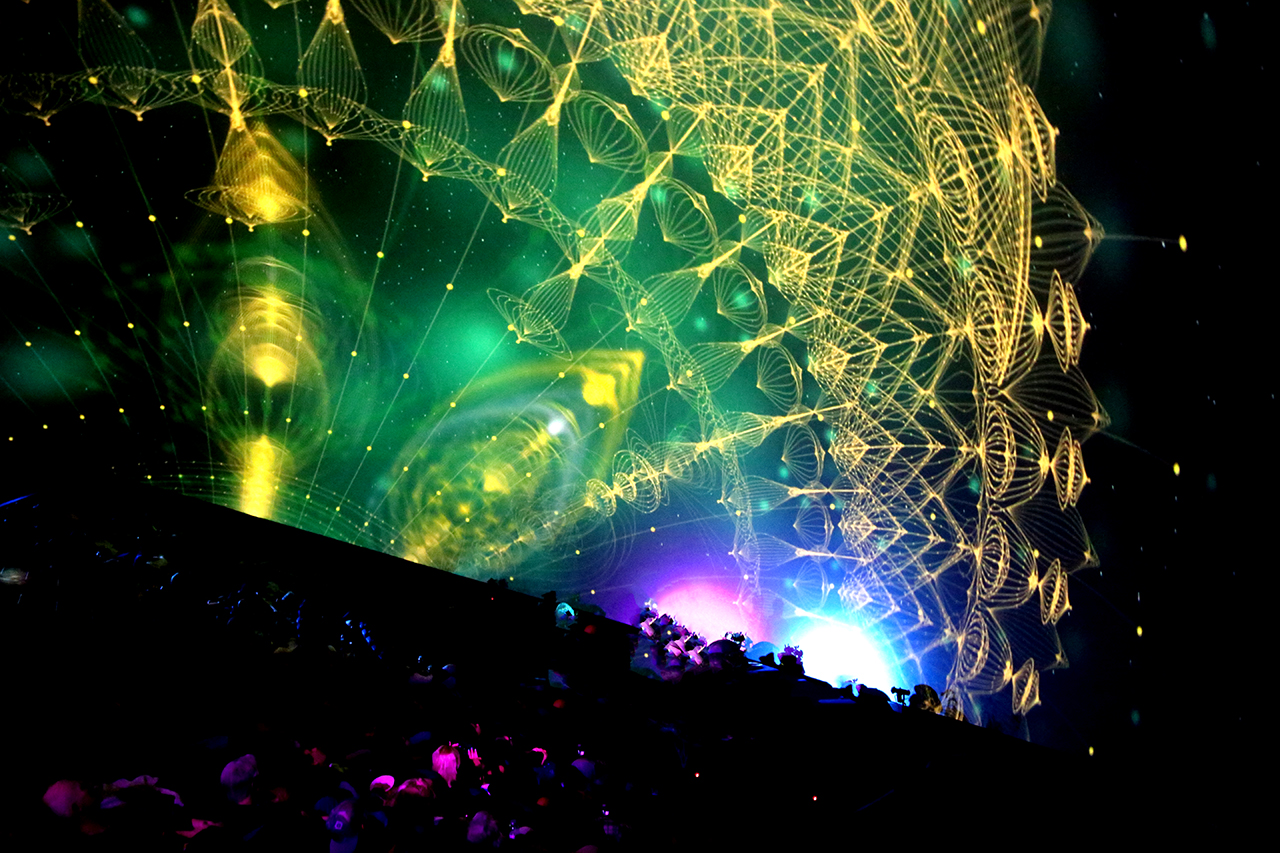 Experience the magic of this 360 degree immersive art and music cinema experience in the Fleet Science Center Planetarium located at beautiful Balboa Park.
Mesmerica is a visual music journey that brings the mesmerizing music of Grammy-nominated composer and percussionist, James Hood together with visually-hypnotic, 3D animated art curated from artists around the world to create an immersive experience designed to transcend time, relax, soothe, and also stimulate your mind and senses...
Mesmerica premiered at the Fleet Planetarium in San Diego, California in June 2018 and has since gone on to become one of the most successful music fulldome show in history, selling out over 200 shows in California alone, and playing simultaneously in 14 cities across the US and Canada.

About James Hood:
James Hood is renowned as a vital and versatile musical pioneer. His lengthy and varied musical resume includes playing drums in The Pretenders, an ongoing two-decades-plus run as mastermind of the visionary ambient/electronica act Moodswings, and an expansive array of production and soundtrack projects.
In 2014, James launched the album Ceremony, an exploration of a uniquely mesmeric melodic instrument -- the PanArt Hang. The "sonic incense" of this recording spoke to fans of ambient artists such as Brian Eno, Phillip Glass and those seeking a peaceful time-slowing soundtrack. Ceremony was a resounding success, introducing tens of thousands of listeners to a compelling sonic experience, and reaching #1 on World and New Age charts in US and Canada. James repeated that success once again with the release of Pure Ceremony in 2015.​
The story now continues with the global release of James third album, Mesmerica. This new two disc album finds James further deepening his sonic explorations, adding additional instrumentation and rhythmic textures to his now signature soundscapes.
For more information visit www.jameshood.com
---
First Show
Doors Open for Seating: 7:00pm
VIP Early Access Seating 7-7:15pm
General Admission Seating 7:15-7:30pm
Show Begins Promptly: 7:30pm


Second Show
VIP Early Access Seating 8:40-8:50pm
General Admission Seating 8:50-9:00pm
Show Begins Promptly: 9:00pm
Satruday Shows:
VIP Early Access Seating 15 minutes prior to each showtime:
7:15-8:15pm
8:45-9:45pm
10-11pm
The show lasts for 1 hour


**PLEASE NOTE**:
PLEASE PLAN TO ARRIVE ON TIME AS, DUE TO DARKNESS IN THE PLANETARIUM THEATER AND SAFETY CONCERNS, THERE WILL BE NO LATE SEATING AFTER THE SHOW STARTS.
A concesson stand and bar will be open in the planetarium lobby for light snacks and drinks. Free parking is available on site. Please enter the planetarium on the fountain side of the building, opposite the side of the parking lot.
---
**SPECIAL SUMMER FUN OFFER!**
Starting in June -- on Friday nights the Fleet Science Center will be staying open until 10pm. MESMERICA ticket buyers are being offered a 20% Discount on their entrance fee so that you can visit the Science Center before the early show or the late show or after the early show until 10pm closing. Mention "MESMERICA" at the entrance gate.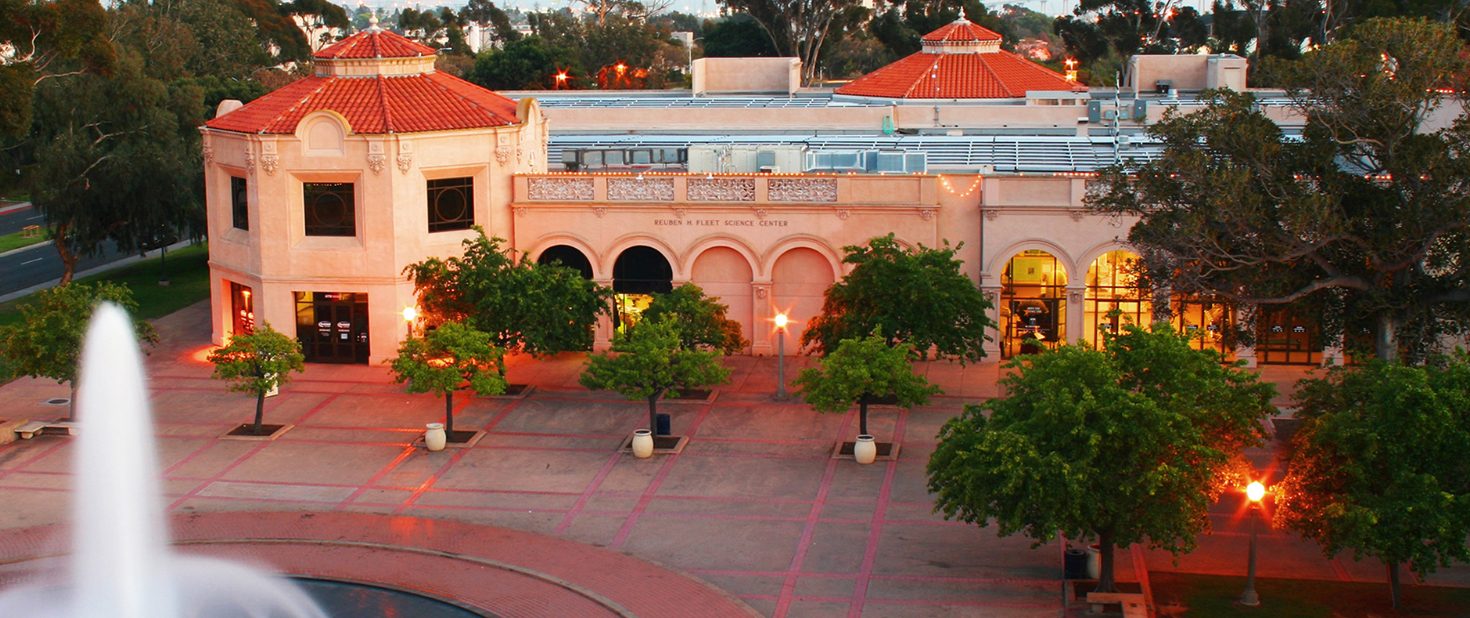 Make a day of your visit to Balboa Park and The Fleet!
The Fleet Science Center is open 365 days a year! Come and explore our interactive exhibit galleries, enjoy our traveling exhibitions, discover Kid City (especially for kids five and under) and create and invent in Studio X. Shop in the North Star Science Store or grab a bite to eat at Craveology. Immerse yourself in spectacular imagery and surround sound in the only Giant Dome Theater in Southern California. Get your hands on science at the Fleet! for more information visit www.rhfleet.org.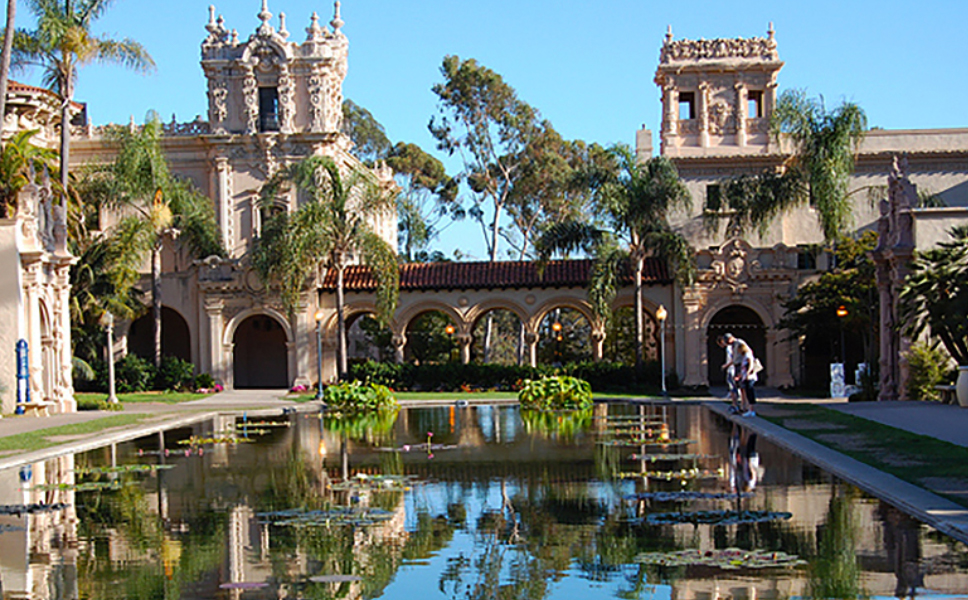 The Fleet Science Center is located in Balboa Park www.balboapark.org Balboa Park is where culture and nature meet. Lush grounds, from gardens to forests, fountains to playgrounds, and sweeping architecture from Spanish Colonial Revival to mid-century Modern span the heart of the Park. More than 17 museums filled with everything from dinosaurs to space travel, science to the study of humankind, photographs to old masters, and automobiles to orchids. Plays, musicals, orchestras, ballet, heritage dancing, song, and the World Famous San Diego Zoo, round out a vast array of things to see and do. For more information visit www.balboapark.org.