Description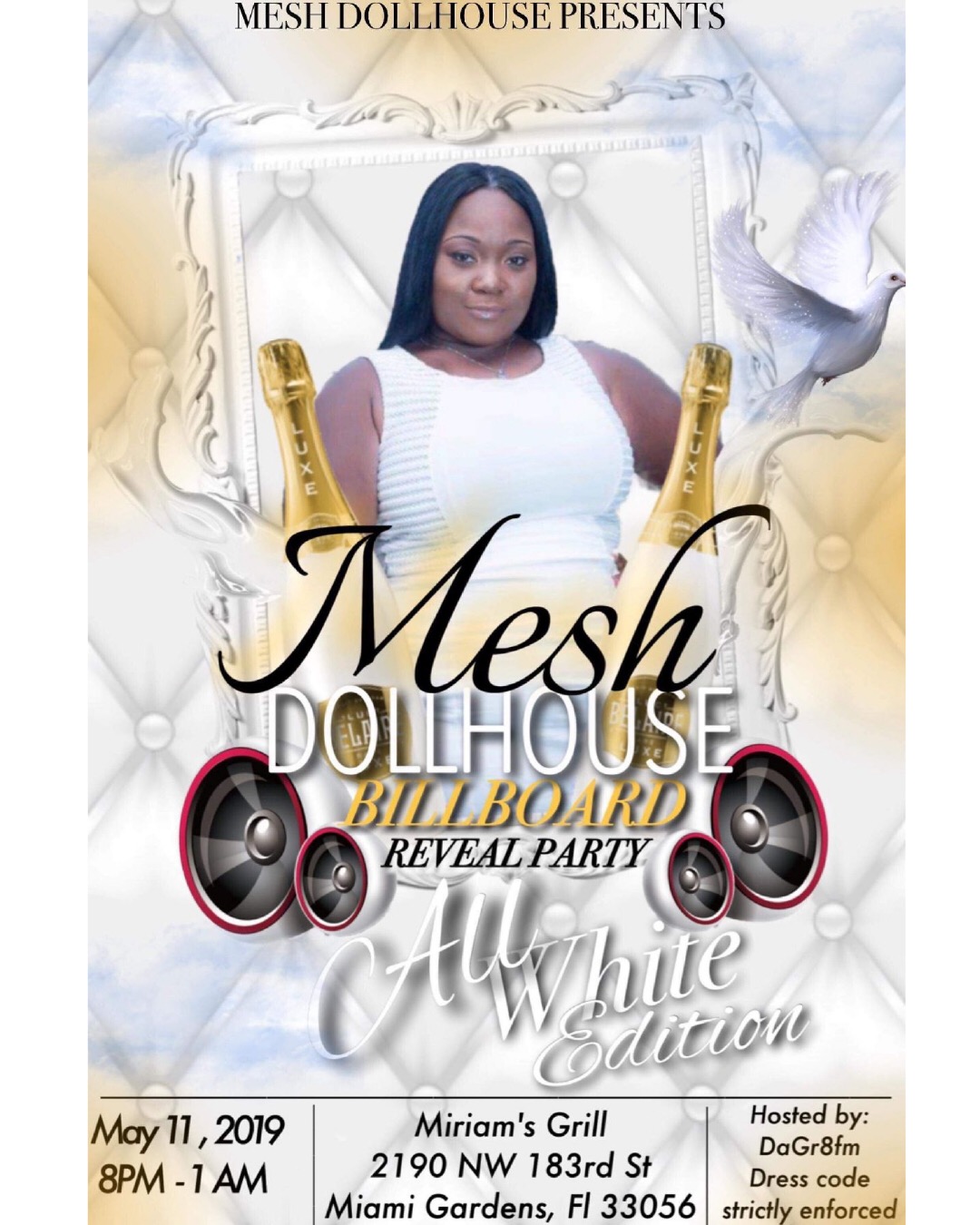 Mesh Dollhouse would like to officially invite you to our Billboard Reveal Party and 2 Anniversary celebration!
Brought to you by the CEO of Mesh Dollhouse, Tameshia Sexton; also known as Mesh Monroe!
This special event will welcome women and men from all over to experience an night of celebration, socializing, and fun!
Start your summer off right in Miami, FL and experience a night of good vibes and meet the "Mesh Dolls" in person! There will be Red Carpet Interviews by DaGr8fm Radio, Drinks, Food Vendors, Music, Prize Giveaways, and more!
There will be security on site! ID and ticket required at the door. This is a ALL WHITE affair, please dress to impress. Dress code strictly enforced.