MESA 2017 * Charity Dinner-Gala
Actions and Detail Panel
MESA 2017 * Charity Dinner-Gala
Fri, May 26, 2017, 7:00 PM – Sat, May 27, 2017, 12:00 AM EDT
Description
FIGHTING FOR BETTER EDUCATION AND TO STOP THE SHORTAGE OF MEDICAL DOCTORS IN THE US AND ABROAD
Per researches, the shortage of Medical Doctors in the US if no actions are taken, will worsen by 2020.WOMA FOUNDATION, a Division of WOMA CORP "World Organization for Medical Aid, Corp" is dedicated to lead this fight.MESA 2017, a Charity Dinner-Gala is our marquee event, which shall host 1000 attendees. This year's event shall be greater with Mayor Muriel Bowser as the Keynote Speaker.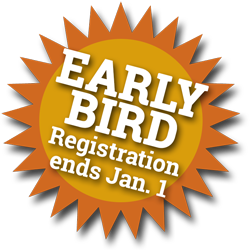 HIGHLIGHTS: Music, Ballet, Fashion Show, comedy, Three meal course Dinner, Silent auctions, Free plane tickets., Winners of 2017 scholarships awards, under the Chairmanship of the Honorable Muriel Bowser, Mayor of Washington, DC.
REFUND POLICY:
1. Refunds shall be processed in case by case basis.
2. Generally, refunds requested within 30 days are processed immediately.
Footnotes:
1.Donations & Sponsorships are all Tax Deductible.
2.The even shall be advertised on our Websites, Social Media and in the Washington Post.
3.The Event's open to the public
Date and Time : Fri, May 26, 2017, 7:00 PM – Sat, May 27, 2017, 12:00 AM EDT
Location: The Ritz-Carlton, Washington, D.C.1150 22nd Street Northwest
Washington, DC 20037
Date and Time
Location
The Ritz-Carlton, Washington, D.C.
1150 22nd Street Northwest
Washington, DC 20037