| | |
| --- | --- |
| Merseyside Social Media Masterclass | |
Event Details
Think you know social media?
With the vast amount of marketing space available to businesses today, it is critical to adopt the correct strategy for your business. Whether it be LinkedIn, Facebook, Twitter, Google (or any initiative), it is key to maximise YOUR TIMEand make the most out of YOUR MONEY!
Luke will provide you with strategies to boost your online presence and sales from your team and show you how to formulate powerful sales funnels within your business.
What You'll Learn At The Seminar
- The power of social marketing for your business.
- How to create your own marketing space.
- How to leverage your teams time, to maximise efficiency and profits.
- How to generate significant profits instantly.
- How to connect platforms together to create a cohesive system.
- How to build a Lead Machine and keep the lead funnel full.
- Train your team to become a marketing force.
Luke will be speaking on the following topics:
Facebook: Learn how to capture an engaging audience.
LinkedIn: Enhancing your profile to effectively attract leads.
Google: Understanding how your business results.
Video Marketing: Unleash hidden profits from your existing customers.
Understanding Your Network: Gain direction by understanding the now and the future STRATEGY FOR YOUR BUSINESS….!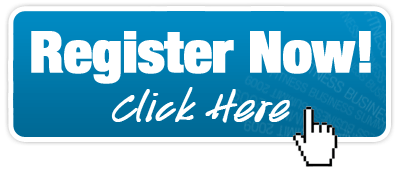 When & Where

Ziferblat
St Paul's Square
4 St Paul's Square
Liverpool L3 Liverpool
United Kingdom


Organizer
Let me explain who I am with a number of questions...

➧ Are you a business owner that believes they are not getting enough out of their team?
➧ Are you a business owner that wants to make more money? 
➧ Are you a business owner that wants to spend more time with their family and doing things they love rather than working 40-80 hour                weeks?
➧ OR Are you a business owner that wants to achieve all of the above?

The possibility of achieving the above is often seen as not possible - well fortunately here at Action Coach we know how to make this possible.

The Action Coach family has been working tirelessly to develop systems to help structure a business in a way that our clients achieve better teams, more money, and more spare time to use as you so wish.  

The best way to describe our organisation is 'Kaizen' (Constant Improvement) as we have been improving our systems and processes for nearly 25 years - this is based on a number of things.

1. The action coach family have collectively read 10,000 books - the learning from which have all be utilised within the Action Coach system to improve our processes for our customers business.

2. Action Coach constantly collaborates with the Top Business owners and Top Business consultants on the planet - Outside of Action Coach organisation we are constantly looking for ways to constantly improve our process and systems.

3. Action Coach has literally worked with Millions of Business owners across the globe in all sectors and business sizes - the knowledge and learning of this is constantly being documented and added to our repertoire of tools to develop our clients businesses. 

4. All Action Coaches are trained and certified with professional qualifications before they can practice - also as an Action Coach constant personal development is a key factor to ensure we are current in our practices.

5. Action Coaches are trained and specialise in Coaching which is a combination of mindset adjustments, accountability, education and support for our clients whilst on the coaching programmes. 

Luke Kay is a certified Action Coach providing services to small and medium sized businesses.  

As your Action Coach, Luke will help you deliver the results you desire using the systems and methodologies mentioned above that have been tested and perfected over hundreds of thousands of businesses worldwide for two decades.

Luke will hold you accountable for your results and just like a sports coach, push you to perform at optimal levels.

Additional to the proven Action Coach tools and systems Luke will transform your confidence and mindset to ensure you are in a position mentally to win!
Merseyside Social Media Masterclass