Description


Please join us for an evening of wine tasting, craft cocktails and a culinary adventure hosted by Iron Chef Cat Cora at the historic Greystone Mansion on Saturday, October 13. All proceeds benefit Beverly Vista School.
TICKETS: $195/person | Reserved table for 10: $1,700 | $175 to Sponsor a Teacher
DRESS CODE: Cocktail Attire With a Touch of Merlot


Dinner by the Bite
You will be taken on a culinary adventure by Iron Chef Cat Cora along with renowned Santa Ynez Chef Giorgio Curti and Chef Conrad Gonazales of Vallefresh. Your farm-to-table experience will make your mouth water.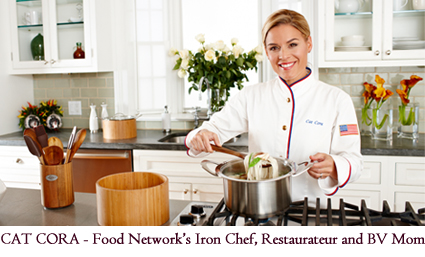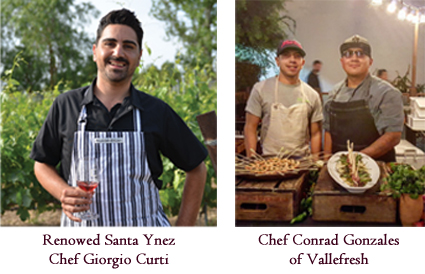 Wine Tasting
Experience a breadth of flavors from three California coast wineries: Spear, Kings Carey and Grimm's Bluff.


Funds Will Support New Beverly Vista Programs:
Sports – coaches & equipment for a new co-ed intramural sports program which includes basketball, volleyball & flag-footbal.

Shade – a new shade structure on the main playground to protect students and staff from the heat & UV rays.

Science & Engineering – transform one of the underutilized science labs into a Product Design Lab where students will have access to power tools and other supplies to make the product ideas a reality. This will include an after school Product Design Club led by a trained facilitator.


SPONSOR A TEACHER TO SIT WITH THEM
Purchase a ticket for a teacher or staff member to attend and you'll be seated with them for dinner! Just select "Sponsor a Teacher" and we'll ask you for the teacher's name during checkout. The Merlot at the Mansion team will ask that teacher if they're available to attend. If they're not available, the ticket purchase will be refunded.


RESERVE A TABLE FOR 10 TO GUARANTEE YOUR SEATING ASSIGNMENT
Purchase a whole table for 10 guests for $1,700 and you'll be guaranteed to sit together. Without a reserved table, we cannot guarantee who you'll be seated next to. Plus, you'll save money since the price per seat drops to $170.


CAN'T COME? PLEASE DONATE
For those of you who can't come, please donate. Just click "Tickets", then "Donate" at checkout. 100% of your donation will directly fund new Beverly Vista programs.


WANT TO WRITE A CHECK OR HAVE QUESTIONS?
Please contact Kim Hartley at KimHartley@att.net to coordinate sending a tax-deductible check to Beverly Vista PTA to support sports, shade & science programs at Beverly Vista.


LIVE AUCTION
While you dine, get ready to bid on exclusive live auction items including a private flight for 2 to Santa Barbara, wine & dining experiences and sports packages.


TAX DEDUCTIBLE
100% of the net proceeds from your ticket are tax-deductible.


BROUGHT TO YOU BY BV PTA & BULLDOG BENEFACTORS
You may remember the amazing Farm to Table dinner in 2016 which was organized by a group of ambitous Beverly Vista parents dubbed the Bulldog Benefactors. The BV PTA has partnered with this group to bring you another mouth watering experience to benefit the students at Beverly Vista School. Thanks for the organzing committee: Amie Sherry, Bahare Yektafar, Ike & Lara Zekaria, Jennifer Cohen, Kim Hartley, Leslie Lazner, Lori Goldsmith, Nathan Kruger and Romi Azevedo.

THANKS TO SPONSORS COMPASS REAL ESTATE & BEVERLY HILLS ESCROW