REGISTER BY NOVEMBER 8, 2019
About this Event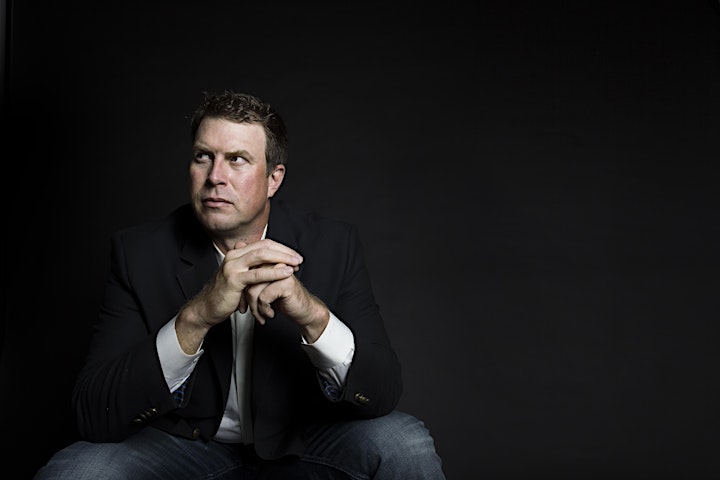 Meridian Health Services is hosting the Meridian Community Health Speaker Series—Community, Commitment, Collaboration—featuring former NFL player, Ryan Leaf in an effort to bring awareness to people in recovery from drug addiction.
Ryan Leaf, selected as the second overall pick in the 1998 NFL draft after Peyton Manning, will be speaking at the Ball State Alumni Center on Thursday, November 14, 2019 from 10am-12pm. Following Leaf's talk, there will be a panel discussion comprised of community leaders to discuss substance use and recovery from a local perspective.
This is a free event hosted by Meridian Health Services and Meridian's Addiction and Recovery Center.
Chosen as a quarterback for the San Diego Chargers, Leaf did not live up to the projected hype of his career. His failing professional football career, coupled with his inability to live life on life's terms, led to drug addiction and landed him in a prison cell – both physically and emotionally. Ryan has since become a symbol of peace and inspiration for those who struggle with substance use and mental illness.
A discussion panel comprised of community leaders and officials will follow Leaf's presentation to engage the audience discussing issues related to drug addiction, recovery, and ideas for local solutions.
Event Agenda
10:00 am - Meridian Speaker Series featuring Ryan Leaf
11:00am - Discussion Panel with Community Leaders
12:00pm - Complimentary Lunch Provided by Meridian Health Services
Panelists
Moderator
Juli Metzger Department of Journalism, Ball State University
Panelists
Ryan Leaf, Former NFL Quarterback
Lisa Suttle, RN-BC,MS, Regional Vice President Clinical Services, Meridian Health Services
Tim Lanane, Indiana State Senator
Kristina Box, MD Health Commissioner, State of Indiana
Zach Craig, Deputy Prosecutor, Delaware County
Mayor Elect, City of Muncie
Rhea Graham, Success Patient & Peer Recovery Specialist, Meridian Health Services
Brent Damer, DO, Orthopedic Surgeon, Central Indiana Orthopedics
Sponsored by: