About this Event
Join us for a panel discussion about the intersections of health care, tech, and rehabilitation with Danyel Surrency Jones, CEO of Powerhandz, Erin Patton, Founder of AMPlifi Sports Group, Veena Somareddy, CTO of Neuro Rehab VR, and moderator Paul Nichols, the Executive Director at the UTD Institute for Innovation and Entrepreneurship. This event will be held at the C1 Innovation Lab on November15, 2:00 – 3:30 p.m. The speakers will share their perspectives on the value of using innovation, new ideas, AR/VR, tech, wearables, collaboration, partnerships, and more, to help drive change in the health care and rehabilitation industries. Please bring a valid photo ID.
Parking​
Valet is available to guests in front of the building for a minimal charge.
West End Garage located on this map is $6.00 and the entrance is on Munger Ave (use the right side as you enter the garage). ​
There are other parking options in the area that are $6.00 also. ​
Speakers
Danyel Surrency Jones, POWERHANDZ
CEO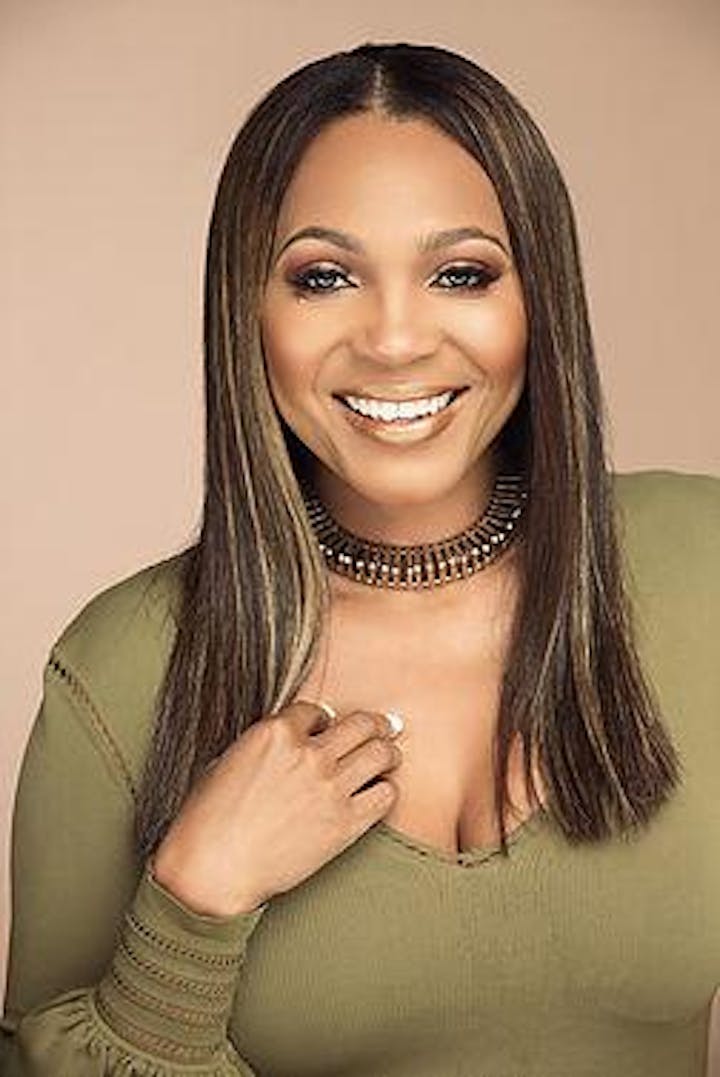 Danyel Surrency Jones is a proclaimed "Vision Chaser", creative strategist and philanthropist, with nearly two decades of executive leadership and sales & marketing experience. She is the Co-Founder and Chief Executive Officer of POWERHANDZ Inc., a global designer of innovative products that focuses on human performance, injury recovery and injury prevention in Athletic Training and Rehabilitation markets. In 4 years, its core athletic training products have been sold to consumers in >81 countries, established a digital footprint with millions of youth and professional athletes, skills trainers and professional sports organizations. These milestones have captured the attention of major media outlets like CNBC, Sports Illustrated and Bloomberg Business; positioning POWERHANDZ as one of the most innovative companies in multiple sports verticals, healthcare and technology.
As CEO of POWERHANDZ, Danyel oversees the strategic execution of all business objectives and US & global sales & marketing strategies. Her diligence, strategic business skills and pursuit for excellence has helped POWERHANDZ create a sustainable business model, expanded its vision into emerging markets, launched creative sales & marketing strategies and achieved globalization. She has the unique ability to develop strategies and best in class execution plans. In addition to her role as CEO, she is also the President of Powerhandz's non-profit entity, The Power To Give Foundation (501c3). Its mission is to provide athletic and academic programs to youth in underserved communities. A portion of every product every product purchased with POWERHANDZ is donated to fulfilling its mission.
Erin Patton, AMPlifi Sports Group
Founder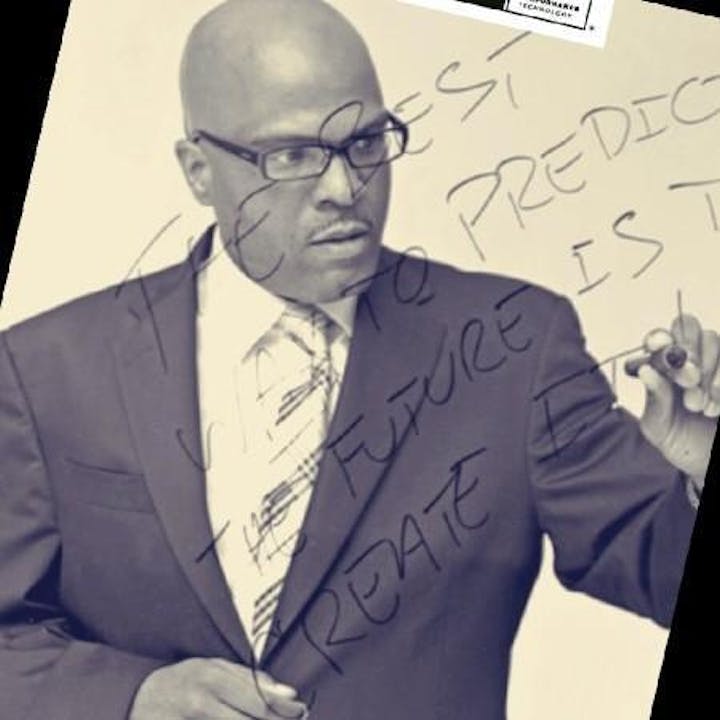 Erin is an expert on branding, sports marketing and youth culture, creating start-ups and leading partnerships between corporations and pop culture favorites as well as a renowned sports technologist. Picked by Michael Jordan, he was the brand architect for the Jordan Brand during his tenure Nike, and changed the sneaker industry with the launch of NBA star Stephon Marbury's Starbury brand and $15 sneaker, earning launch of the year from Footwear News and Advertising Age in 2006.
Erin has created an entrepreneurial success path, launching and exiting several start-ups, including wearable tech sports apparel brand LET IT FLY Performance (LF), inventing the world's first, smart compression shooting shirt, in partnership with NBA athlete partners. In 2016, he founded AMPlifi SPORTS, the leading digital platform connecting Amateur Athletes and $25B Youth Sports and Gaming market. AMPlifi was named Top 50 Most Innovative Start-Up in 2018 and selected as a "Global Gamechanger" by the KPMG Sports Analytics World Series.
Veena Somareddy, Neuro Rehab VR
Co-founder and CTO
Veena Somareddy is the Co-founder and CTO at Neuro Rehab VR, a VR healthcare start-up aimed at building virtual/augmented reality therapy exercises for patients with neurological disorders. Her accolades include being recognized as a Top Innovator in North Texas, Fast Company's World Changing Ideas honoree, Digital Leader finalist in Booking.com's Technology Playmaker Awards. Using her many years of research and development experience in VR and AR she is helping to connect technology and healthcare to greatly enhance patient care and rehabilitation outcomes.
She earned a B.S. in Computer Science and a Master's in Game Design and Development from UT Dallas and was pursuing her Ph.D., before she decided to work on the company full-time.
She is the Chapter President for VR/AR Association Dallas and co-organizer of the Women in VR - Dallas chapter, focusing on mentorship, skill development and building a community of talented individuals who are enthusiastic about being a part of this emerging industry.
Paul Nichols, Institute for Innovation and Entrepreneurship, UT Dallas
Executive Director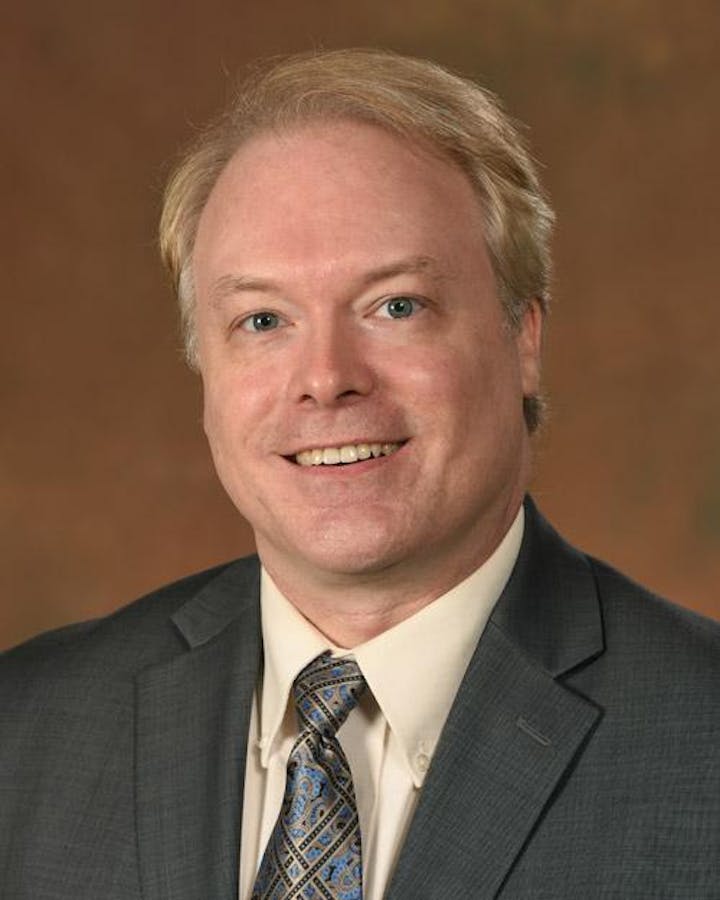 At the Institute for Innovation and Entrepreneurship we "Enable the next generation's new ventures." We accomplish this by educating, empowering, and equipping our students, alumni, faculty & staff, and the global UT Dallas community.
In day-to-day terms, this means utilizing world-class, academic education, industry-leading experiential training, venture mentorship & advisory support, and other resources to support the launch of new businesses.