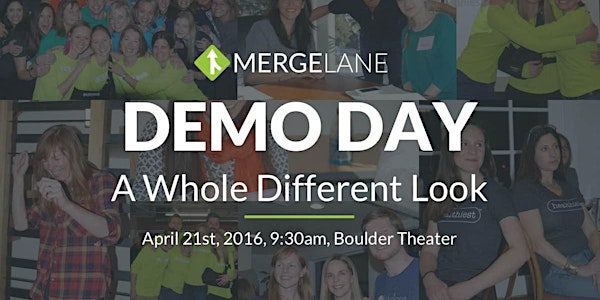 When and where
Location
Boulder Theater 2032 14th Street Boulder, CO 80302
Description
A whole different look....10 terrific startups all with at least one woman in leadership.
"If you haven't been to a MergeLane Demo Day, be sure to go. MergeLane's Demo Day is incredible." - Seth Levine, Foundry Group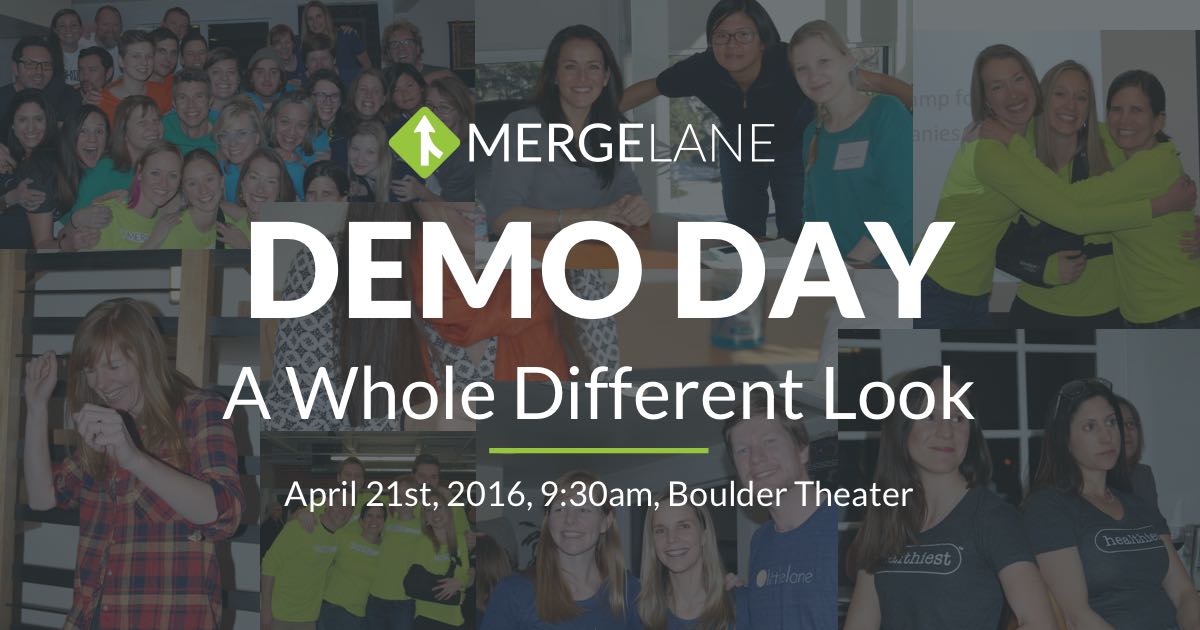 Please join us for the second annual MergeLane Demo Day. After our sold-out event last year, we decided to host this year's 10 amazing companies at the Boulder Theater.
Listen to 10 tremendous pitches, meet MergeLane's unique and talented group of founders, enjoy what we promise will be the most inspiring and entertaining Demo Day on the planet, and connect with the broader MergeLane community from Boulder and across the nation.
We will have special guests, at least one snappy musical number, and we again this year welcome you to bring your kids (above 6 years old) for "Take Your Daughter to Demo Day."
This event will sell out, so please reserve your tickets today.
Best,
Sue, Elizabeth and Hannah
Agenda
9:30am -Doors Open
10:00am - Program Begins
Investor Meetings to follow 12-2pm --details will be sent separately. Email hannah@mergelane.com if you'd like to be involved.
Parking

Street parking is available on Spruce Street, but we suggest parking at one of the public garages nearby at 1500 Spruce Street or 1500 Pearl Street.
A very special thanks to our sponsors.