Guest speakers: Mufti Mudassir Owais and Br. Afraz Khan
About this event
In light of the Seerah of the Prophet, SAW, join IMRC and ICF in learning what is our responsibility with guest speakers Mufti Mudassir Owais and Br. Afraz Khan.
Mufti Mudassir Owais is a teacher and resident scholar at Islamic Center of Fremont.
Br. Afraz Khan is an MBA student, and MSA khatib at UC Berkeley.
Pizza will be served. PLEASE REGISTER, so we can plan accordingly.
This event is outdoors, please dress accordingly.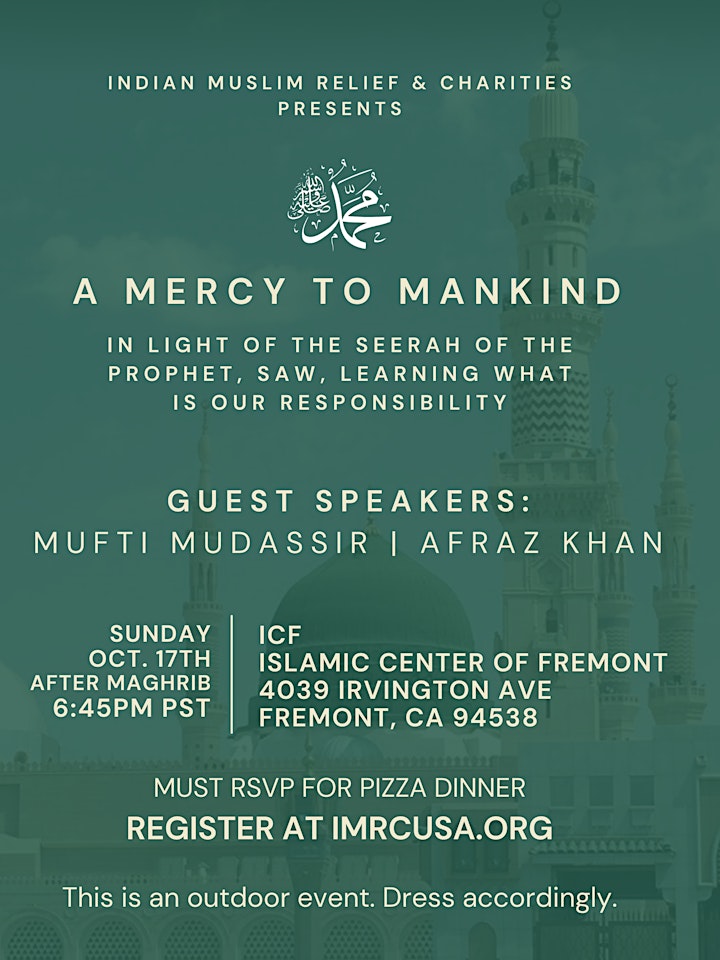 Organizer of Mercy to Mankind