Description
Crowdfunding platforms are proving there's a new way to raise money in the arts. As of April 2012, a total of 20,000 projects raised $200 million+ through Kickstarter alone. Join Arts + Tech SF and Emerging Arts Professionals (EAP) as we explore how crowdfunding platforms are being used in the arts and creative sector.

We'll explore questions like:
How is technology and a hyperconnected world helping artists get their projects off the ground?

How are funding models being changed by technology?

What happens if my project isn't funded?
Panelists
Eleanor Hanson Wise, Director & Co-Founder, The Present Group
Alex Kane, Musician
John Spokes, Director of Development, USA Projects
moderator Stacy Bond, Creator & Executive Producer, SonicSF / EAP Fellow 2011-12
6:00 PM Performance by Alex Kane
6:30 PM Panel
Reception to follow
This program is presented by ArtsTech SF, Emerging Arts Professionals / SFBA, and Gray Area Foundation for the Arts, and is one of many Creative Conversations taking place in October as part of National Arts and Humanities Month, coordinated by Americans for the Arts.
Special thanks to our in-kind partners Naked Wines and Whole Foods Market, and Tumblr as lead sponsor of ArtsTech.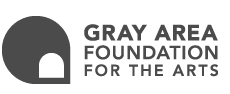 Organizer of Mercy of the Crowd(funding)
Emerging Arts Professionals San Francisco Bay Area (EAP) is a network of arts admins and workers focused on empowerment, leadership, and growth of the San Francisco Bay Area arts and culture field through knowledge sharing, learning opportunities, and partnerships. 
By supporting today's emerging models and mindsets, we hope to generate a path for individuals' meaningful and sustainable work and to stimulate a vibrant, integrated, and evolving arts and culture sector.