Description
Envision a beautiful fall evening downtown New Bern. The trees on Middle Street are twinkling with lights, melodies from local street musicians wafting in the breeze, a long beautifully decorated table runs down the center of Middle Street. Around this table, 500 people gather together to break bread and share a culinary delight created in collaboration with some of New Bern's finest restaurants. Join us on this magical evening to support and celebrate all that is MERCI Clinic.
Join us for a community dinner on Middle Street created in collaboration with chefs from the following local restaurants:
247 Craven
Baker's Kitchen
Circa 1810 at The Harvey Mansion
Famous Restaurant
The Chelsea

Tables will line Middle Street* in true farm-to-table community style to provide a delicious dinner for the community. Proceeds from the event will benefit MERCI Clinic.
*In case of inclement weather, the event will take place at the Sudan Shrine Club on the corner of Broad and Front Streets.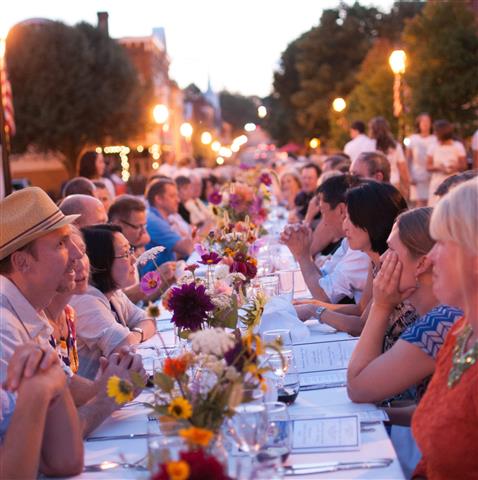 THANK YOU TO OUR SPONSORS:
REALO-CAROLINA HOME MEDICAL
BSH HOME APPLIANCE
CAROLINA EAST HEALTH SYSTEM
COASTAL CAROLINA HEALTH CARE, PA
CHEVROLET OF NEW BERN
FABULOUS FLORALS
GRACEFUL TABLES
GUESTBOOK EVENT SERVICES
SOLID ROCK ACCOUNTING SERVICES
SOUND BANK
Williams Scarborough Smith Gray, LLP
Carolina Craniospinal Neurosurgery
Donna & Team New Bern
Fisher Fuel Markets
The Craven County Insurance Agents Association
Robinson & Stith Insurance
Coastal Children's Clinic
Charles & Audrey Cushman