Merchant Holiday Events - "Shop Local...Shop Breck this Holiday!"
Description
Last Chance to Sign up for Small Business Satruday Ticket to Breckenridge is Tuesday at Noon.
Breckenridge Merchants Collaborate for 3 Holiday Events using 1 Theme "Shop Local...Shop Breck this Holiday!"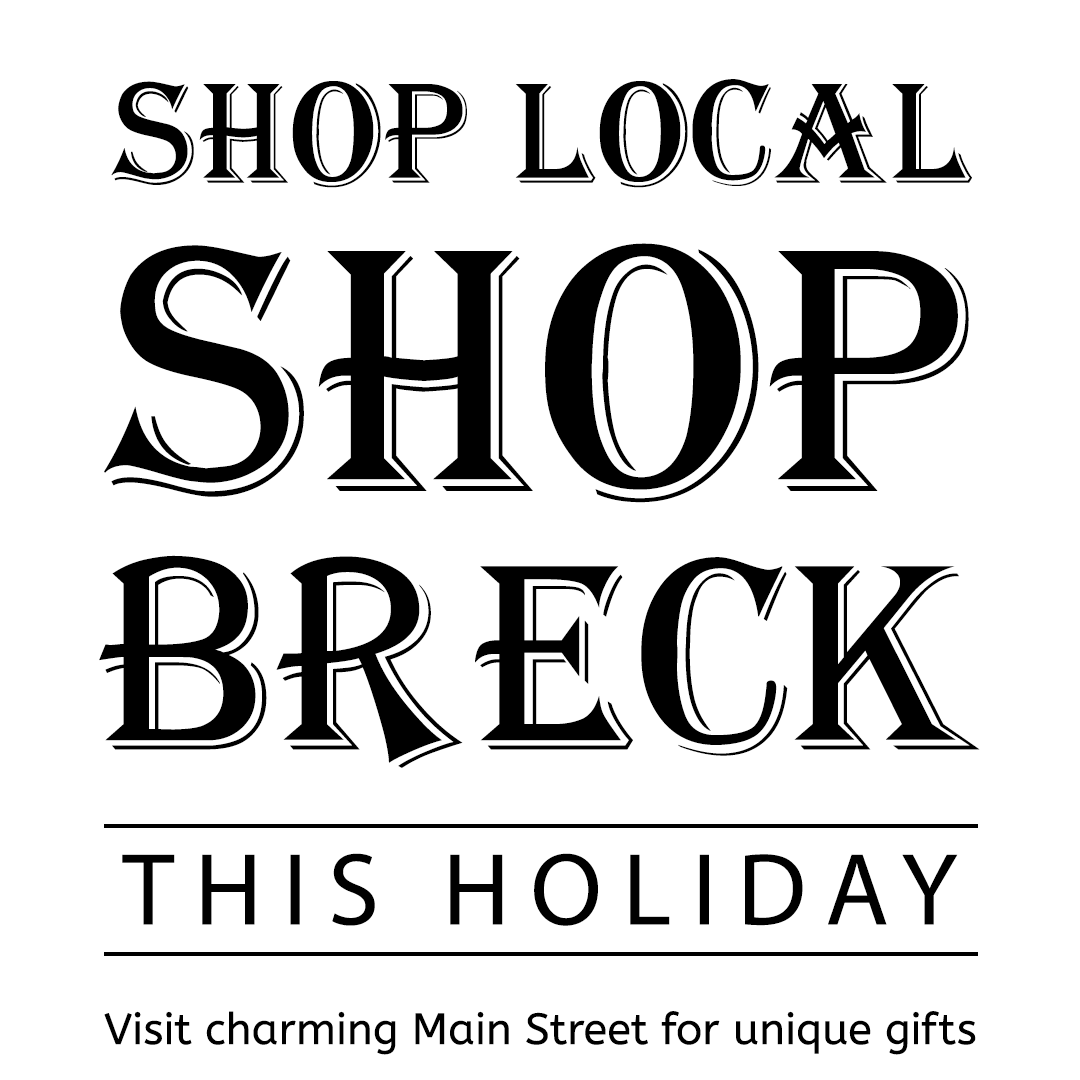 Get involved and entertain our guests via our Merchant Association Holiday Events including:
1. Small Business Saturday - Ticket to Breckenridge... Culminating with $2k in prizes given away on Small Business Saturday sponsored by American Express on Saturday the 25th.
2. Window Decorating Contest Saturday after the Santa Races and before the Tree Lighting Dec 2nd...guests stroll Breckenridge and rate your stores decor...categories are Festive, Originality, Use of Space.
3. Dew Tour Apres Festival Dec 15th to 17th. We are partnering with the Event Producer - Enthusiast Network. Our Town will come alive with major TV coverage as well. Our stores offer Holiday specials to guests and athletes competing in this Olympic Qualifier. It's a party in the mountains.
Here's how it works. The money we raise from Merchants we use to collaborate our marketing efforts to build these events
Your investment gets you:
1. Mentions on websites, social media, print media as a participating merchant. http://www.gobreck.com/ticket-to-breckenridge, We will have a partipating Merchant Website for Dew Tour also.
2. The Town banner - our Merchant Association invested in the Town Banner - it is re-usable for all events with interchangeable panels - upfront cost is @$1k. The Town Banner is HERE and goes up Nov 20th to 27th.
3. The remaining funds go to logistics, decorations, prizes etc. to make these events fun for our guests and our Town!
Cost is $20 per store per event. So all 3 costs $60 - with a bundle price of $50 for all 3 events. We also ask for a prize from each store with a Retail Value of $50 to $100.
'Ticket To Breckenridge'
American Express Small Business Saturday
November 22nd to 25th - Wednesday through Saturday
Small Businesses Success Stories – celebrating entrepreneurs in the Colorado Mountain Town of Breckenridge
How it will work:
Each participating merchant will have tickets with their business name and a brief story about their shop.
Each business will be given a list of participating merchants to distribute over Thanksgiving weekend (additional information will be available at http://www.gobreck.com/ticket-to-breckenridge
The more stores a customer visits, the better their chance of winning. New this year are extended dates for a longer activity and a "Locals" push before Thanksgiving. Plus we are adding a bonus star to participants that shop in our stores to encourage the purchase.
As visitors come into your store they will be given one of these tickets to fill out, which will include a tear-off sheet.
Tickets are eligible for prizes, drawn at The Welcome Center culminating on the weekend of Saturday the 25th and Sunday the 26th.
Prizes value @ $2,000 with multiple winners!
More Details coming soon re the Window Decorating Contest and the Dew Tour Apres Festival.
Thank You for your Support!
Rob Prescott
founder 10K' Merchant Association of Breckenridge
rd@youngcolors.com
Our Events Team:
Sandy Helt Valley Girl and Ruby Janes
Reem Badwan Breck Jewelers etc.
Kristin Murphy Wandering Daisies
Rob Prescott Young Colors and Cowboys & Daisies
Suzanne Lifgren BTO Community Services