Description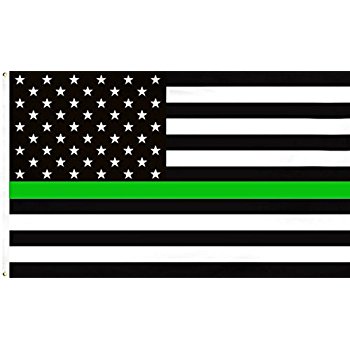 Shirts custom made from Code3 Ink! I have never been so excited to purchase a shirt! To see the shirts, check out their facebook and instagram pages at facebook.com/code3ink and instagram.com/code3ink. Outstanding work Code3 Ink!
On Saturday, May 27th the community is invited to participate in the 1st Annual Merced Memorial Ruck March for the Fallen Soldiers. This is a Merced County event. The event will start at Veterans Park next to the Merced Court House and end at United States Penitentiary Atwater Jose V. Rivera Training Center in Atwater. This event is to honor ALL of our Fallen Soldiers. Hosted by the USP Atwater Battle Buddies Program staff.
This march will symbolize the days Veterans looked back at their Battle Buddy during Ruck Marches knowing you had to help each other push through the pain. A Ruck March is an event designed to test the individual service member and their commitment to each other. No one is left behind. Share that same pride with us as we march from Merced to Atwater displaying our Stars and Stripes high for everyone to see.
Arrival time is at 7:30am at Veteran's Park in Merced to check in with the event staff and complete our liability waiver. We will have ceremony starting at 8:00am and a step off time of 8:30am. The route will be down Veteran's Boulevard Mst to Bellevue Rd. Bellevue Rd towards Fox Rd. Fox Rd to the prison's training center. This Ruck March should take about 3 hours depending on the pace you set for yourself. There is no standard as what to carry in your rucksack. There is no requirement for wearing a ruck/backpack with weight, but if you would like to feel what the Soldiers did when they rucked; we ask that you carry a minimum of 15 pounds and no more than 35 pounds. Be sure to bring plenty of water and snacks to maintain energy for the duration of the march. Dress appropriately for this event. ANY MILITARY or PATRIOTIC CLOTHING IS HIGHLY ENCOURAGED. If possible, we also encourage participants to show their pride and patriotism by carrying an American Flag, Prisoner of War/Missing in Action (POW/MIA) or flag of any US Branch of Service. There is no age limit to this event but due to the length of the ruck march, we strongly encourage that all participants are able to physically walk the 15K. Water will be provided before the march to fill your ruck/backpack up prior to step off time. A truck will trail behind our march carrying cases of water so if someone feels the need to rest and take a break. The USP Atwater Battle Buddy staff hopes to see you joining our event with some "ready to Ruck" boots. Let's carry the Fallen!
For just $10, you can get a "1st Annual USP Atwater Memorial Ruck March" t-shirt and a free lunch meal. We also are including a black and white with green stripe American Flag and Pole for $15 representing the US Military. Please send your size ASAP to the email provided below if you would like to buy one. For any questions to get more information, please contact Nick Eber @ NickEberRuckMarch@gmail.com
Try to set up travel arrangements back to your vehicles from the trainging center. Passenger vans will be available just in case.