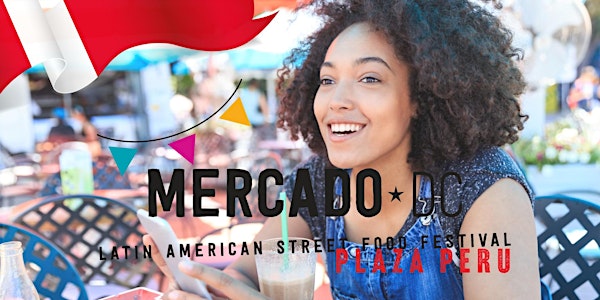 Mercado DC Plaza Peru, Street Food Festival
THE FLAVORS OF PERU ARE AT MERCADO D.C. Come join at this unique culinary and cultural experience featuring Peru.
When and where
Location
University of the District of Columbia 4200 Connecticut Ave NW Washington, DC 20008
About this event
FLAVORS, RYTHMS AND COLORS FROM PERU IN WASHINGTON, D.C.
Mercado DC is celebrating Peru! Come join us at Mercado DC Plaza Peru for amazing Peruvian food, curated Pisco tastings, Latin music, delicious drinks at La Barra de Todos, crafts and art.
As always, Mercado DC will have a ludic space for kids. We'll celebrate nicely and brightly so grab some food, a drink and seat at the outdoor tables to enjoy colorful flavors and music.
A special treat with live music by Rene Ibanez's Cubano Groove, DJs, and more.
FREE Admission Kids 13 and under.
COVID-19 Guideline:
All persons 12 years will need to show proof of full COVID-19 vaccination completed a minimum of 14 days prior to the event date. Additionally in accordance with the University of the District of Columbia, everyone over the age of 2, must wear face coverings while in indoor settings on campus.
Event comers may use one of the following options to provide proof of vaccination:
A physical Centers for Disease Control (CDC) Vaccination Card
A digital copy/photo of a CDC Vaccination Card
A COVID-19 Verification App such as VaxYes or CLEAR.
Source CDC.GOV: In District of Columbia, District of Columbia, community level is Medium.
-If you are at high risk for severe illness, talk to your healthcare provider about whether you need to wear a mask and take other precautions.
-Stay up to date with COVID-19 vaccines
-Get tested if you have symptoms
People may choose to mask at antime. People with symptoms, a positive test, or exposure to someone with COVID-19 should wear a mask.
Visit: mercadodc.com
Follow us: @mercadodclatino