MentorNight May 29-Hiring the Right Management Team

Wednesday, May 29, 2013 at 6:30 PM

-

Thursday, May 30, 2013 at 9:30 PM (PDT)
Event Details
HIRING THE RIGHT MANAGEMNT TEAM TO GROW YOUR BUSINESS

HOW DO YOU HIRE THE RIGHT MEMBERS FOR YOUR TEAM?
HOW DO YOU PAY THEM FAIRLY-- SALARY, EQUITY OR COMMISSION?
Determining the right key team members can be a tough decision for startup founders.
Hear expert advice from two startup founders who are trying to decide on the right next hires. We will be looking at issues that include: 
How do I prioritize particular skills? Right now I'm doing all of these things, which should I be looking to take off my plate?

How important is it to get pedigree for the next investment round?

How do you bring on someone who is above an existing early employee?

Of course, we will never know what we will hear about because it's going to depend on where the conversation goes. This is an experience and learning that you really won't get anywhere else.
__________________________________________________________________

___
 
DATE:  Wednesday, May 29, 2013
LOCATION:  CrossCampus, 820 Broadway, Santa Monica, CA 90041
SCHEDULE:
6:30 – Networking, Food and Drinks
7:00 – Startup Presentations and Feedback
8:30 – Startup Introductions and Requests for Help
8:45 – 9:30 Networking
---
  MENTORS: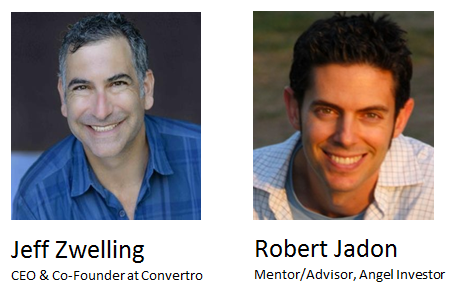 ---
MODERATED BY: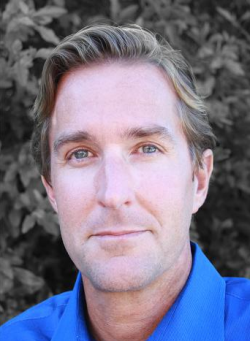 Tony Karrer has worked with more than 30 early-stage companies as a part-time CTO including as the part-time CTO of eHarmony for its first four years. Tony is also the Founder and CTO of TechEmpower, a web/mobile/software development firm based in Los Angeles. In addition to working with startups, Tony has consulted on technology implementations for large companies including Credit Suisse, Citibank, Lexus, Universal Music, IBM and HP.
Dr. Karrer was valedictorian at Loyola Marymount University, attended the University of Southern California as a Tau Beta Pi fellow, one of the top 30 engineers in the nation, and received a M.S. and Ph.D. in Computer Science. Tony taught Computer Science for 11 years. He is a frequent speaker at industry and academic events. He is well-known for his SoCal CTO blog and his StartupRoar topic hub.
---
About MentorNight:
Mentor Night Events are a unique format where you will hear startups present their company and a key challenge.  After they present, they will get real-time feedback from a panel of experts as well as input from the audience.  Each night will be oriented around a particular issue or market vertical such as getting early customers, fund raising, business development and structuring deals, metrics, and many others.  For more information about us, please visit www.mentornight.com for more detail.  
About AngelLaunch:
AngelLaunch produces events connecting startups to investors, and providing strategies for small business owners to grow their business. We are not producing this event, which is produced by Schmoozed, but we are pleased to be a promotional partner. Some of our events include LaunchFESt and AngelLaunch mixers.
Learn more about our events like the August 23 Startup Venture Summit at 310 736 1541.
Organizer
iHollywood Forum
iHollywood Forum has been producing dinners and seminars for entertainment and tech executives for nine years. Our events include the Digital Media Summit, Mobile Entertainment Summit, Advertising Innovations Summit, Digital Living Room, 3D Next, Game Next, and IPTV World. more...
MentorNight May 29-Hiring the Right Management Team