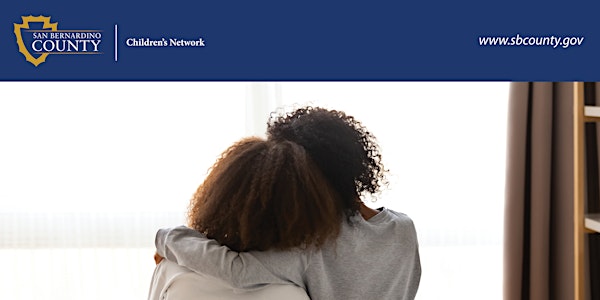 Mentoring Our Commercially Sexually Exploited Children
Commercially Sexually Exploited Youth can build resilience through the support of a mentor.
About this event
As mentoring or youth development organizations, it is necessary for us to have a diverse toolbox of methods and approaches when it comes to engaging, supporting and furthering the goals of our communities. We need to acknowledge the differences amongst diverse and underserved populations of youth in order to enhance the wellness and resilience and reduce stigma and discrimination.
This presentation is facilitated by Angel Magallanes, C.A.S.E. Coordinator with Children's Network and Elizabeth Beebee from The Open Door.
In this training, participants will learn:
• An overview of CSEC awareness and resources available in the Inland Empire.
• Identify the unique challenges presented by this population.
• How to effectively engage and mentor this at-risk population through interactive activities.
For questions, interpretation services, or requests for disability-related accommodations, free of charge, call (909) 383-9677 (dial 7-1-1 for TTY users). Please request accommodations at least 72 hours prior to the event. Services are provided in collaboration with the San Bernardino County Department of Behavioral Health and funded by the Mental Health Services Act (Proposition 63).
Para obtener esta informacion en Espanol llame el (909) 383-9677.
Your Zoom access information will be included in your order confirmation after completing your registration.