Description
Welcome to the 2018 Mentoring Matters Conference Youth Day!
Below is the schedule for this year's conference with descriptions of the workshops.
Before Registering:
Please review workshop descriptions below and choose a workshop for each time slot. You will be asked to make your selections once you begin the registration process.
During Registration:
You may choose "show other payment options" which is located under the order now button if you wish to pay through check or purchase order.
*Registration is not considered complete until payment is received.
---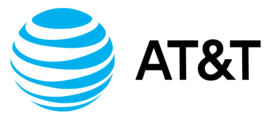 Friday, March 16, 2018
8:30am-1:30pm
LIU Post at Brookville, Long Island
8:30am-9:00am: REGISTRATION
9:00am-10:00am: WELCOME & BREAKFAST
Imagine Your Future
Explore college life with student representatives from LIU Post student clubs and various students
10:15am-11:15am
The College Experience
Long Island Student Athletes and Students will discuss their college experience. Athletes will share the realities of balancing academics with their sports team demands and the experience of living on a college campus. All mentees will have an opportunity to ask questions and discover what being a college student is like.
11:30am-12:30pm:

WORKSHOPS
Beyond the Piggy Bank: Budgeting Money101
What do you want? What do you need? How can you earn your own money? It doesn't matter how much you make, it's how well you budget.
Facilitator: Lina Penuela-Rannazzisi, Bethpage Federal Credit Union
Make Art! Take Art
Come have fun drawing and coloring with calligraphy pens! No prior experience necessary- tracing OK!
Facilitator: Margaret Lindner, longtime art teacher, artist, beekeeper, quilter and mentor
Emergency Preparedness with the Red Cross
This exciting training workshop will provide students with the knowledge and tools to prepare for emergencies and disasters, respond accordingly, and recover as quickly as possible.
Facilitator: Charleen Turner, Instructor, Red Cross of Long Island
Computers, Coding and Careers, Oh My!
Are you curious about how video games and websites work? Learn about the different coding languages and the amazing careers available to you in this introduction to computer programming and programming languages workshop.
Facilitator: Peter Fitzpatrick, The Gaming Studio
Teenage Branding
Who are you? What makes you unique? What do you bring to the table? Learn how to brand yourself and stand out from the crowd.
Facilitator: Allison Wright, Founder and Executive Director, E school for Girls
The ABC's of Acting
Find out what process an actor follows to find a role, prepare for it and perform it! You will get a chance to experience an acting tutorial, read for a part for a famous movie/play scene, and receive feedback from experienced theater professionals.
Facilitator: Jo Ann Katz, Owner/Producer/Director - Northport Plays Inc., and John Passadino, owner of Productions By Passadino Multi-media Company and SEE Saw Comedy Rep.
Yoga for You
Get ready for a fun and challenging yoga practice geared to help you find inner and outer strength and flexibility. Learn how to build focus and find your peaceful center using mindfulness techniques, mediation, and breath work. *NOTE: Please wear appropriate attire and be ready to remove shoes before entering yoga studio. No food or drinks allowed in yoga studio.
Facilitator: Kristen Petliski, Instructor, Yoga Nanda Garden City & Yoga Long Beach
12:30pm-1:00pm:

LUNCH
1:00pm-1:30pm:

KEYNOTE PRESENTATION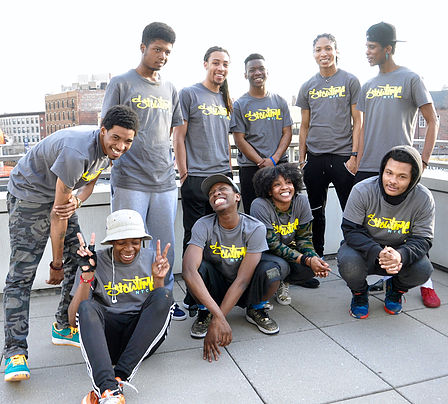 "It's Showtime NYC!"
Celebrate New York Street Culture through dance. Dancing in the Streets is based in the South Bronx and develops movement-based projects through long term initiatives, integrating rigorous inquiry, artistic exploration, deep community engagement, and the nurturing of urban artists.
Our Conference participants will enjoy an interactive workshop on the art of movement and hip hop dancing. It's Showtime NYC!, one of Dancing in the Streets programs, is an electrifying dance troupe of young men and women who will share their experiences of working together, using their talents positively and their most recent trip to Paris, France to perform; the first time out of the country for most of the troupe.
---
Frequently Asked Questions
Are there ID requirements or an age limit to enter the event?
You will not be asked to present ID to enter the conference.
Where can I contact the organizer with any questions?
Any questions regarding the conference can be directed to our Long Island office at 212-953-0945 or NYC office 631-761-7800 or through email to Brenda Jimenez, bjimenez@mentorkids.org.
Do I have to bring my printed ticket to the event?
You do not have to bring your printed ticket. We will have an attendance list based of the online completion of your registration.
---
We look forward to seeing you in Long Island on March 16, 2017. With any questions or concerns, please contact us at 212-953-0945, or email us at bjimenez@mentorkids.org. Thank you, see you soon!