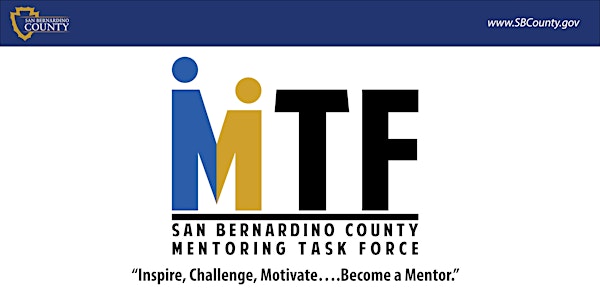 Mentoring: An Essential Service During COVID-19
Keeping youth connected during periods of social isolation, such as, the global pandemic.
About this event
In the wake of the COVID-19 pandemic, there has been extensive conversation about the need to provide essential services for youth and families. For young people, connecting to caring adults and community members can reduce feelings of isolation, and advocates can connect families to essential services for recovery support. Mentoring can provide not only an opportunity to help during the pandemic, but also to begin to rebuild community resources and supports.
Our presentation facilitator is Ami Davis, the Founder and CEO of The Acadami; a development consulting firm dedicated to both professional and personal development. Ami combines educational lecture with personal story telling, humor, and action items to create a truly transformative and immediately helpful training experience.
This presentation will identify:
- How mentoring programs have pivoted their service delivery methods and program development to reduce social isolation and keep our youth connected.
- How mentoring is a critical protective factor that supports social-emotional development and positively impacts mental health.
- How mentoring can serve as a resource for youth and families to access basic needs in the community.
For questions, interpretation services, or requests for disability-related accommodations, free of charge, call (909) 383-9677 (dial 7-1-1 for TTY users). Please request accommodations at least 72 hours prior to the event. Services are provided in collaboration with the San Bernardino County Department of Behavioral Health and funded by the Mental Health Services Act (Proposition 63).
Para obtener esta informacion en Espanol llame el (909) 383-9677.
Your Zoom access information will be included in your order confirmation after completing your registration.