MentorCONNECT: Jenni's Tips to Keep Anxiety and Eating Issues from Stealing Your Holiday Joy

Wednesday, December 3, 2014 from 8:00 PM to 9:00 PM (CST)
Event Details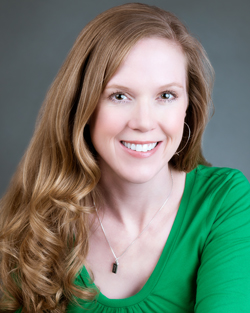 TITLE: Jenni's Tips to Keep Anxiety and Eating Issues from Stealing Your Holiday Joy 
DATE: Wednesday, December 3, 2014
TIME: 8-9pm CST/7-8pm MST/6-7pm PST/9-10pm EST
DESCRIPTION: Once again we end a wonderful year of teleconferences with an event featuring one of MentorCONNECT's all-time favorite presenters, Jenni Schaefer!
For this very special holiday teleconference, Jenni meets you where you are as she shares her personal recovery tips for keeping anxiety and eating issues from stealing your holiday joy. 
Even though Jenni has been recovered for more than a decade, she knows that life always has new challenges and opportunities in store. Every day, she experiences how the skills she learned during her recovery from an eating disorder continue to support her as she moves ahead in life. Newly married and hard at work on more than a few new exciting projects, Jenni credits what she learned in recovery for keeping her strong, brave, and open to the many wonderful new experiences life is now offering her. 
In this inspiring teleconference, Jenni wants you to know that recovery - as impossible as it feels sometimes - is a gift that will keep supporting you throughout your whole life! She wants you to know that the hard work you are doing now IS WORTH IT. Most of all, Jenni wants to remind you that anxiety and battles with eating issues are common during the holidays, but they do not have to define you or drag you down!
If you are struggling with your eating disorder and the anxiety that often accompanies it - or you are supporting a loved one who may be feeling particularly anxious or hopeless right now - this event is intended just for YOU.
BIO: Chair of the Ambassadors' Council of the National Eating Disorders Association (NEDA), Jenni Schaefer is a singer/songwriter, speaker, and author of Life Without Ed and Goodbye Ed, Hello Me: Recover from Your Eating Disorder and Fall in Love with Life (McGraw-Hill). Her latest book, co-authored with Jennifer J. Thomas, Ph.D. of Harvard Medical School, is Almost Anorexic: Is My (or My Loved One's) Relationship with Food a Problem? (Hazelden). From university auditoriums to corporate boardrooms, Jenni speaks regularly about eating disorders and recovery across the country. As a highly respected, national resource, Jenni appears on radio and television, including shows like "Today" and "Dr. Phil." (www.jennischaefer.com)
This event is sponsored by MentorCONNECT, a registered 501(c)3 non-profit organization. 
To learn more visit us at: www.mentorconnect-ed.org 
CLICK HERE to make a tax-deductible donation
Organizer
MentorCONNECT is the first global online eating disorders mentoring community. To volunteer as a mentor, be matched with a mentor, or find general recovery support, visit us at:
MentorCONNECT is a registered 501(c)3 nonprofit organization.