Mentor Program Series: Intellectual Property 101

Thursday, November 20, 2014 from 5:00 PM to 8:50 PM (EST)
Event Details
Mentor Program Series: Intellectual Property 101
Learn how to take steps to protect your most important property.
A must for any Start-up!
PART ONE: speaker Phyllis Kristal will present a session entitled Intellectual Property 101.
Phyllis will address the legally recognized exclusive rights to creations of the mind. Under intellectual property law, the owners have exclusive rights to a variety of intangible assets, such as discoveries and inventions.
Phyllis will also lead the Round Tables Sessions were you will be able to address your IP concerns and questions.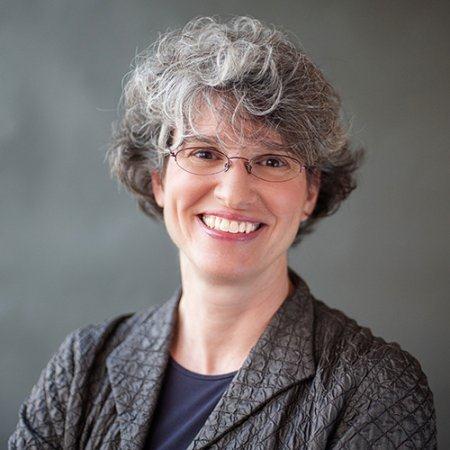 Phyllis Kristal is an IP attorney and principal in the Washington D.C. office of Fish & Richardson P.C. Phyllis earned a Bachelor's degree in mechanical engineering from MIT and a Master's degree in mechanical engineering from the University of Washington.
She has been advising clients on IP matters for over 20 years, including patent prosecution, freedom to operate, patentability, validity, infringement, landscape, and due diligence studies. 
PART TWO: One-on One Mentor Program
Entrepreneurs will have a one-on-one dialog and exchange with a mentor. Entrepreneurs can expect to receive critical feedback pertaining to his or her unique business situation. MITEF DC, in partnership with SCORE, can provide ongoing mentoring after the event.   This extended conversation with a mentor can be about any business concerns you may have.  MITEF DC, in partnership with SCORE, is providing on going mentoring after the event.
ROUND TABLE:
While you wait to speak to a mentor ROUND TABLE sessions are available.  Ms. Kristal will lead the Round Table discussion, giving you the opportunity to address your specific Intellectual Property concerns with the "expert".  
This event will not only save you $$$ but give you access to experienced professionals all at the same event under one roof.
Mentors:
David Grossman
David is experienced in the management of intellectual property, the prosecution of patents, and the development, licensing, and commercialization of new technologies.  David was the Assistant Director of Technology Transfer for George Mason University for more than 10 years, led the software and avionics development for the NASA/Orbital X-34 rocket plane, and designed toys for Fisher-Price.  David is an inventor for 18 patents with several others pending, is experienced running and helping start-up companies from initial concept to exit, and has monetized over $30 million in patent rights.  In addition, David is an Adjunct Professor of Law at the George Mason University School of Law and a Supervising Attorney at the Glushko-Samuelson Intellectual Property Law Clinic of the Washington College of Law at American University. David is admitted to practice law in the District of Columbia and before the United States Patent and Trademark Office. David received a Juris Doctor, magna cum laude, from the American University Washington College of Law in 2004 and a Bachelor of Science in Electrical Engineering from The Pennsylvania State University in 1981.  He is the president of the National Association of Patent Practitioners and is a past editor of the Journal of the Association of University Technology Managers.
Clayton Depue
Clayton Depue is the Funder of six companies (five technology companies); three sold to the employees, two to competitors, and one (a real estate partnership) still in operation. He also was the VP GM, Marconi ATE, North America (a UK company), and CEO at Scorpion Technologies, Inc. (a German Company); spent 6 years with In-Q-Tel, Inc., Dir. Systems Engineering and Dir. Special Projects. 
Mr. Depue is currently on the Board of Advisors of Insider Spyder, Inc., a software company; and Lime Microsystems, Inc., a semiconductor company. He has been a member for 10 years with MIT Enterprise Forum, San Diego, board member, and Chairman of the Program Committee.
David J. Muchow
David Muchow, Principal at Muchowlaw, is a corporate lawyer who helps companies grow from startup to exit strategy. He serves as an advisor to crowd sourcing and startup support firms.  He has over 20 years of experience in corporate law, M&A, business plans and raising capital, finance, non-profits, litigation, government contracting, lobbying and international transactions.
Dave is a serial entrepreneur and CEO, was founder and CEO of SkyBuilt Power (first solar/wind plug-and-play prepackaged systems) and is counsel to and on the boards of tech and other companies, trade associations and foundations.  Formerly, he was a mutual fund VP, Gen. Counsel to international trade associations; and with OMB, National Security Council, Special Asst. to the Asst. Atty. General, Dept. of Justice and worked on Capitol Hill.  He is an A/V rated attorney, Of Counsel to Mogel & Sweet, and Co-editor of Energy Law and Transactions (7 vols., LexisNexis) and holds numerous patents.  Georgetown Law and Cornell Law. 

Ed Shanahan
Ed has 28+ years experience in communications industry working for service providers and management consulting firms. Helped build largest independent telecom consultancy from start in 1991 to IPO in 1999, through retrenchment in 2006. Launched own consultancy and operated it profitably in 206-2008. Global work experience with service providers and companies that support service providers. Worked in US, Canada, South America, Europe and Southeast Asia. Business functions include: sales, sales operations, software product marketing, information technology management, program/project management, process re-engineering and operations. Experienced in budgeting, cost management and recruiting and staffing initiatives with both internal and contractor personnel.
Hilary Cairnie
Hilary Cairnie focuses his practice in public contract law, encompassing virtually all aspects of government contract law, including contract formation, performance, administration, and enforcement controversies at the federal and state levels. With two engineering degrees and several years' experience working as an engineer for various companies. Hilary uses his unique technical background to represent clients involved in aerospace, automotive, shipbuilding, transportation, construction, software, medical and healthcare, engineering, and research and development endeavors, among others. Hilary negotiates and prepares technology licensing agreements involving patents and trade secrets, copyrights, and trademarks. He counsels clients on the unique issues associated with conceptualization and reduction to practice of inventions developed under publicly funded procurement contracts and other agreements, inventions, technical data, computer software, and other works. Hilary advises clients on the pros and cons of using existing patents and inventions in connection with performance of government contracts and negotiates terms and conditions for their use in meeting government requirements.
Michael Tillman
Michael Tillman is a leader in the business of designing, developing and implementing effective global sales, marketing and business strategy programs.  As an entrepreneur with deep roots in technology development, Michael has been a founding partner and Senior Executive of three different startup companies in the fields of Electronic Commerce, Electronic Payments, Data Security, and Software and Sensor integration. For the past 6 years, he has been President of AcceleGroup LLC, a partnership formed to discover, invest in and commercialize usable research and development being performed in University or Government research labs. Previously, Michael was the Vice President of Technology Partners at America Online, as well as holding executive positions at Compaq, Nortel and Verizon.
Richard Rose 
Richard founded Town House Contemporary Furniture, a 4-store retail business, located in the DC metropolitan area. As CEO and President for more than 40 years, Richard has extensive hands-on experience in all aspects of starting and growing a small business - including operations & cash management, inventory control, sales, marketing and human resources. 
Ed Falkowitz
Mr. Falkowitz is an executive leader with over 40 years' experience impacting the performance and efficiency of companies through strategic financial analysis, planning, and developing business solutions that capitalize on the company's objectives. Manage compliance reporting, design technology systems, build productive teams and establish partnerships to deliver planned goals. 
Event Timeline:
5:00 – 5:30: Event Registration /Networking
5:30 – 6:10: Phyllis Speaks
6:10 – 8:50 Attendees get (2) 30 Min. One-on-One sessions with Mentors –
Attendees waiting on the mentor session, will participate in a moderated round table with fellow entrepreneurs.
Event Fees:
MITEF DC Members - $40
Guests - $50
Payment accepted on-line only
Parking & Metro:
Parking in building $20/ Metro McPherson Square (Orange & Blue line) Metro Center (Red Line)
Light refreshments will be served.
Event Registration is required. THIS EVENT IS LIMITED TO 30 ENTREPRENEURS
Hosted By:


When & Where

Fish & Richardson
1425 K St NW
10th Floor
Washington, DC 20005


Thursday, November 20, 2014 from 5:00 PM to 8:50 PM (EST)
Add to my calendar
Organizer
The MIT Enterprise Forum has a long history of promoting the growth, education, and success of the entrepreneur and business community of the greater Washington & Baltimore area.  The local chapter is one of a network of over 28 worldwide chapters of the Enterprise Forum, which was created as an outreach educational program of the Massachusetts Institute of Technology (M.I.T.).  Its many programs are targeted to local start-ups, high technology businesses and investors.   The programs are designed to enable tech entrepreneurs to be successful by providing practical programming designed to educate and help them connect to mentors and experts.