Mentor Program Series: Early Stage Company Funding

Monday, April 13, 2015 from 5:00 PM to 9:00 PM (EDT)
Event Details
Mentor Program Series:
Early Stage Company Funding
Where does startup and early stage company funding come from?
The answer may surprise you.
One funding source is angel investors,  at this meeting you will gain insights into what angels consider in making investment decisions.
Are you ready for an angel investor partner and the dynamics of the angel investor and company founder relationship?
In addition, you will become aware of some of the important details;
what is in a term sheet?

what legal documents are needed?


does it make a difference how you are legally organized?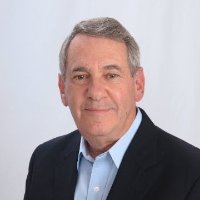 Speaker: Hal Shelton
Hal Shelton is a principal and executive committee member of Blu Venture Investors, LLC an active angel group investing in early stage technology companies in the Mid-Atlantic area. He is also a SCORE mentor and serves on the national SCORE board of directors and he is the author/publisher of the Amazon best seller "The Secrets to Writing a Successful Business Plan: A Pro Shares a Step-By-Step Guide to Creating a Plan That Gets Results." Previously, Hal was SVP/CFO of a NYSE listed alternative energy company where he quarterbacked its IPO, Board member for a NASDAQ listed technology company and a Board member and CFO of Mercy Health Clinic, a non-profit providing free medical care and medicines to low-income, uninsured adults in Montgomery County, MD. Hal has a BS from Carnegie Mellon University, an MBA from the University of Chicago and an Honors Diploma from the University of Vienna, Austria

Hal will also lead the Round Tables Sessions where you will be able to address your product concerns and questions.
One-on One Mentor Program
Entrepreneurs will have a one-on-one dialog and exchange with a mentor. Entrepreneurs can expect to receive critical feedback pertaining to his or her unique business situation. MITEF DC, in partnership with SCORE, can provide ongoing mentoring after the event.   This extended conversation with a mentor can be about any business concerns you may have.  MITEF DC, in partnership with SCORE, is providing on going mentoring after the event.
Round Table:
While you wait to speak to a mentor ROUND TABLE sessions are available.  Hal will lead the Round Table discussion, giving you the opportunity to address your specific product concerns with the "expert".
 This event will not only save you $$$ but give you access to experienced professionals all at the same event under one roof.
Mentors: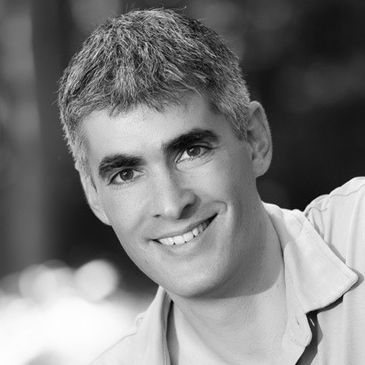 Jason Shrensky is the founder of Complex Interests, a new software startup targeting the legal, accounting, and financial services sectors.  Prior to founding Complex Interests, Mr. Shrensky was an active angel investor and co-founder of co-working office space UberOffices.  Jason also serves as an Entrepreneur in Residence at the Dingman Center for Entrepreneurship at the University of Maryland's Robert H. Smith School of Business.  From 2000 to 2007, Mr. Shrensky was founder and CEO of Reqwired, Inc., the leading learning management system among top law and accounting firms.  The company was purchased by Thomson Reuters.   Mr. Shrensky holds degrees from the University of Pennsylvania and Cornell Law School and is a member of NextGen Angels, Dingman Center Angels, and Mindshare.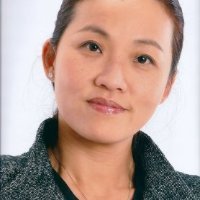 Jiemin Jordan is an entrepreneur and a business executive.  She founded Endeavor Systems in 2003 where she served as CEO.  Endeavor provides cybersecurity solutions to the US market since 2003 for Federal, DoD and commercial clients.  Endeavor was recognized by Entrepreneur Magazine as one of the 100 fast growing companies in America.  In 2012, Endeavor Systems was acquired by Telesis Corporation.   Jiemin also founded Endeavor Security, a subsidiary of Endeavor Systems offering enterprise intrusion prevention and malware detection & analysis product, Endeavor Security was acquired by McAfee in 2009.  Prior to Endeavor, Jiemen was an engineering manager and a developer in the Internet, satellite and mobile communication industrials.  Jiemin holds a Masters in Computer Science from George Mason University and a bachelor's in Electrical Engineering from Shanghai Jiao Tong University.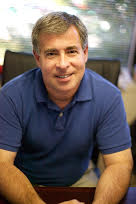 Larry Roshfeld is an experienced senior executive in the technology industry who consistently delivers profitable revenue with market leading products and services, utilizing a combination of execution, leadership and vision. His vision-driven leadership and team-oriented management style focuses on metrics and analytics, with a proven record of working with limited resources to drive corporate visibility and success. Mr. Roshfeld is skilled in early-stage and high-growth situations in both private and public companies.  He is currently involved in building an innovative new software company in the Healthcare Analytics marke.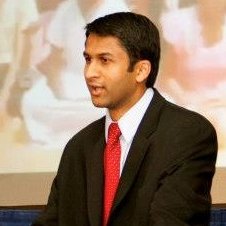 Dhruva Rajendra currently runs product at Main Street Genome, a sourcing marketplace for SMBs founded by Scott Case (co-founder of Priceline.com) and Eric Koester (co-founder of Zaarly). Dhruva previously was the co-founder of Latch, a venture-backed company focused on disrupting the access control and security space. Latch is a portfolio company of Acceleprise, Berman Enterprises and Tech Stars. Previously, Dhruva was the Strategy Officer of CTIS, a health informatics company where he led multiple engagements with Fortune 500 companies.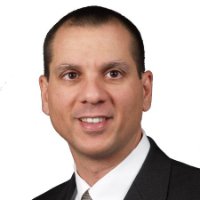 PJ Bellomo has evolved from engineer into generalist business executive with a focus on emerging growth and middle market companies.  His primary interests lie in SaaS platforms and technology-enabled services.  PJ has learned business success requires alignment of (i) an attractive market opportunity AND (ii) a product that fits AND (iii) the right team.  His recent positions involved executive management for emerging growth companies with SaaS platforms and technology enabled services offerings.  In the past PJ has done restructuring, post merger integration, strategy development, operations and technical work as an executive, consultant and engineer serving Fortune 500 companies in industries that included semiconductors, global electronics distribution, and multi-unit retail as well as paperboard and petrochemical manufacturing.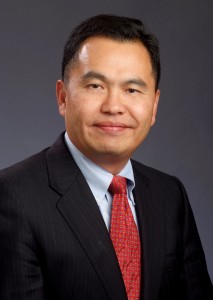 Steven Chen is a serial entrepreneur, investor and mentor.  He is an investor with Blu Venture Investors and TOTUS Strategic Partners with about 20 portfolio companies.  Steven is the co-founder/chairman of PFP Cybersecurity Inc. and co-founder/former CEO of TOTUS Solutions Inc..  He is a mentor of the MACH37 Cybersecurity Accelerator and the DC I-Corp Accelerator, and an advisor for the alphaTEC group – a program for CEO of cybersecurity, big data and analytics companies. Steven also advise Smart Imaging Systems, N5 Sensors, Locus Social, and several other companies.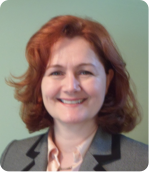 Monika Blaumueller was an Entrepreneurship Director of the MIT Enterprise Forum for eight years, selecting startups, coaching them on their presentations, lining up VCs, industry insiders and marketing experts to critique the plans. She also organized an annual event where the companies returned in the years following to discuss lessons learned and progress. She was also President of the DC Chapter of the Product Development and Management Association.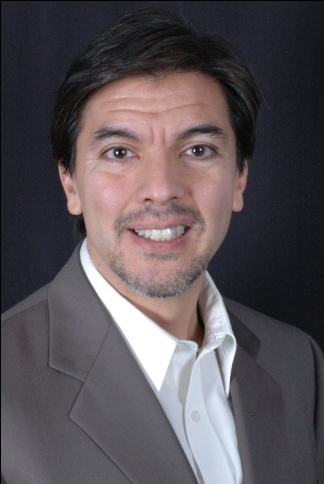 Hector Del Castillo helps executives, senior managers and entrepreneurs transform ideas into a great business. He has launched over 30 global products resulting in over $200M in achieved sales revenue. He has over 15 years of experience aligning business + marketing + product strategies and creating new revenue streams to thrust companies to the next level of growth.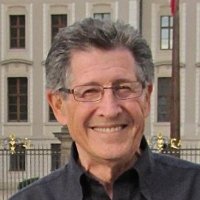 Richard Rose founded Town House Contemporary Furniture, a 4-store retail business, located in the DC metropolitan area. As CEO and President for more than 40 years, Richard has extensive hands-on experience in all aspects of starting and growing a small business - including business strategy, planning, advertising, cash management, inventory control, sales, marketing and human resources. Additionally, Richard is a commercial landlord in Arlington, Virginia.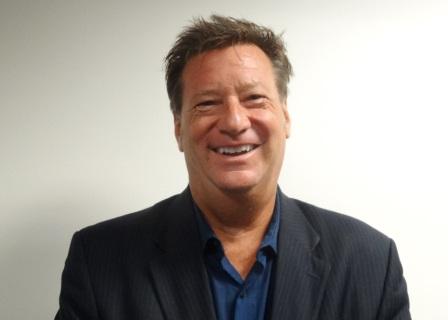 Matthew Falls was part of a team that built a technology company and sold it to a major national competitor. He now helps emerging companies that need a seasoned executive to fill out their senior team. He brings the experience and expertise that emerging companies need without the cost of a full-time team member.Matthew focuses on driving organic revenue, tapping the expertise of employees to reduce costs, creating innovation teams that transform ideas into highly profitable products, inspiring teams to win more business and creating internal controls and cost systems that sustain profitability.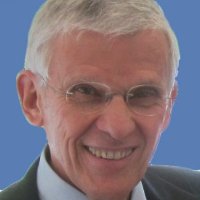 Fred Glave has over 40 years experience in the telecommunications industry.  Beginning in the research and development area, he successively moved through positions in engineering, marketing, general management and senior officer positions with Nortel Networks.  He founded a new venture-financed company in Silicon Valley and went on from there as a senior executive and CEO in several telecommunications enterprises.  He has had extensive experience in international marketing and been the lead initiator in several technology and corporate acquisitions or partnerships.  He is a graduate of the University of Toronto in Electrical Engineering and holds a Masters degree from MIT and a PhD from Univ. of Calif., Berkeley, all in electrical engineering.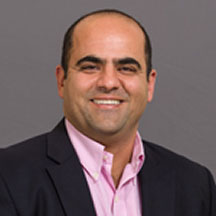 Al Noshirvan is the CEO for Montionsoft, he has 25 years of experience in software sales, four of them as the General Manager of KI Software, Al, with his brother, acquired the assets of the company in October of 2004 and founded Motionsoft. Since the initial acquisition of KI, Al has completed five other acquisitions, raised close to 25 Million dollars in venture capital and grown Motionsoft to over 100 employees. Motionsoft' s focus on helping fitness clubs Get Them, Keep Them and Know Them has resulted in some of the best brands in fitness choosing MoSo-MRM as their management system.  In 2010, Al was named by the Washington Business Journal as a member of the 40 under 40 which recognizes the Greater Washington regions brightest young business leaders based on demonstrated business success.
Stephen E. Tucker is a corporate, transactional, and real estate attorney and a real estate finance, development, and brokerage professional.  Over a career spanning 20 years, he has worked for two multinational Wall Street law firms (White & Case LLP and Fried, Frank, Harris, Shriver & Jacobson), was co-founder and head of corporate and real estate practice at a boutique Baltimore-based law firm, was general counsel and chief operating officer of a multistate title and escrow company, and has been a real estate development and finance consultant for various residential and commercial projects both on the East and West Coasts.

Herbert Jacobson Owned and operated a chain of gasoline stations in the DC area. As the CEO of a firm generating over $5 million a year in sales, oversaw all aspects of the enterprise, including developing business plans, obtaining bank financing for station and equipment purchases, developing marketing and inventory control plans, preparing operating procedures, and providing general management and quality control for service and marketing operations. As a consultant he provided research and evaluation services to education associations and agencies. Conducted national surveys, developed demographic and statistical projections, and reported on Congressional hearings and mark-ups of federal education legislation. Also, He conducted seminars on federal legislation and Congressional plans and prepared Congressional reports for the U. S. Department of Education.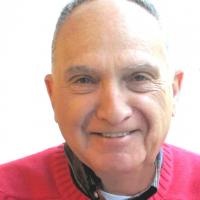 Ira Wolpert has been a lawyer for 52 years. Ira was managing partner of his law firm for 22 years. Following, for four years Ira was executive vice president and general counsel in the workout department of a local savings and loan association which had properties in 19 states, consisting of condominiums, rentals and commercial properties. Ira has authored dozens of articles on a variety of topics, and has lectured before professional organizations. Ira specialized in commercial and business matters, particularly bankruptcy cases, and have qualified as an expert witness in court in bankruptcy matters. For the past 20 years Ira has practiced in his own firm with offices in Bethesda and Rockville, Maryland.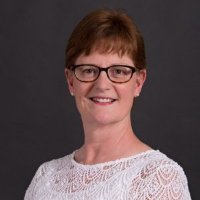 Judy Stephenson Small Business Navigator for Montgomery County Government.Stephenson has more than 30 years of business experience focused on managing projects large and small for internal and exernal clients. An early adopter of desktop publishing software, Judy moved into a career focused on production graphics and then transitioned to training others how to use software. As president of OFFICEPRO, Inc., she managed day-to-day operations for a small technology training company, more than doubling revenue and expanding the customer base. In her current role, she helps small businesses interact more effectively with Mongtomery County Government.


Attendees waiting on the mentor session will participate in a moderated round table with fellow entrepreneurs.
Event Timeline:
5:00 – 5:30: Event Registration /Networking
5:30 – 6:10: Hal Shelton Speaks
6:10 – 8:50 Attendees get (2) 30 Min. One-on-One sessions with Mentors –
Event Fees:
Register Early and Save
Early registration ends on MARCH 30th: Members and Guest $30
MITEF DC Members - $40
Guests - $50
Speaker/Round Tables (No Mentor Sessions) - $30

Payment accepted on-line only
Light refreshments will be served.
Parking:
Free Parking
When & Where

Launch Workplaces
9841 Washingtonian Boulevard
#200
Gaithersburg, MD 20878


Monday, April 13, 2015 from 5:00 PM to 9:00 PM (EDT)
Add to my calendar
Organizer
The MIT Enterprise Forum has a long history of promoting the growth, education, and success of the entrepreneur and business community of the greater Washington & Baltimore area.  The local chapter is one of a network of over 28 worldwide chapters of the Enterprise Forum, which was created as an outreach educational program of the Massachusetts Institute of Technology (M.I.T.).  Its many programs are targeted to local start-ups, high technology businesses and investors.   The programs are designed to enable tech entrepreneurs to be successful by providing practical programming designed to educate and help them connect to mentors and experts.