Description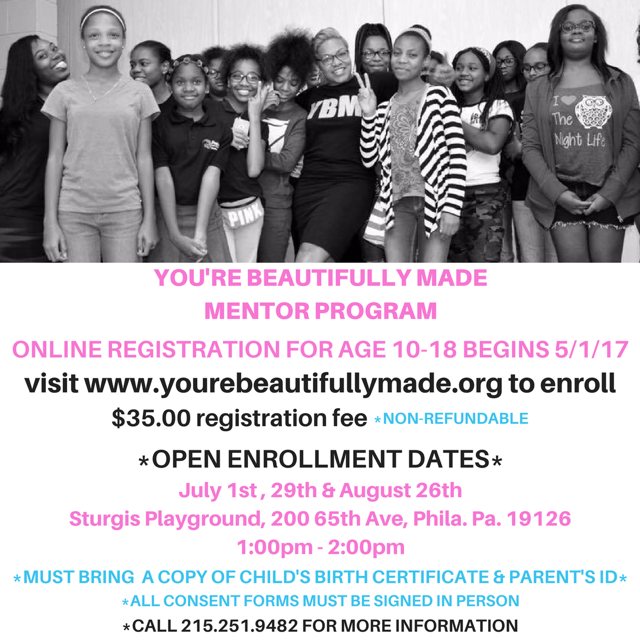 You're Beautifully Made(YBM) Mentor Program is now enrolling for our 2017-2018 program for females age 10-18! YBM provide workshops including, self-esteem, hygiene, etiquette, job readiness, college prep, financial advising, drug and alcohol abuse prevention, and much more. We also offer monthly trips and other events that cater to young ladies!

Visit us at www.yourebeautifullymade.org and click the "registration tab" to sign up today! You can also enroll during one of our Open Enrollment dates at Sturgis Playground & Recreation Center, 200 65th Ave, Phila. Pa 19126 from 1:00pm-2:00pm.

*July 1st, July 29th, August 26th*
*must bring a copy of child's birth certificate and parent's ID.
For more information contact Shanon Skipworth, sskipworth@yourebeautifullymade.org.