Description
This Mentor Night, sponsored by the Puget Sound Engineering Council (PSEC) will give engineering students from SU and SPU an opportunity to meet representatives from the wide spectrum of practice in the profession of engineering.
Students can:
• Meet professional engineers
• Explore opportunities in engineering
• Get advice from professionals
• Learn more about employment in engineering
The events are intended to be one-on-one affairs, and no ongoing mentoring relationship is expected. Food and refreshments will be provided.
Please consider being a mentor for this event and regeistrer below.
Mentor Night events are also held each year at the University of Washington's Bothell campus, Edmonds Community College, Seattle Central Community College, Bellevue College and Highline Community College. Upcoming events are posted on the PSEC Mentor Nights web page.
For questions please contact Joe Souther at southerjt@cdmsmith.com
Organizer of Mentor Night -- Seattle Univ. & Seattle Pacific Univ.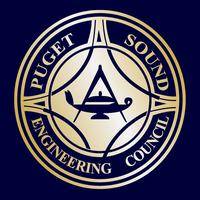 The Puget Sound Engineering Council is a 501(c)6 non-profit organization that has, as constituents, the majority of the engineering professional and technical societies in the Puget Sound.  Our central goal is to increase public awareness and appreciation of engineering, science and technology.