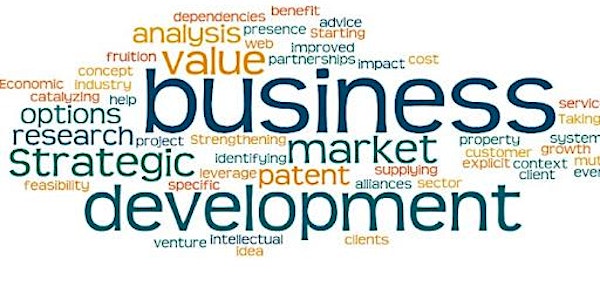 Mentor Match: Start, Build and Sustain Your Business (GWB Stage 3)
Learn how to start, build and sustain a purpose driven online business--from choosing a business, marketing, funding + program matching.
About this event
Hosted by First Ladies of Poverty Foundation, financial and business development services partners and educational consultants
The Professional Coaches, Mentors and Experts Leading The Masterclasses & Mentor Sessions
Honorary FLP First Lady of Poverty, Arial Jackson: Social Media and E-mail Marketing, Landing Pages and Automation | TBD
Honorary FLP First Lady of Poverty, Pam Jarrin: Client Experience - Make Your Business Standout with Client Gifting
FLP First Lady of Poverty, Shatoyia Jones: Award-winning social entrepreneur, business development specialist, poverty reduction and racial equity specialist & educational consultant
Honorary First Lady of Poverty, Crystal Ifekoya: Small Business Consultant - Starting Your Business (Getting Incorporated, etc.) and Marketing Materials (Graphic Design, etc.) | TBD
Honorary FLP First Gentleman of Poverty, Ziare Miller: FLP Educational Consultant, digital marketing strategist and consultant, credit repair financial coach and real estate wholesaler
STAGE 3 MENTOR EXPERTISE SUBJECTS
>> MINDSET <<
Mindset Shift: Employee to Business Owner
Business Development Myths
What Makes a Business?
>> STARTING YOUR BUSINESS <<
Choosing Your Business Structure / Getting Incorporated
Taking Inventory of Your Business Status
Record Keeping
Different Types of E-Commerce Businesses
Creating Your Contracts & Agreements
Terms of Service, Privacy Policy and More
Product, Services and Pricing
Create Your Business plan
Create Your Investor Deck
Create Your Pitch Deck
>> MANAGING YOUR BUSINESS <<
Setting Up Your Asset Portfolio
What Makes a Business Socially Responsible / Sustainable
All Things Taxes and Legality
Profit & Loss Statements, Balance Sheets, Tax Records
Customer / Client Experience
Tracking Your Money & Managing Your Accounts
An Introduction to Virtual & Remote Learning / Working
Getting Identity Theft Protection
>> GROWING & SUSTAINING YOUR BUSINESS <<
Getting Identity Theft Protection
Tools / Resources used by First Ladies of Poverty Foundation Founder and Partners
Business Credit
Lowering Your Tax Bill
Bartering
Product, Services and Pricing Review
Redefining Success in the Age of Social Media / Social Media 101
Leverage the Art of Investing
Social Responsibility
Get Your Mentor Match & Accountability Partner
Review: All Things Legal
Questions or concerns? E-mail us at firstladiesofpovertyfoundation@gmail.com