Description
Building a Trusted Group of Advisors
You need to grow, your company needs to develop, and you need customers. Leading a company can be a lonely and overwhelming job. With the broad range of challenges that entrepreneurs face – bookkeeping, taxes, pricing, to client relations, prospecting, and management – entrepreneurs need to tap into others' knowledge and experiences to grow their business. Join our panelists as they discuss mentors, executive coaches and advisory boards – and how to find which is the best option for you.
Getting the Most out of Your Advisors
Like anything in life, successfully leveraging your advisors is as much about what you give as what you get back. Working with a trusted group of advisors can have a huge payoff for entrepreneurs as they develop, improve their skills and stretch in new areas. Getting the most out of advisors requires entrepreneurs to invest time to amplify their strengths and to address potential blind spots. Join our panelists as they share their experiences.
Agenda
5:30 - 6:00 - Registration
6:00 – 7:50 - Building a Trusted Group of Advisors & Getting the Most out of Your Advisors
8:00 – 8:30 - Closing Remarks and Networking
Panelists: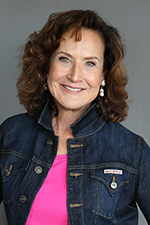 Jane Wesman
An expert on public relations and marketing, Jane Wesman is the President of Jane Wesman Public Relations, Inc. a New York City-based agency that works with book publishers and writers. Her clients have included some of the country's top business leaders such as Stephen Covey, Marcus Buckingham, and Charles Schwab. She is passionate about helping women succeed at work and is the author of one of the first books on the topic, Dive Right In – The Sharks Won't Bite: The Entrepreneurial Woman's Guide to Success, published in 1995. Jane served as President of NAWBO-NYC from 2011 to 2015 and led the development of organization's mentoring program. She is currently working on a new book of advice for women entrepreneurs. Visit www.wesmanpr.com to learn more.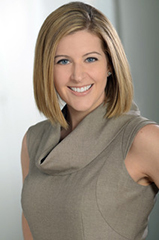 Jennifer Farrer
Jennifer Farrer grew up in Richmond, VA and moved to Manhattan in the summer of 2010. She is a certified executive coach, entrepreneur and award-winning researcher in the field of communication, collaboration and influence. Jenn came to the leadership development field by way of a marketing career. After surviving a brain hemorrhage while on a business trip, Jenn was inspired to help other business leaders become a positive force in their own lives and magnify their positive impact on others. In the 12 years since, she has helped thousands of professionals learn the skill set and mindset to excel at work and thrive in life. She founded her own executive coaching and advisory firm in 2016 with the mission of getting more women into the C-suite. Her research on what it will take to get more women into senior leadership has been featured in Forbes, Huffington Post and American Banker. Her son Max was four months old when she took the leap into entrepreneurship, and he and her business have grown up together ever since. She lives in Manhattan with Max and husband Ben. Web: www.jenniferfarrer.com

Leslie Grossman
Leslie Grossman is a leadership coach and trainer who develops women business owners, CEOs & executives to become effective leaders of their organizations, Through her coaching practice and masterminds, she supports women in identifying their vision and develops their communications, team-building and relationship-building skills. Her leadership coaching is a transformative process producing full-out, confident leaders. A serial entrepreneur, co-founder of the Women's Leadership Exchange national conference program and a Chair for Vistage International, Leslie, a past president of NAWBO-NYC, presents workshops to many organizations and companies. She is a Senior Fellow and faculty member at The George Washington University Center for Excellence in Public Leadership and the author of two books, "Link Out: How to Turn Your Network into a Chain of Lasting Connections "(Wiley) and "Sellsation: How Companies Can Capture Today's Hottest Market: Women Business Owners and Executives "(WPE Press). Her TEDx Talk: "The Value of Having an Entourage" is highly viewed and shares how the most innovative ideas and results come from collaboration among trusted allies. She can be reached at Leslie@lesliegrossmanleadership.com. Website: www.lesliegrossmanleadership.com Twitter handle: @leslie_connect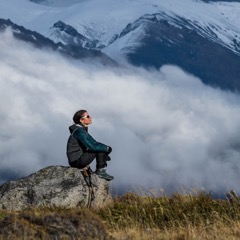 Shelley Orenstein
Shelley Orenstein is a retired entrepreneur who helped create four technology focused consulting/product companies. The last company, Recombinant Data Corp., supplied data warehouse software and consulting services for academic medical centers and their research institutions. In 2006, when the company was founded approximately 25% of hospitals had a data warehouse that aggregated all their disparate hospital systems. Recombinant helped improve that number by providing tools so that researchers could use the data warehouse for research. This company grew from 3 people to over 100 and was sold in 2012 to a major consulting organization -Deloitte Consulting. Shelley now spends her time as a mentor with SCORE NYC. Shelley serves on the executive board of SCORE NYC as Vice Chair - Customer Engagement - a volunteer position. SCORE is a nationwide volunteer and confidential service that helps counsel existing and potential business owners, provides workshops, round tables and advisory board services.