Description
New Year, Evolved You.
Change is inevitable. How we embrace it leads to our ultimate success.
What will you change in 2019? What will change you? How will you make changes that lead to your ultimate success?
Join us for a honest, vulnerable conversation on "Pivots, Transitions & Leaps: Making Change Happen".
Key elements of this conversation will include:
How to Make Changes That Stick
Dealing with Difficult Transitions
Overcoming Fear & Finding the Courage
How You Know When Change Necessary
Practical Tips About Pivoting Into New
++++++++
Leading this discussion are five phenomenal women:
JENNIFER ROBERTS, Strategic Business Consultant at Jennifer Roberts Consulting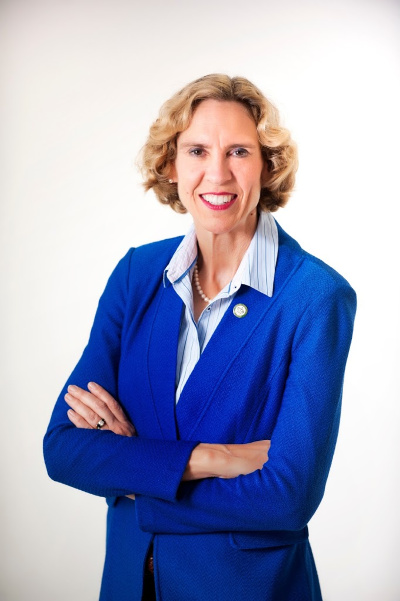 Jennifer Watson Roberts is a former Mayor of Charlotte and a lifelong champion of issues related to education and equality. She is the first person to be elected to serve as both Chairman of the Mecklenburg County Commission and later as Mayor of Charlotte.
Roberts was instrumental in creating a public/private partnership to build a new shelter in Charlotte for survivors of domestic violence and spearheaded the creation of Charlotte NEXT, an initiative dedicated to improving after school programs for at-risk teens. During her tenure as Mayor, the City of Charlotte set a goal of funding 5,000 affordable housing units over 3 years and is currently on track to exceed that goal.
She has worked as a diplomat for the State Department, as an international banker, as an adjunct professor at UNC-Charlotte, and as a high school math teacher. She currently serves on numerous community boards and commissions.
Roberts is a proud recipient of the Maya Angelou Women Who Lead award, the National Association of Women Business Owners' Public Policy Leader of the Year award, and Equality North Carolina's Ally of the Year award.
MEG MCELWAIN, Resilience Expert, Speaker and Philanthropist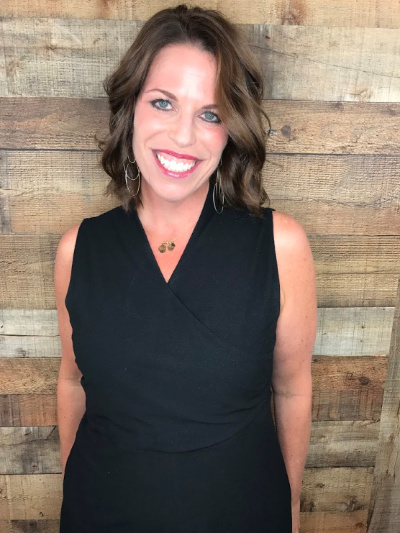 Meg McElwain suffered immense stress and unimaginable heartbreak during her three-month-old son, Mitchell's, life-long struggle with a rare, pediatric cancer.
Meg is an outspoken advocate for pediatric illness through her work for the Mitchell Bays Turner Pediatric Fund. She founded "Mitchell's Fund" in 2012 in the midst of her son's illness; today, she continues to lead the organization pro-bono to help others in his memory. Mitchell's Fund supports the social needs of children and families in the crisis of a life threatening, pediatric illness.
Mitchell died in 2014 when he was only two years old. Despite the deep pain Meg continues to feel years later as she raises her son, Frank, now as a single mom, she lives her life with a unique, bold, and strong perspective. She knows that life is short and our plans for it can change in an instant.
Meg is a resilience expert and keynote speaker. She uses personal stories of faith, hope and survival during and after her infant son's illness and death from a rare childhood cancer to help others master resilience. Meg has been recognized twice as one of the 50 Most Influential Woman in Charlotte (2011 and 2017), is a graduate of Leadership Charlotte and serves the community with the Women's Impact Fund. The Charlotte Observer selected Meg as one of eight people who made Charlotte better in 2016 and she is a past recipient of the Women in Business Achievement award from The Charlotte Business Journal.
Follow her @megmcelwain
LinkedIn https://www.linkedin.com/in/megmcelwain/
JENISE TATE, SVP, Global Talent Acquisition Head of Women's Strategic Initiatives at Bank of America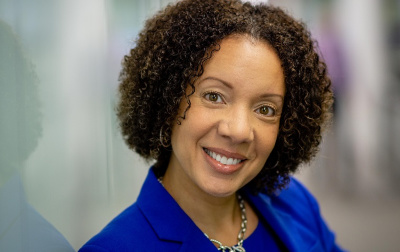 Jenise Tate serves as senior vice president leading women's strategic talent acquisition initiatives for Bank of America. In this leadership role, she creates and develops relationships to increase the diverse female talent pipeline; connects leaders to the talent through strategic programming; and champions the successful hiring of talented women. She also partners with the Global Diversity & Inclusion Office on the development and advancement of mid- to senior-level women.
Jenise's career in financial services began more than 25 years ago through an INROADS, Inc. internship in Marketing. Her experience ranges across five additional client-facing lines of business including Consumer, Small Business, Professional & Executive Banking, Business Banking and Global Corporate & Investment Banking, as well as several merger-related projects, Human Resources Project Management and process improvement assignments.
Inside the bank, Jenise is a member of several Employee Networks including Black Professional Group (BPG), Intergenerational Network (IGEN), Leadership Education Advocacy and Development (LEAD) for Women and Parent and Caregivers Network (PCN). Jenise strives to create opportunities for awareness and education while making an impact on socio-economic mobility. In her community, she has served as a volunteer in the school district, non-profit Board member, merit badge trainer and program counselor.
Jenise earned her bachelor of science in business administration from UNC-Chapel Hill with concentrations in finance and marketing. She earned her master of business administration from The Wharton School at the University of Pennsylvania, majoring in entrepreneurial management and finance. Jenise and her husband reside just outside of Charlotte and have two sons.
CATHERINE COLLINS, Agile Transformationist & Coach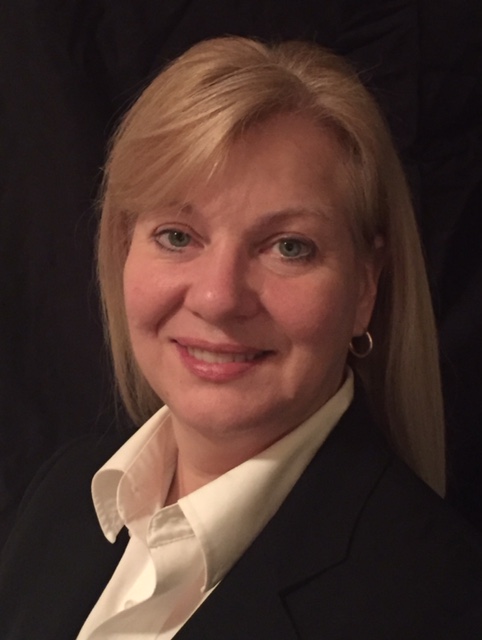 Cat Collins is a dynamic business transformation professional with over 25 years of experience.
Background in consulting with business and technology leadership, assessing behaviors and company cultures. She has held leadership roles in global financial institutions, manufacturing and consulting firms, where she was engaged in transition and transformation/organizational change enablement/ management of complex organizational changes. Activities included: Mergers and Acquisitions, structure new divisions, develop and deliver new products, create centers of excellence, system deployments and process conversions and sunset / shut-down activities.
Currently working as a mentor/coach, to enable the success of teams working through business transformations.
She holds a BA in Psychology and Business from Nazareth College of Rochester, in addition to numerous process, design and technology certifications. She is actively engaged in non-profits and women's and family advocacy. She lives in Charlotte with her husband and has four sons.
CHERYL R. TUNING, Lifetime Change Agent & Champion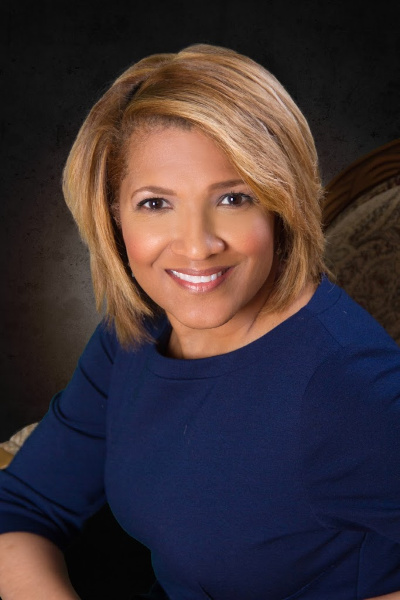 Cheryl Tuning has been a change agent all her life. She received a Master of Management from the Kellogg School of Management at Northwestern University and a Bachelor of Science in Business Administration from Illinois State University. Most recently, she earned a certificate of Customer Driven Marketing from Cornell University.
In January 2018, she was rapidly losing her vision and had to step down from her position as the Corporate Vice President of Marketing for Elior North America. It was a challenging time and difficult to leave a role she loved. A year later, she is healthy, grateful and looking forward to her next great opportunity.
Prior to joining Elior, Cheryl was the Senior Director of Marketing for Compass Group/Foodbuy. There she was responsible for leading the company's creative marketing, digital strategy and communications for the division responsible for managing $32B in procurement spend.
Before moving to Charlotte in 2012, Cheryl sold her national marketing services firm whose client list included Sprint, Apple, Google, Michelin and Yoplait. Cheryl believes in community service and has served on 12 different boards.
Shortly after moving to Charlotte, she was nominated to the executive committee of the Charlotte Mecklenburg Chamber of Commerce board and after a year became Board Chair. She recently joined the Advisory Board of the Inner Strength Foundation, a nonprofit that teaches inner strength techniques for outer stability for at-risk teens.
Cheryl lives in Charlotte with her husband. When they are not serving the best coffee and tea in Charlotte, they enjoy traveling and listening to good music.