Description
Doors will open at 8:30 a.m. and the presentation will begin promptly at 9:00 a.m. Coffee and light refreshments will be provided.
Brief Description: Tobacco kills more people than AIDS, alcohol, car crashes, murders, suicides, other drugs, and fires... combined. Despite fewer teens smoking than ever before, tobacco is still a major health issue and it affects some communities a lot more than others. Explore the tobacco industry targeting of the African American community, health disparities, and prevention strategies.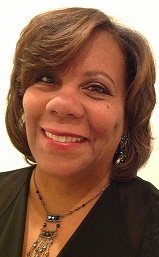 Featured Guest Speaker: Dr. Valerie Yerger is a licensed naturopathic doctor and Associate Professor in Health Policy at the University of California, San Francisco (UCSF). The overarching goal of Dr. Yerger's work is to frame the disproportionate burden of tobacco among marginalized communities as a social justice issue and to inform public health policies so that they also effectively reach these communities. Her established research program has focused on the use of publicly available tobacco documents to uncover the industry's targeting of marginalized communities, relationship building with African American leadership groups, and the disproportionate marketing of menthol cigarettes in inner-city communities. Dr. Yerger has provided expert testimony to the US Food and Drug Administration on tobacco companies' in-house research on the use of menthol as an additive in cigarettes.